D U B A I
Have you ever come across a city where the cop chases the miscreants in Aston Martin, Ferrari or Lamborghini!
Which city got 1 out of 4 cranes in the entire world as construction there runs in maddening pace. Any idea?
Have you really heard about a city where its ATMs apart from dispensing money, dispense gold bars too!
In this city more than 50% population is Indian.  India, from the initial days, has played a huge role in its economy and society. Can you guess which city? 
Well, the city, of course, is none other than Dubai!
This most populated city of the UAE is located at the southeast coast of Persian Gulf, is the capital of the Emirate of Dubai and one of the seven emirates.
World's tallest building, tallest residential structures, the largest man made artificial islands, world's largest gold hub —- Dubai got it all! The city of skyscrapers, Dubai means opulence and luxury at its best and makes an organic whole being the most wonderful microcosm of almost all the nationalities in the world!
Let's get down to the details of the celebratory New Year Dubai tour that shortly you will be embarking on with Team TBT. So what exactly you will look forward to while on your Dubai wanderlust?
Itinerary:
29-Dec  :  Dubai city tour & cruise
30-Dec  :  Dubai city tour
31-Dec   : New Year Party
1-Jan.    : Abu Dhabi Tour
2-Jan.   : Fly Back to India
Day 1
 Dubai
Dubai Fountain
Our journey for Dubai will start on this very day. This UAE Emirate city lies only at a time-distance of almost 3 hours. After checking in to our hotel, we shall be starting our journey in this amazing city; a city of dreams to many. We will head to Dubai Fountain without wasting time. This man made musical fountain is world's largest, centred at the Burj Khalifa Lake and right at the centre of the most happening Downtown Dubai. This marvellous fountain is choreographed to an amazing repertoire of world music that spans from popular Indie music to the classic and modern western music stalwarts to the hypnotic Arabic tunes. As approx 6,600 lights and color projectors will play rhythm divine along with the high-speed water jets and shooters able to shoot 83,000 litres of water into the air, you will slowly get lost in the magic of the environment. After enjoying the mesmerising show, we will head on to another amazing destination.
Dubai Gold Souk
You might think what place you are in once you hit the oldest and most traditional Gold Souk of the Emirate of Dubai. Yes, Dubai is essentially that city where ATMs dispense gold bars. So, don't fret. Be ready for some awe-inspiring gold extravaganza as you hit this traditional Gold souk which is lined down by more than 250 gold retalilers showcasing the ultimate collection of dazzling pieces of Gold ornaments. Even if you buy the smallest piece of jewel, know that you are buying the most authentic and pure piece and the entire gold market is strictly supervised and regulated by the Dubai Government. Located at Deira, the Gold Souk is also well known for authentic gemstones and semi-precious jewelry.
Cruise With Dinner
After a long day, we will be heading back to the luxurious cruise where you will wrap up your first day in Dubai with a scrumptious dinner.
Day 2
Burj khalifa
Our second day in Dubai will start with the magnificent view of Burj Khalifa (829.8 m); world's tallest man made tower. The 160 storeyd building with 57 elevators and 8 escalators houses approx 900 premium residential aparments, corporate offices and suites, Armani Hotel, Atmosphere restaurant, sky lobby, indoor swimming pools, observation decks and marvellous double-deck elevators. One supreme architectural wonder, Burj Khalifa is surrounded by a 27-acre park designed as per the Hymenocallis, the prominent desert plant and of course by Dubai Fountain. Located at Downtown Dubai with 19 residential towers and the Dubai Mall, this Tower was made to attract foreign investment as well as international recognition which it has earned ample.
The Dubai Mall
The Dubai Mall, our next destination, is the second largest shopping mall in the world which too is part of the Downtown  Complex. You will be amazed at the opulence and sheer luxury of this Mall that houses alomost 1200 shops, Dubai Aquarium & Underwater Zoo, 22 cinema screens, 250-room luxury hotel, 120 restaurants and cafes. This mall is the venue for the great Dubai Shopping Festival. You will see the world's largest OLED screen in this Mall only. So, take your time, shop around and you will be wonderstruck at every possible corner of this amazing shopping destination.
Palm Jumeirah
As we finish our go-around at the Dubai Mall, we will be heading towards nowhere other than Palm Jumeirah, the palm tree shaped one of the most prominent man made islands in Dubai, world's largest too. In this crescent shaped island, with its fronds, you will see many of the world's most luxurious and glitzy hotels; such as Atlantis, The Palm, Taj Exotica Resort & Spa with a number of finest upmarket restaurants and Spa Clinics.  This archipelago got some of the finest exuberant and opulent villas, residential blocks, along with approx 28 fascinatiing hotels. Also see UAE's only Monorail that connects Palm Jumeirah to the mainland.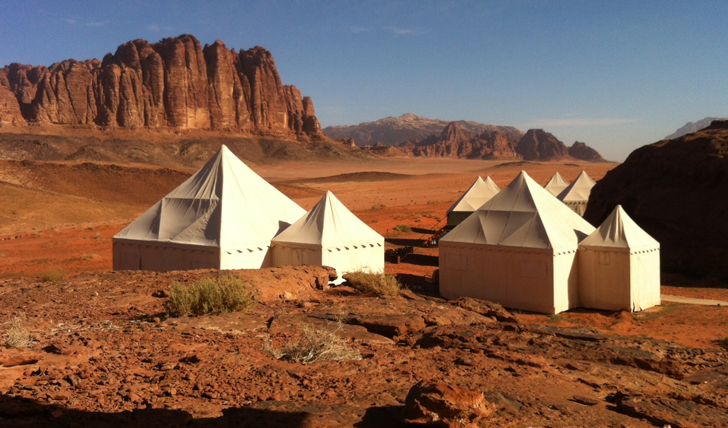 After a much eventful day, you will be embarking on that much desired desert safari in the evening and will be spending the night in one of the most amazing desert camps there! 
Day 3
Dubai Aquarium
Your most eventful day in Dubai will start today by visiting the world-famous Dubai Aquarium & Underwater Zoo. As you will be reeling under the spell of one such amazing visit, your next destination will be the Palm Island. Palm Islands is nothing but the conglomerate of the artificial archipelagos of Palm Jumeirah, Palm Jebel Ali and Deira Islands. After spending some time here looking around the Luxe malls, leisure zones and entertainment centres, your next destination for the day will be Dubai Marina and Dubai Creek. 
Dubai Marina
Dubai Marina, world's largest and sassy man made marina will dazzle you with its marvellous architectural wonders and mind boggling panoramic bay view. Jumeirah Beach Residence, Princess Towers, Ocean Heights, Marina Pinnacle are some of the world's tallest residential towers till date. Dubai Marina Mall, Marina Promenade, Al Majara, Park Island are splendid towering blocks that will give you some out-of-the world experience here as you sit by the side of a bay-view window in one of the upmarket restaurants and sip your coffee.
An important port sometime back , Dubai Creek that divides the city into Deira and Bur Dubai can give you a delightful boat ride experience. Get ready to watch some marine life activities here, especially the Dolphins, once you are sailing along the Creek. The classic Dubai Creek Golf & Yacht Club is also located along the shores here. As you sail through, catch glimpses of the imposingly tall architectural wonders on both sides; namely the Old Dubai Creek Tower, Deira Twin Towers, Sheraton Dubai Creek etc. 
On the way back you will be checking exotic spices at the famous Dubai Spice Souk. Take your pick as you get lost in the fragrance of hundreds of thousands of spices displayed in the stores all around.
Emirates Towers
Emirates Towers with its mindblowing shops, classic hotels and lounges made especially for the business people will give you a great overview of Dubai's timeless trade tradition. You can come across some great exhibitions too along with some super delicious food. 
As you take a stroll through the Dubai Miracle Garden at Al Barsha, your next destination for the day;you shall fall astounded by amazing flower exhibits there. A heart-shaped pathway, a superjumbo aircraft, pyramids, full-sized houses — all made with tonnes of blooming flowers and the Butterfly Garden that houses more than 35,000 species of buttterflies is sure to give you that heady feeling of being in the 'Garden of Eden'.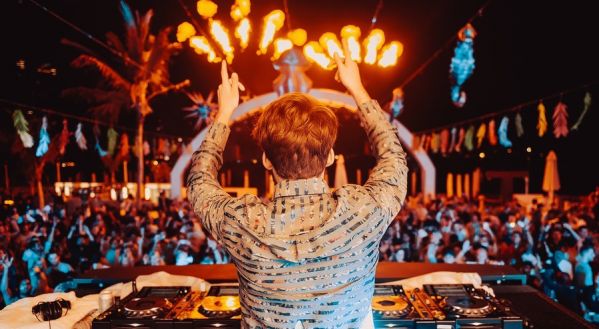 You shall wrap up your day with the most awaited New Year Party and with endless good food at one of the most glitzy cruises.
Party place is a surprise and we will share it later
Day 4 Abu Dhabi
Abu Dhabi Tour full day
Ferrari world
After the much eventful New Year Night, your celebration will continue with a 10-hour trip from Dubai to Abu Dhabi, the graceful capital city of the UAE. You will be passing through the Jebel Ali Free Zone on the way which is again one of the world's largest Free Zone. Once there, behold the magnificent Sheikh Zayed Grand Mosque, praise the meticulously done marble architecture and then head to Yas Island, the most happening centre in the city. You will see here the Yas Marina F1 Circuit that holds Abu Dhabi Grand Prix. Later in the day you will see the amazing Ferrari World theme park. 
Blue mosque
Al Farooq Omar Bin Al Khattab Mosque & Centre, famously known as Blue Mosque will be your next destination for the day. Located in Al Safa, this mosque accomodates two thousand worshippers at a single time. With a library containing 4000 Islamic Titles, a lecture and research centre, the Blue Mosque is really a feast for the eyes and soul. 
After a really eventful day, you will be back to your hotel in Dubai early in the evening.
Day 5
Fly back to India
As you fly back on your fifth day, you will already have your plans charted for your next Dubai visit. Dubai is where the heart lies afterall!
DUBAI ON YOUR PLATTER
A foodie's paradise, Dubai is the perfect place to experiment with wide and varied ranges of pure gastronomic delights! Whether you are a Vegan or a Non-Veg, Dubai got food for everyone. 
The Non-Vegans
You are certainly spoilt for choices! 
Dig into Chelo Kebab or Biryani as here they come with their distinct flavors.

 

Try out Al Harees, the baked wheat and meat dish which is a staple during Ramadan.
Try out Al Machboos, a rice dish in a combination of onions, meat, spices and dried lemons. The tangy flavour will give you that perfect kick of taste.
You will be swept off by the taste of Manousheh, the Dubai pizza. Perfect for breakfast, this pizza bread with salty Akkawi cheese topping, zaatar herbs and olive oil will make you come back for more.
The Iranian Sangak with Bulgarian feta and basil will fulfil your bread hunger. This is one vital part of Dubai cuisines.
The Vegans
Try Shirin Polo, the basmati rice dish loaded with carrots, currants, raisins and nuts.
The Levantine dish Baba Ganoush, a smoked eggplant dish with onions, tomatoes and olive oil is sure to satiate your vegetarian cravings!
Try out Fatteh, a three-layered meal with stuffed eggplants, chickpeas, topped with yogurt and tahini sauce.
The deep fried balls made of ground fava beans or chickpeas, Falafel is the world renowned Dubai food that you will get at every nook and corner of the Dubai streets.
For that perfect sweet indulgence take a pick from Knafeh, Luqaimat, Khanfaroosh or Mahalabiya. You are sure to fall in love with them all! 
Dates: Dec 29-30-31-1- 2 Jan
Package 38000
Includes
#5D/4N stay in double occupancy rooms
#Breakfast (4)
#Dinner (2)
# 1 night in deserts camps
#Dinner on Cruise (if you book before 27 August)
#Sand dunes in 4×4
#Arabic coffee
#Arabic dinner
#Camel ride
 #Airport pick n drop
Excludes
#Flight fare
#visa
#Lunch/Dinner
 #Entry to any monument
#Anything not mentioned in the includes
Activities
 #Sky Dive: we will arrange sky diving activity on request.
Q: Can I see your pictures of earlier trips?
Ans: Follow the link: PICTURES
Q.Is it safe to travel in Spain ?
Ans: Dubai is one of the safest country in Middle East .
Q. Why this trip is less costly because all the trips  are starting from 50000?
Ans. We believe in passing the benefits to members also, as we are a group of passionate travellers who are running this company and not a business oriented company.
Visa Fee:(Do check as on date fee on above website)
Apply for Dubai visa
Q. How will I meet the group if I come?
Ans: We will add you in our WhatsApp group for further communication.
Q.Any discount for a group?
Ans: Yes, if you are more then 2 then you will get a group discount of 2000 Rupee per head.
Q.Where can I see T&C of the trips?
Ans: Follow this link: CLICK ME
Q.How to Contact us?
Ans.Call us on 9029099709 or E-mail us on info@travelbuddiestalk.com
Thanks
Team TBT
info@travelbuddiestalk.com
+91 9029099709
www.travelbuddiestalk.com