RUSSIA.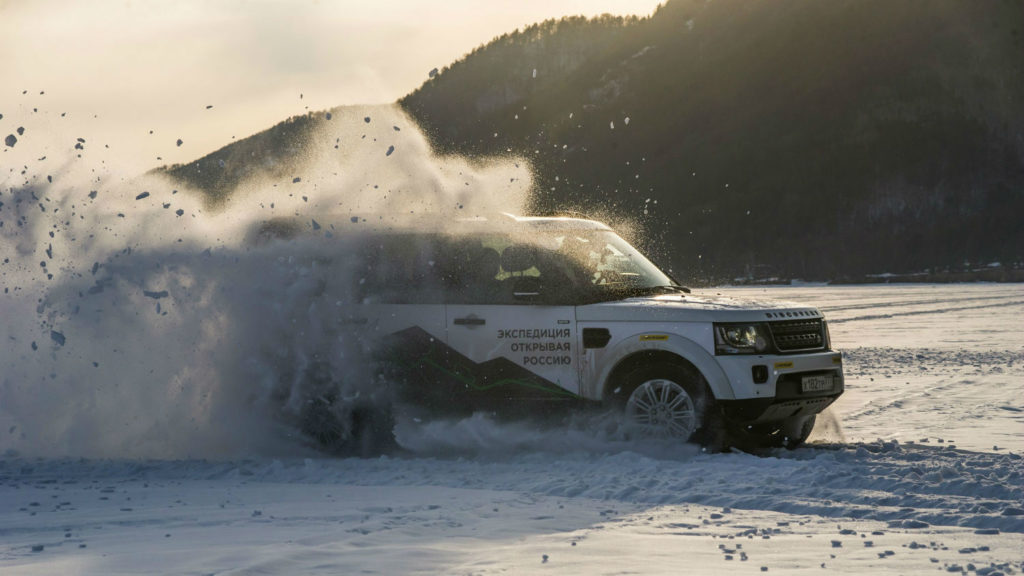 How about is road trip in spine chilling winters of Russia? if this gives you goosebumps then shiver yourself more by join us this awesome Road Trip in Russia in Feb'19.
Itinerary Brief:
Day 1: Moscow
Day 2: Moscow- Segiev Posad (80km)
Day 3: Seriev Posad-Koprino(250km)
Day 4: Koprino (Activity day)
Day 5: Koprino-Valday(406km)
Day 6: Valday-Velikay(408km)
Day 7:Velikay (Activity day)
Day 8:Velikay-St Petersburg(267km)
Day 9:Saint Petersburg(Sightseeing day/SHERP vehicles)
Day 10: Fly back
Day 1
Moscow
Moscow, on the Moskva River in western Russia, is the nation's cosmopolitan capital. In its historic core is the Kremlin, a complex that's home to the president and tsarist treasures in the Armoury. Outside its walls is Red Square, Russia's symbolic center. It's home to Lenin's Mausoleum, the State Historical Museum's comprehensive collection and St. Basil's Cathedral, known for its colorful, onion-shaped domes.

Day 2-8
DISCOVER RUSSIAN WINTER
Moscow – Sergiyev Posad – Koprino – Valday –Veliky Novgorod – St. Petersburg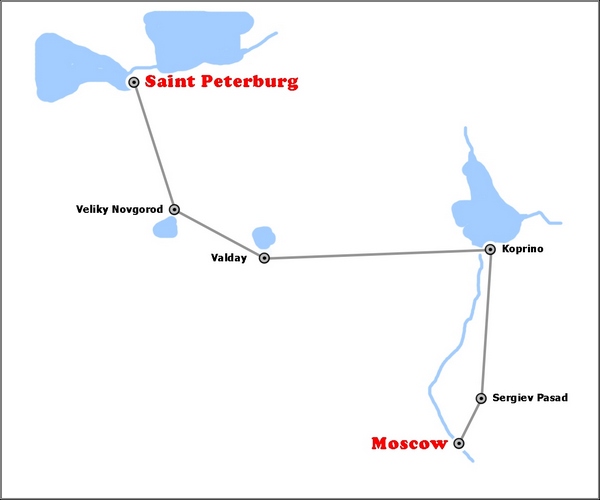 Everyone knows how cold can be Russian winter, but just few know that winter can be beautiful.
All participants will learn how to drive on ice and snow route, and how to operate car along winter roads, frozen rivers and lakes, which is absolutely usual for most of Russian drivers, as somewhere such route is the only possible way to get from one place to another in winter time.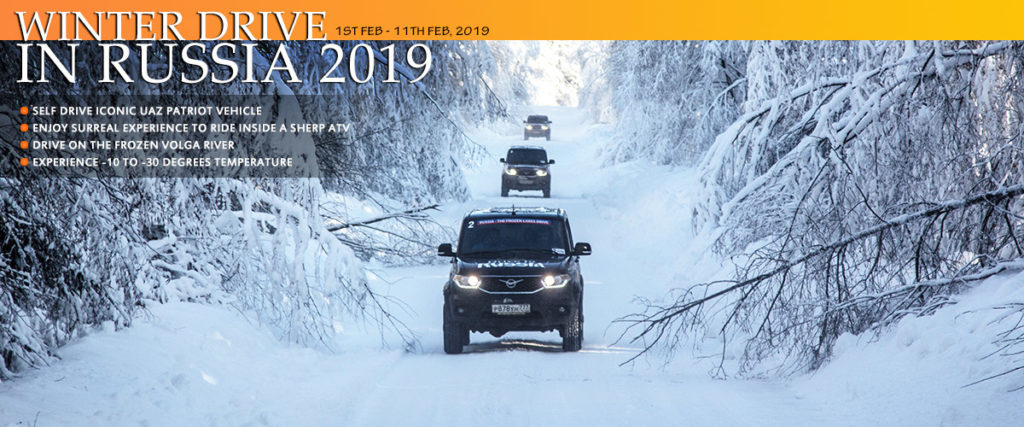 Participants will have an opportunity to plunge into the daily lives of residents in Russian hinterland; sometimes it would be really extreme: to take water from the well, to start your car in the biting frost, this is just the daily routine in most regions of Russia.
Conversance with Russian enigmatic history by visiting historic cities of ancient Russia, participation in winter festivals and national celebrations … all of it is waiting for you in Winter Drive Tour.
Tour Info:
Duration: 10 days / 9 nights
Driving distance: 1245 km
Types of driving: On-Road; Snow; Light off-road
Activities: Self driving tour/You can be in the car also (non-driver)
Accommodation: Best hotels on the way (Twin/Double occupancy)
Nutrition: 3 times a day (excluding lunches on first and last days)
Day 9
Last day is going to be the most exciting day of the entire expedition and you can take our word for it. Today, you are going to take a ride in the amphibious SHERP Vehicles. You will have an opportunity to be driven on ice, water and mud for 2 hours and test unique vehicles, that have no analogues in the world.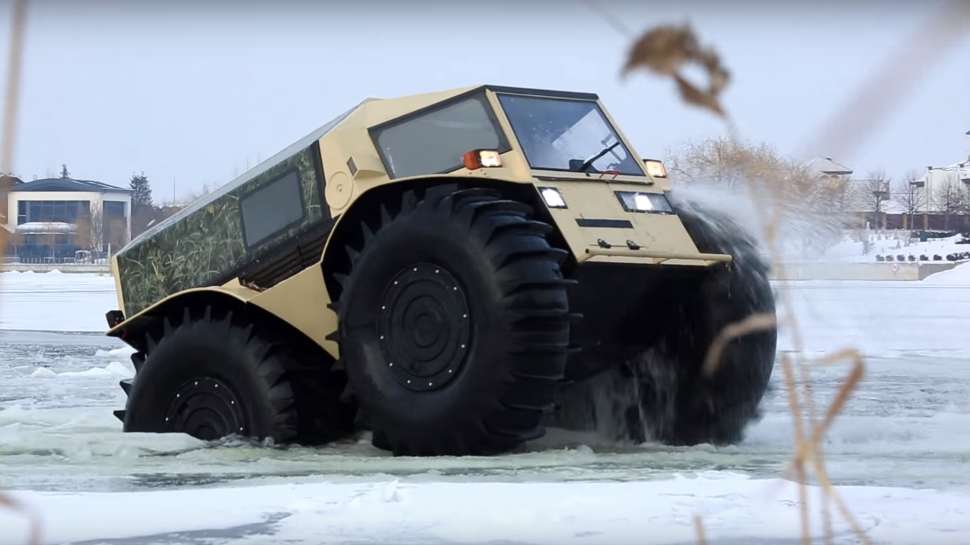 Saint Petersburg
St. Petersburg is a Russian port city on the Baltic Sea. It was the imperial capital for 2 centuries, having been founded in 1703 by Peter the Great, subject of the city's iconic "Bronze Horseman" statue. It remains Russia's cultural center, with venues such as the Mariinsky Theatre hosting opera and ballet, and the State Russian Museum showcasing Russian art, from Orthodox icon paintings to Kandinsky works.
Photo credits @smelov photo
Day 10
Fly back
Package: 280000/- INR p.p
Includes
Group Airport Transfers
Accommodation on twin sharing basis
Self-drive Vehicle (4 people in one vehicle)
Fuel and parking fees
Training on special field (ice and snow)
A support car with all the necessary equipment
English speaking guide, program manager and instructor (mechanic)
All meals* (Breakfast, Lunch, Dinner)
All activities as per the itinerary
LOI for Russia
Sightseeing tour in Moscow and St. Petersburg (walking tour)
Logistics
Excludes
International Air Tickets
Lunch on day 1 and day 9
Entrance fees in Moscow and St. Petersburg
Alcoholic Drinks
Personal costs
Tips
Husky sledding, renting skies and ice skates
Insurance and Documentation Costs such as travel Insurance, visa applications, International Driving Permit etc.
Any cost arising out of unforeseen circumstances like ill health, vehicle breakdown, land blocks, bad weather etc.
Q: Can I see your pictures of this trip?
Ans: Follow the link: PICTURES
Q.Can I drive?
Ans: Yes you can drive, if you have a valid IDP.
Q. How will I meet the group if I come?
Ans: We will add you in our WhatsApp group for further communication and if you are coming alone then we will arrange a airport pickup for you.
Q.Any discount for a group?
Ans: Yes, if you are more then 2 then you will get a group discount of 3000 Rupee per head.
Q.Where can I see T&C of the trips?
Ans: Follow this link:CLICK ME
CANCELLATION POLICY
25% of the tour cost will be charged if the tour cancelled any time after confirmation till 31st October 2018
50% of the tour cost will be charged as a cancellation if the tour is cancelled in between 1st November –30th December 2018
100% of the tour cost will be charged as a cancellation if the tour is cancelled post 31st December 2018
How to Contact us?
Call us on 9029099709 or E-mail us on info@travelbuddiestalk.com
Team
TBT
91-9029099709
info@travelbuddiestalk.com