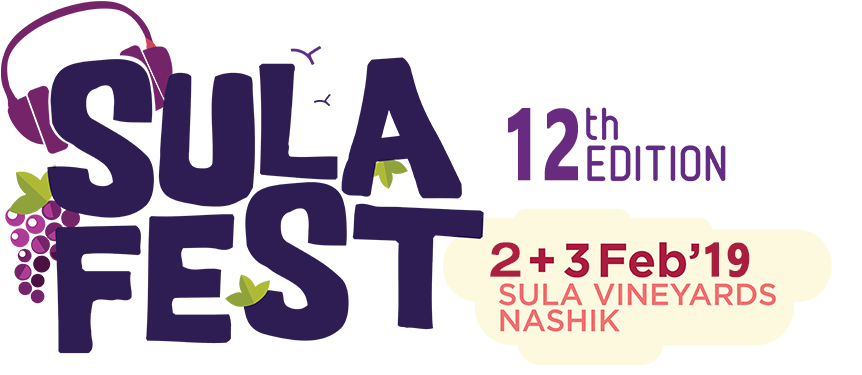 Package:4400 Rs/- (Book your own ticket for 3th & 4th Feb)
Mum-Nashik (R) in A/c Vehicle
2 Night Stay in Double occupancy
2 Breakfasts
We will start on 2nd Feb morning at 8am from Andheri and return on 4th Early morning 8am.
If you were with us last year Sula Fest than you know how we enjoyed it for 2 days and how hard we did the party !!!!
This time we will be a group of 20 buddies and early bird tickets are on, so do not wait and buy them and we will provide you rest of the program soon !!!
India's most vibrant vineyard music festival with the freshest artist line-up, returns with an all-new 2 day celebration on February 2th and 3th 2019. So block these dates and book your tickets.
With the last 6 years completely sold out, they expect a capacity crowd. Get ready for an amazing weekend at the vineyard.
Sula Fest 2019 goes a notch higher in its 12th edition. India's most gorgeously situated, eagerly awaited India's Number 1 Live Music Festival is calling all hedonists to give into a weekend of luxurious indulgence.
SulaFest party goers can expect a mega-mix of great music, wine, drinks, food, fashion and shopping in the idyllic environs, magical set up, astounding decor and live music in their beautiful open-air, Greek-style amphitheatre.
Apart from wines from the estates of Sula, fest-goers can also enjoy a wide selection of libations from around the world by Sula's import arm Sula Selections.
Link for Ticket booking:
Link
Q.How to contact us ?
Call/whatsapp on 9029099709
General Disclaimer for All Trips :- Organizer of this trip hold all the rights to Cancel , Change or Alter the plan due to any unforeseen circumstances. Organizers hire agents for the suppliers of transportation, accommodations, food and other goods and services provided to the tour participant. All arrangements for transport, accommodations and services are made upon the express condition that the organizers shall not be liable for any direct, indirect, consequential or incidental damage, injury, loss, accident, delay or irregularity of any kind occasioned by reason of any act or omission beyond its control, including, without limitation, any act of negligence or breach of contract of any third party such as an airline, cruise line, train, hotel, restaurant, ground handler, etc
Disclaimer: We only organizing a trip to Sulafest'19 and we are not the organizers. We doing it just for the love of music and love for Sulafest.
Team
Travel Buddies