Dear Buddies,
At TBT, we always try to challenge our limits and this time we are planning a 30 days trip in Europe to see our travel limits. We will be exploring top 7 countries, 3 world's best road trips and experience of meeting the locals. Goose bums aye ?
If you are as mad as us then just drop us a mail on [email protected] and book this trip now at only 30000 rupee booking amount.
Summary:
#Austria                 (2 Apr-5 Apr)
#Prague                  (6 Apr-8 Apr)
#Switzerland        (9 Apr-12 Apr)
#Serbia.                (13 Apr- 16 Apr)
#Amalfi Cost Road Trip (17 Apr-21 Apr)
#Malta                    (22 Apr-25 Apr)
Road Trip Grossglockner Hochalpenstrasse
#Romania  (26 Apr-02 May)
Road Trip Transylvania to Wallachia
Austria (Road Trip)

Austria is a German-speaking country in Central Europe, characterized by mountain villages, baroque architecture, Imperial history and rugged Alpine terrain. Vienna, its Danube River capital, is home to the Schönbrunn and Hofburg palaces. It has counted Mozart, Strauss and Freud among its residents. The country's other notable regions include the northern Bohemian Forest, Traunsee Lake and eastern hillside vineyards.
 Road Trip: Vienna–>Selzburg–>Innsbruck–>Vienna (5 Days)
Day 1 (2 April)
Innsbruck
Innsbruck, capital of Austria's western state of Tyrol, is a city in the Alps that's long been a destination for winter sports. Innsbruck is also known for its Imperial and modern architecture. The Nordkette funicular, with futuristic stations designed by architect Zaha Hadid, climbs up to 2,256m from the city center for skiing in winter and hiking or mountaineering in warmer months.
Altstadt von Innsbruck (Old town)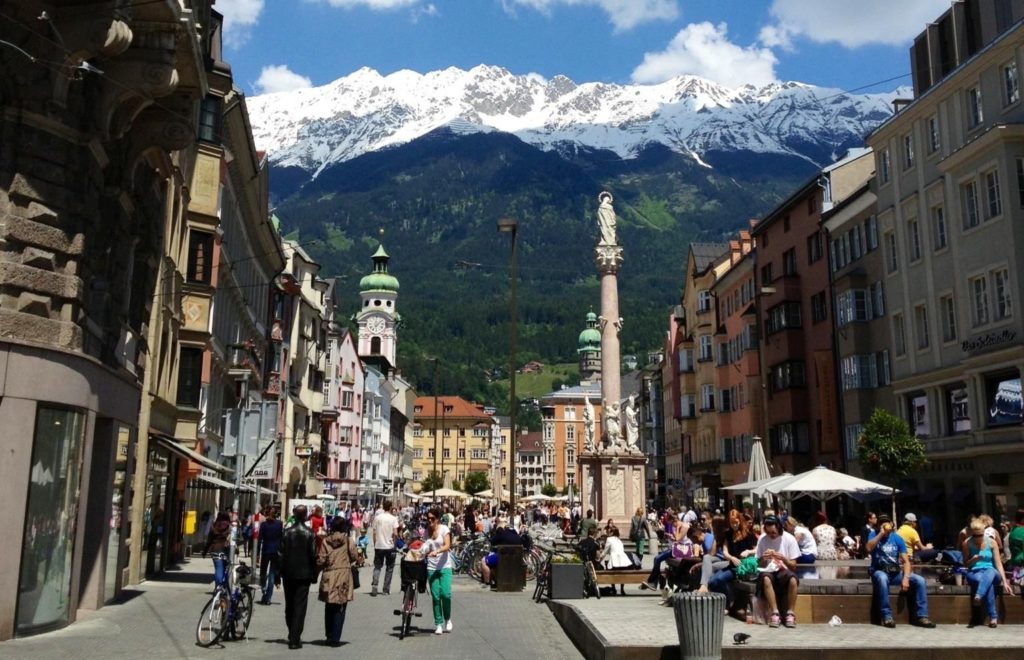 The Altstadt is the old town centre of Innsbruck and stands as one of the main attractions.
With some of the buildings standing for over 500 years there is a great deal of history surrounding this area and a large amount of effort has been put in to maintain the medieval details etc.
You can enjoy a bite to eat, or a coffee in one of the beautiful cafes and restaurants, or admire the wonderful architecture of the buildings and the people of Innsbruck.
 Innsbrucker Nordkettenbahnen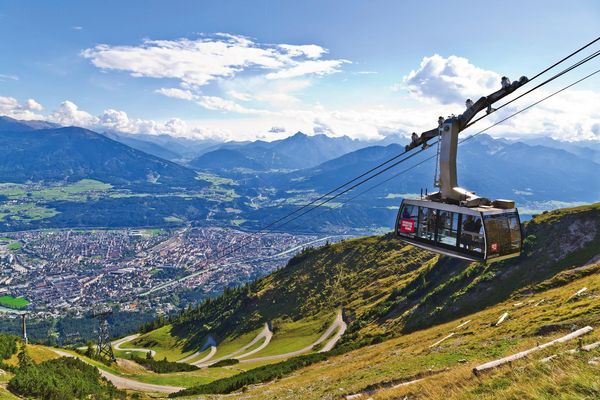 The Innsbrucker Nordkette is a cable car ride that takes you up to Nordkette which is part of Austria's largest natural park.
The pleasant journey takes around 20 minutes and provides you with amazing views of Innsbruck and the jaw dropping mountain scenery surrounding it.
There are several stops on the way and you can simply get off or continue to the top – At each stop there is something different to do, from watching the Skiers speed down the slopes, to climbing on the rocky face of the Karwendel.
Ambras Castle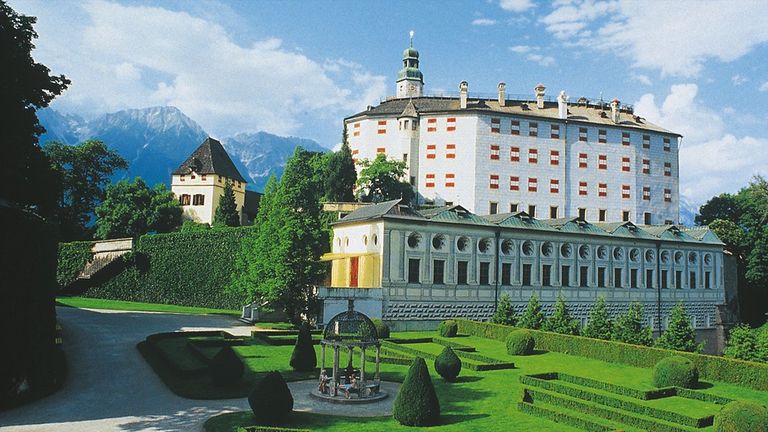 This fine Renaissance castle is one of the most popular attractions in the area around Innsbruck and was home to the important historical figure Archduke Ferdinand II. The castle and grounds stands in the southern part of Innsbruck of the borders of the town and can be reached by both tram and bus.
Inside the castle is the famous Spanish Hall, which is an intricately decorated hall that now hosts classical music concerts.
Imperial Palace (Hofburg)
he Hofburg is a fine piece of architecture and stands as a highly significant building in Austria.
Constructed in the 1400's, this striking palace has a brilliant white façade with green domed towers and a beautiful interior.
Now split into five themed museums, the Hofburg is a great way to learn about the history of Austria and see what the furnishings of a royal palace look like.
Hungerburg Funicular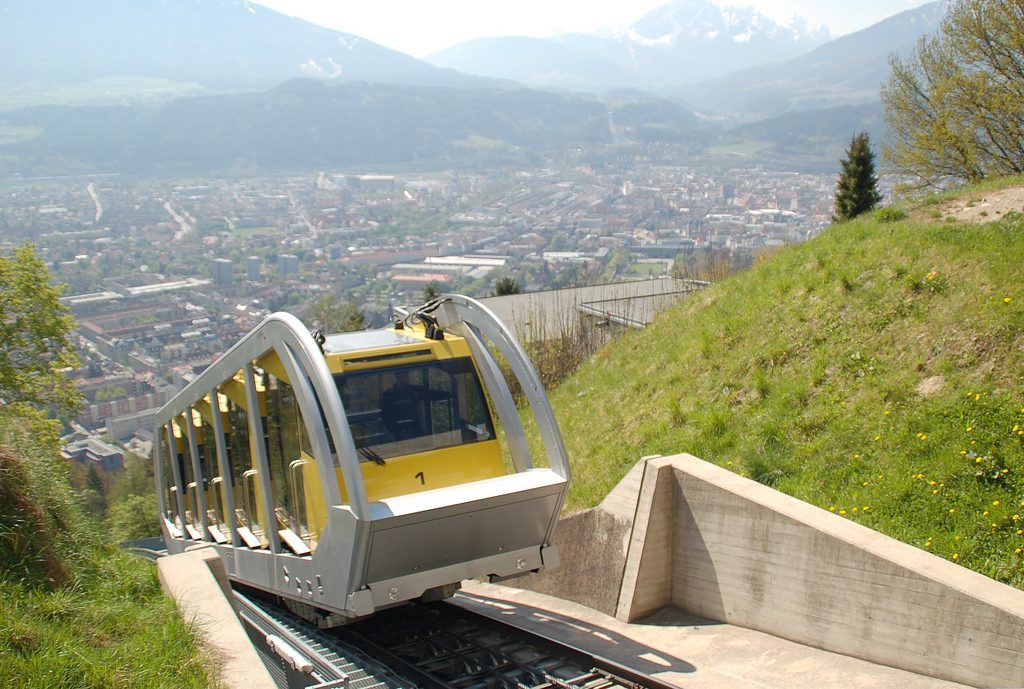 Due to Innsbruck's location in the mountains, there are several Cable car routes and Funiculars used as modes of transportation.
The Hungerburg Funicular is one of the most impressive and serves as transport between Innsbruck city centre and the Hungerburg district.Instead of a cable car, the Funicular boasts a modern monorail style carriage and the main Congress station has a similar modern and striking design.The route of the Funicular passes over a bridge, through a tunnel and up a steep incline to reach the Hungerburg 860 meters above sea level.
Swarovski Kristallwelten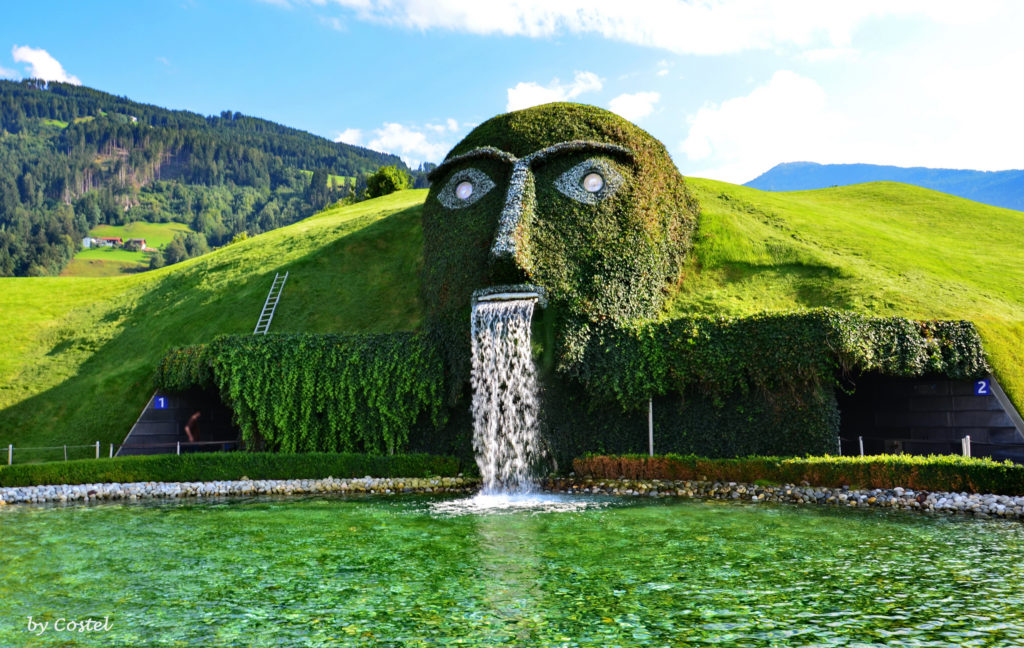 The Swarovski Crystal World is a magical place and fills people with a sense of wonder and delight.
For those who love the brand, or who love sparkling crystals, or for people who love vibrant and exciting displays, this is the place to visit.
This attraction is packed full with several outdoor areas including a large sculptured face and waterfall, and a hedge maze, and some interesting indoor displays about Swarovski.The indoor displays or "Chambers of Wonder" are dazzling and contain thousands of crystals, all created by a selection of visionary designers.
Day 2 (3 April)
Salzburg Altstadt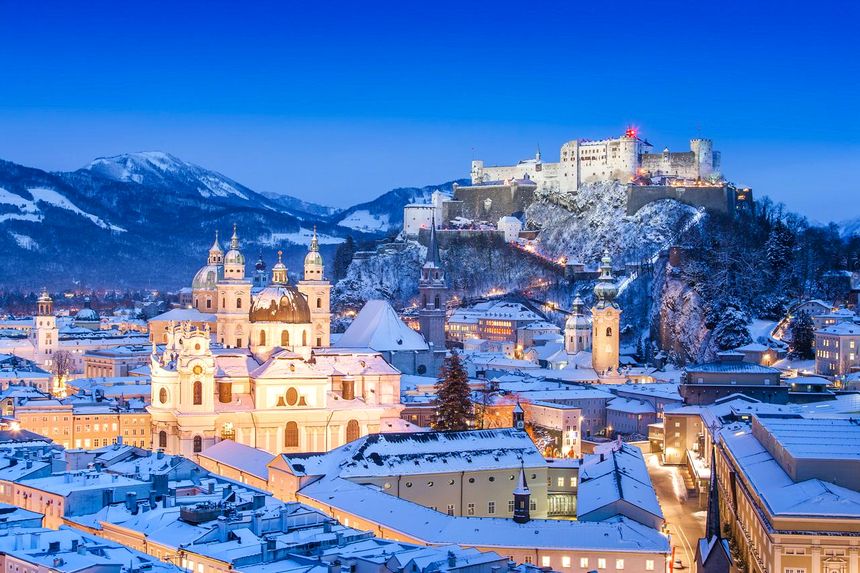 The Altstadt Salzburg is a district of Salzburg, Austria, recognised as UNESCO World Heritage Site since 1996. It corresponds with the historic city centre, situated on the left and right banks of the Salzach river.
Hohensalzburg Castle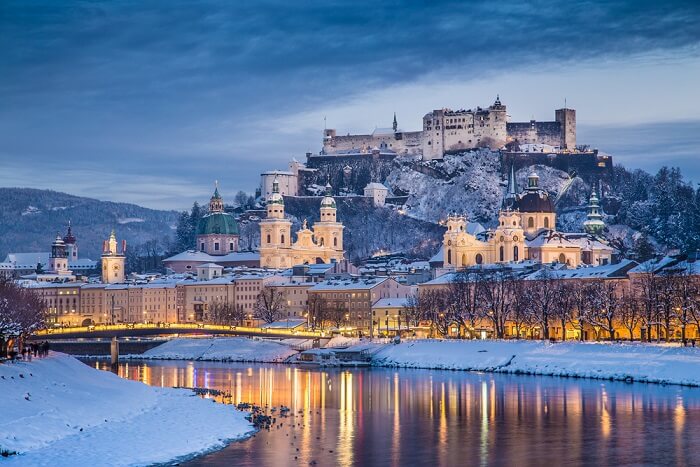 Hohensalzburg Fortress sits atop the Festungsberg, a small hill in the Austrian city of Salzburg. Erected at the behest of the Prince-Archbishops of Salzburg with a length of 250 m and a width of 150 m, it is one of the largest medieval castles in Europe. Hohensalzburg Fortress is situated at an altitude of 506 m.
Salzburg Old Town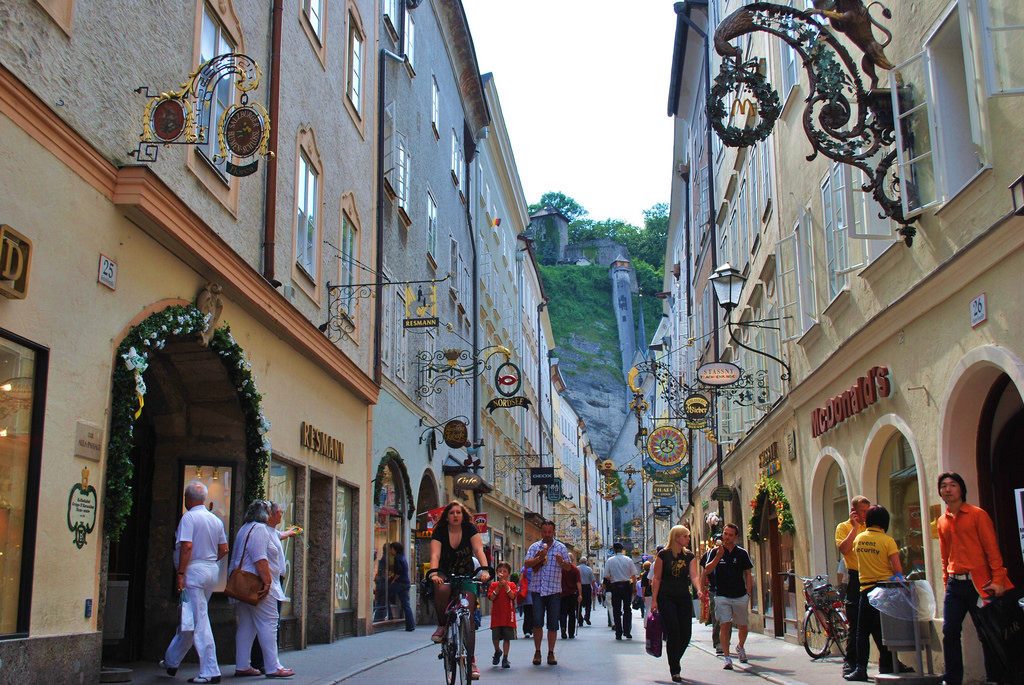 One of the largest UNESCO World Heritage sights by area, the Salzburg Old town or Altstadt encompasses many of the City's main sights and is full of historical buildings, beautifully designed squares and quaint little side-streets leading off to forgotten corners.
The building style consists mainly of Medieval and Baroque architecture and the old town is just a great place to walk through.
 Vienna Austria,Salzburg Austria, Austria Map,Vienna,Hallstatt,Vienna
Salzburg Cathedral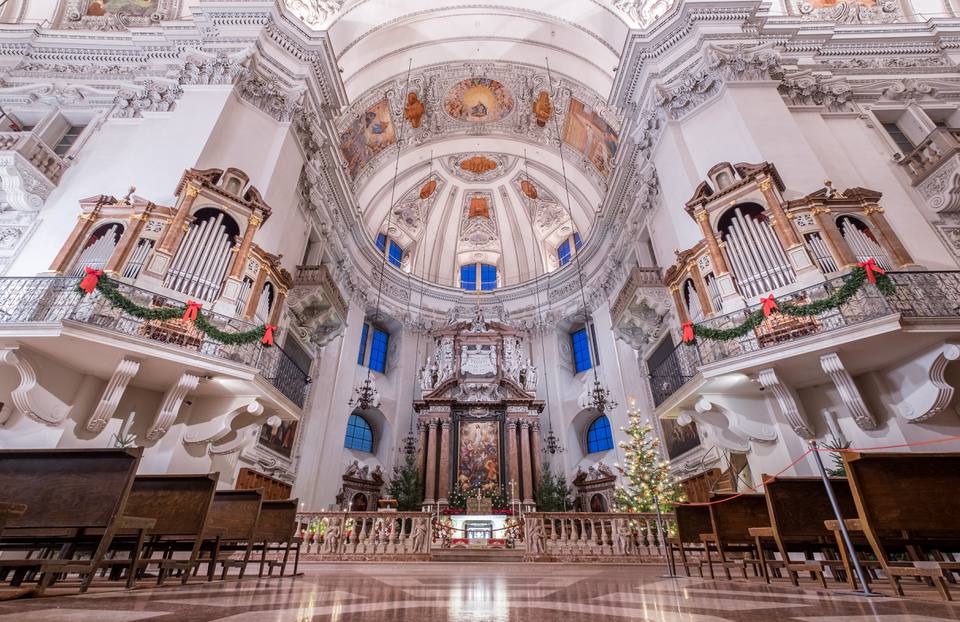 A fine example of a Baroque Cathedral, the Salzburg Cathedral is located in an enclosed square next to the Salzburg Residenz and St.Peter's Abbey, creating a lovely historical area to visit.This Cathedral has been demolished and rebuilt several times from its initial creation in 774 and now stands as a striking piece of architecture; the front facade has dual bell towers and outside sits the Marian Column in the middle of the "Domplatz". Although a relatively simple design, it is still striking while its interior is magnificent.
Getreidegasse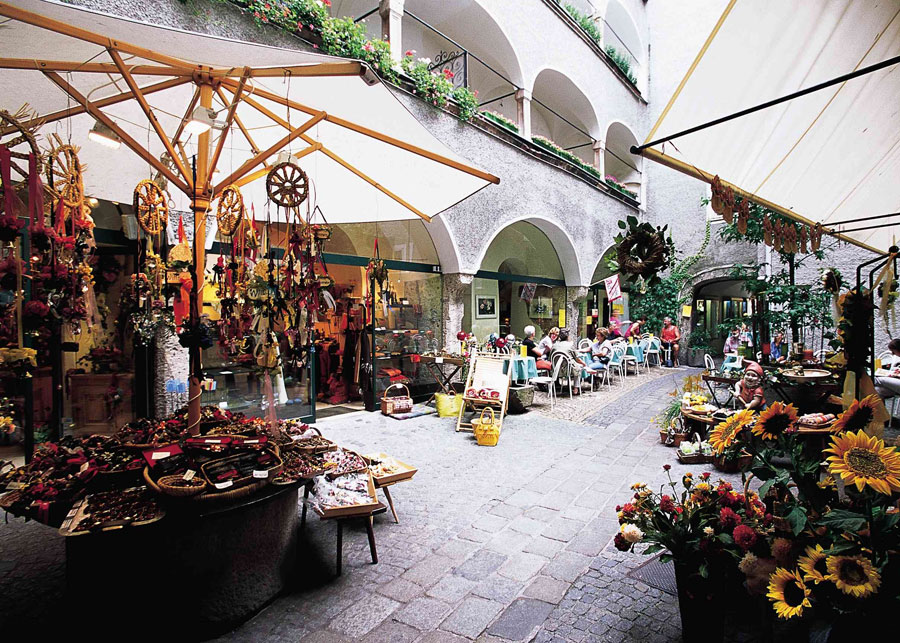 This famous and popular street runs for a stretch in the old town and is a standout destination for shopping.
The narrow street has many buildings packed together that stretch far back and have beautiful designs and quaint little windows.
Many passageways and courtyards spring from the main street and create romantic areas to explore, while small details like the wrought iron guild signs give Getreidegasse extra charm and character.
The Eagles Nest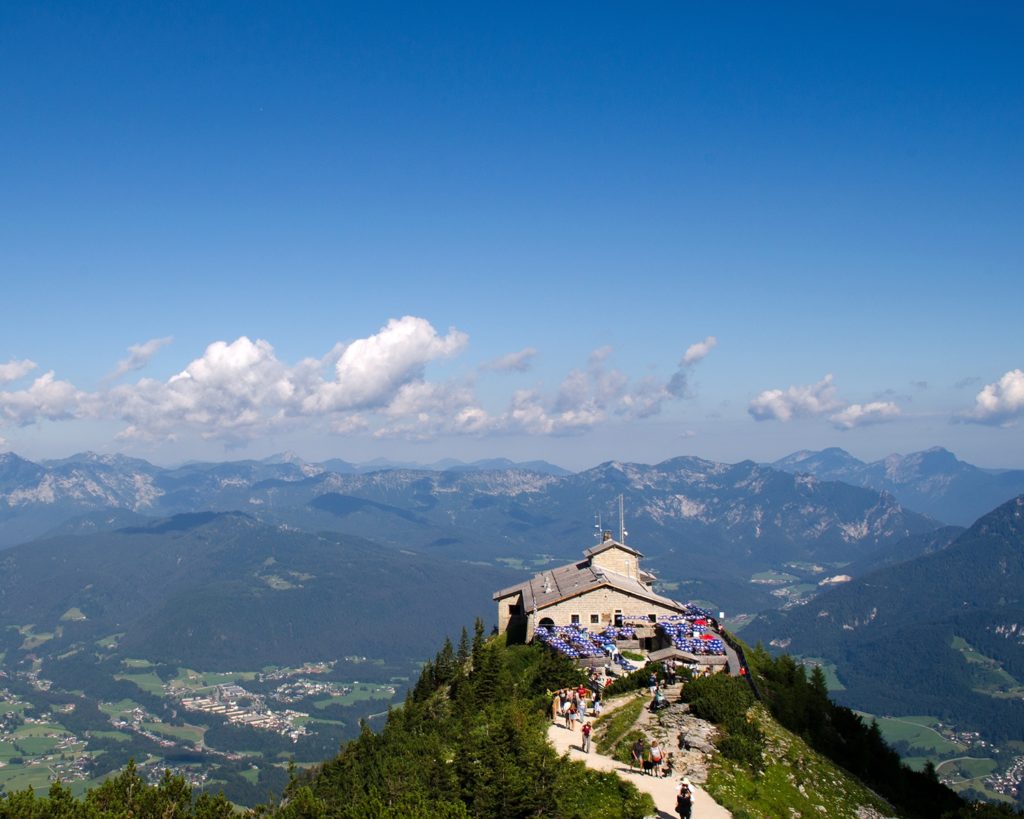 This Third Reich era building was constructed as a mountain getaway high up near the town of Berchtesgaden in Germany and although it is not in Salzburg itself, is easily accessible as a day trip from Austria.
Today the building stands as a restaurant and tourist site and attracts many visitors, not only for the architecture of the building and its historical significance, but mainly for the unbelievable views of the Bavarian Alps.
To reach the summit where the Eagles nest is situated, it takes around two hours on foot from the Obersalzberg area – You will then be rewarded with some stunning views of the mountainous countryside beneath you.Vienna Austria,Salzburg Austria, Austria Map,Vienna,Hallstatt,Vienna
Day 3 (4 April)
Grossglockner Hochalpenstrasse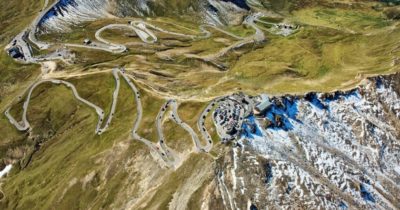 This winding route is known as the "High Alpine Road", which takes you from Salzburg to Carinthia. Allowing travellers to pass through gorgeous scenery of the Hohe Tauern National Park, with views of almost 40 mountains, it is a favourite among both Austrians and tourists. The highest point of the Alpine Road is a staggering 2,504 metres, which unsurprisingly gives awe-inspiring views as well as the excitement of many hair-raising twists and turns. The landscape is varied enough to keep you interested for the duration of the one-hour trip, with miles and miles of gorgeous hills, cliffs, meadows, lakes and, of course, the beautiful Alps.
Day 4 (5 April)
Back to Vienna and explore Vienna
Vienna Austria,Salzburg Austria, Austria Map,Vienna,Hallstatt,Vienna
Prague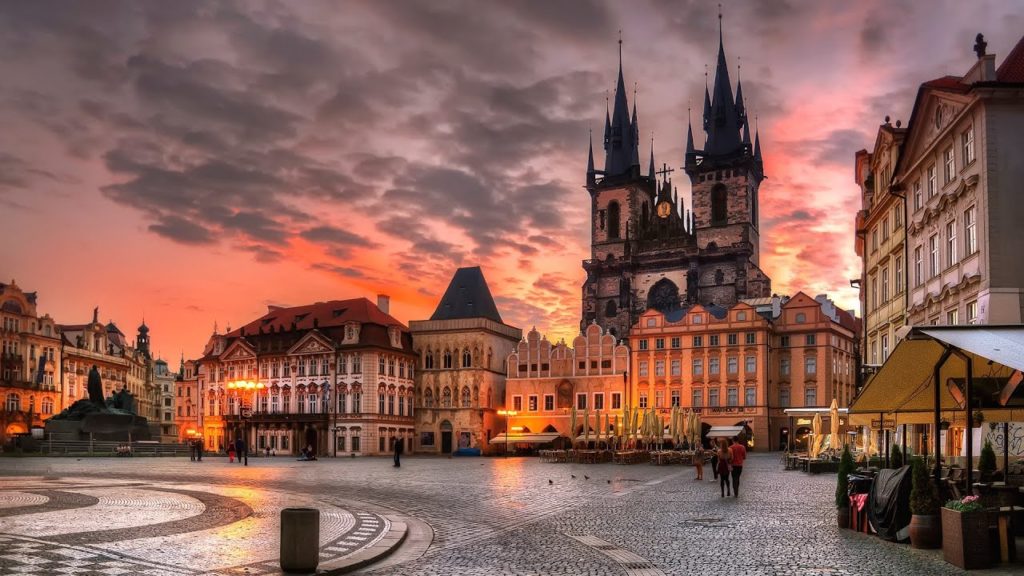 Prague, capital city of the Czech Republic, is bisected by the Vltava River. Nicknamed "the City of a Hundred Spires," it's known for its Old Town Square, the heart of its historic core, with colorful baroque buildings, Gothic churches and the medieval Astronomical Clock, which gives an animated hourly show. Completed in 1402, pedestrian Charles Bridge is lined with statues of Catholic saints.
Day 5 (6 April)
Land in Prague
Charles Bridge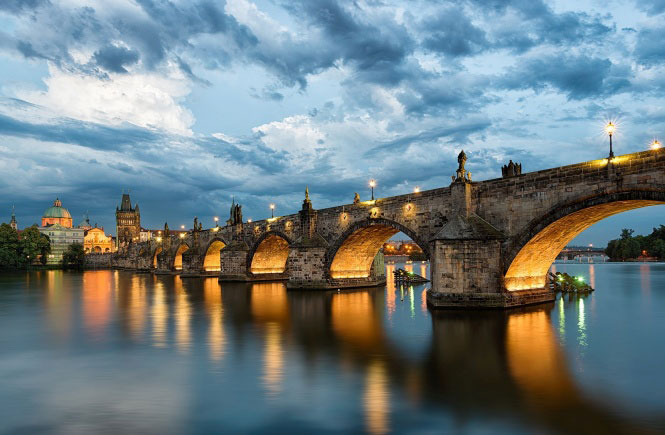 Charles Bridge is a stone Gothic bridge that connects the Old Town and Lesser Town (Malá Strana). It was actually called the Stone Bridge (Kamenný most) during its first several centuries. Its construction was commissioned by Czech king and Holy Roman Emperor Charles IV and began in 1357. In charge of the construction was architect Petr Parléř whose other works include the  St.  Vitus Cathedral  at  the Prague Castle. It is said that egg yolks were mixed into the mortar to strengthen the construction of the bridge.
Old Town Square
The Old Town Square is a remarkable venue where the history of Bohemian lands has often been written. In the 11th century, there was a market place, which grew gradually in significance until it became the most important in the country. The square used to be called "Big Square" ("Velké náměstí" in Czech) or "Old Marketplace" ("Staré tržiště").Prague Castle,Prague things to do,Prague nightlife,Prague for tourist,Prague things to do,Prague tourism
Astronomical Clock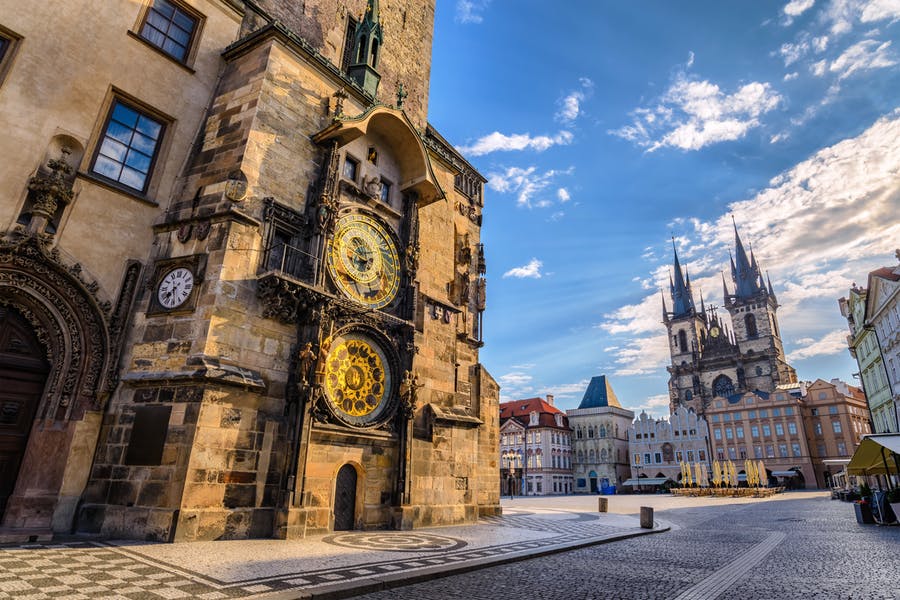 Legend has it that in the Middle Ages, there was a clockmaker so talented that he created the most beautiful clock in the world, one that perfectly measured time as well as the movement of celestial bodies. To ensure that the clockmaker would never again recreate such a treasure for anyone else, his commissioners had him blinded. Ever since then, the clock has been cursed.
Day 6 (7 April)
Prague Castle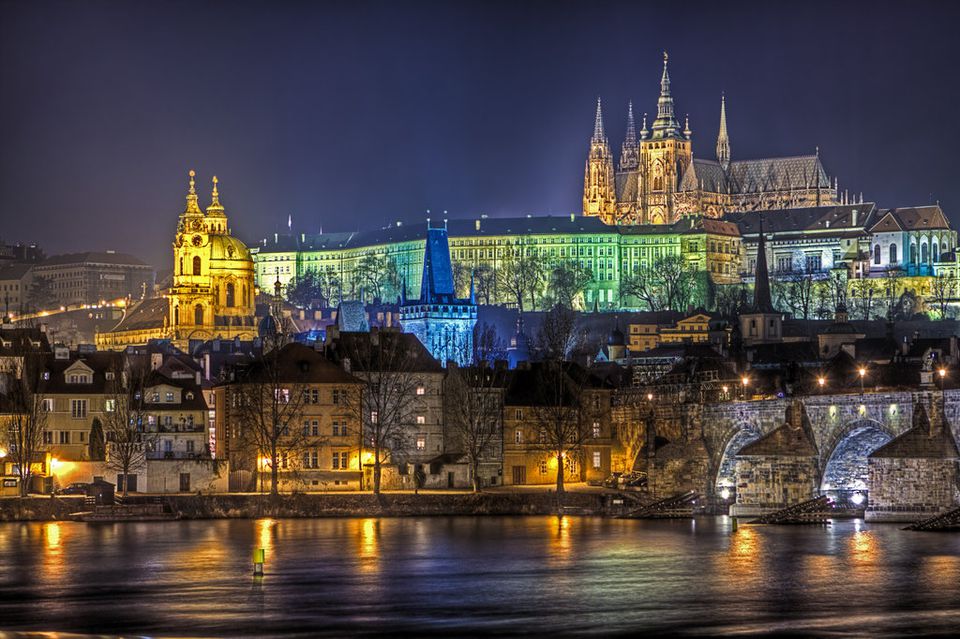 The Prague Castle (Pražský hrad) was founded around 880 by prince Bořivoj of the Premyslid dynasty. The first stone building in the castle area was the Church of the Virgin Mary of which only remnants can be seen today. In the 10th century, St. George's Basilica was founded and the first Czech convent was established there – St. George's Convent, which now houses a gallery. St. Vitus Rotunda, also from the 10th century, was replaced by St. Vitus Basilica in the 11th century, and it is where St. Vitus Cathedral stands today.
St Vitus Cathedral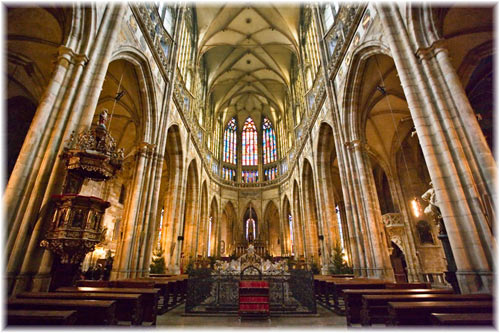 The cathedral is the third church consecrated to the same saint on the same site. Around the year 925, Prince Wenceslas (Václav) founded a Romanesque rotunda here, which after 1060 was converted into a basilica with three naves and two steeples. The importance of the church grew especially after the establishment of the Prague bishopric in 973 and the founding of the body of canons – the St. Vitus chapter, which later became an important cultural and administrative institution.
Lennon Wall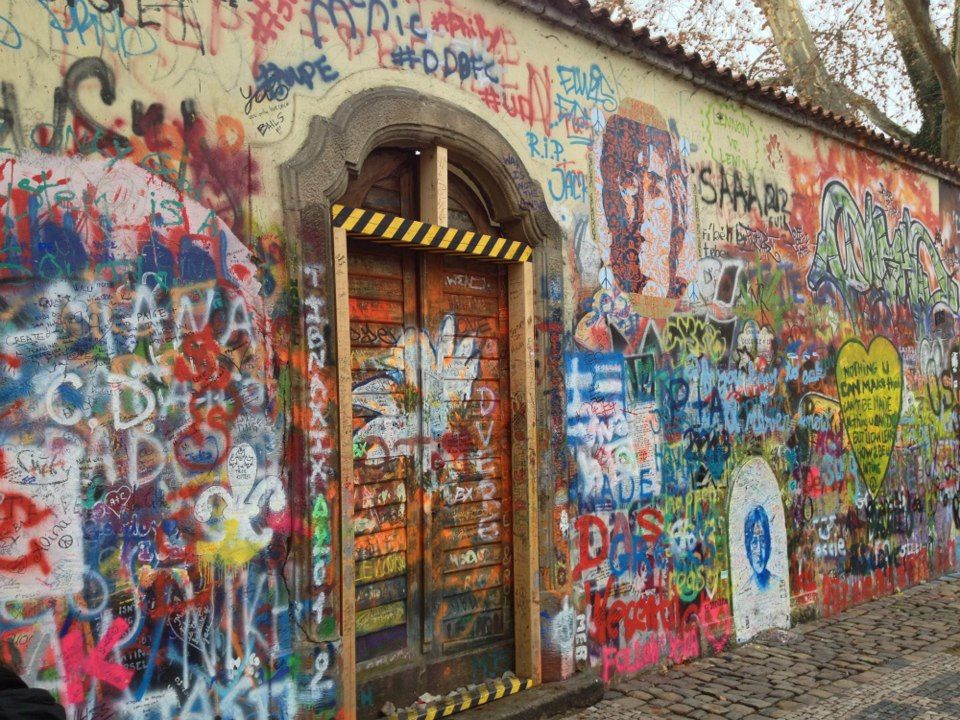 An image of John Lennon was first painted on the wall (opposite the French Embassy) after his murder in December 1980. Soon, it became a prime site for political and Beatles-inspired graffiti and a sounding board for disgruntled youth. Several attempts were made by the police to whitewash the wall, but in vain. Artists continued to paint on the wall, refusing to be pinned down.Prague Castle,Prague things to do,Prague nightlife,Prague for tourist,Prague things to do,Prague tourism
Changing of the Guard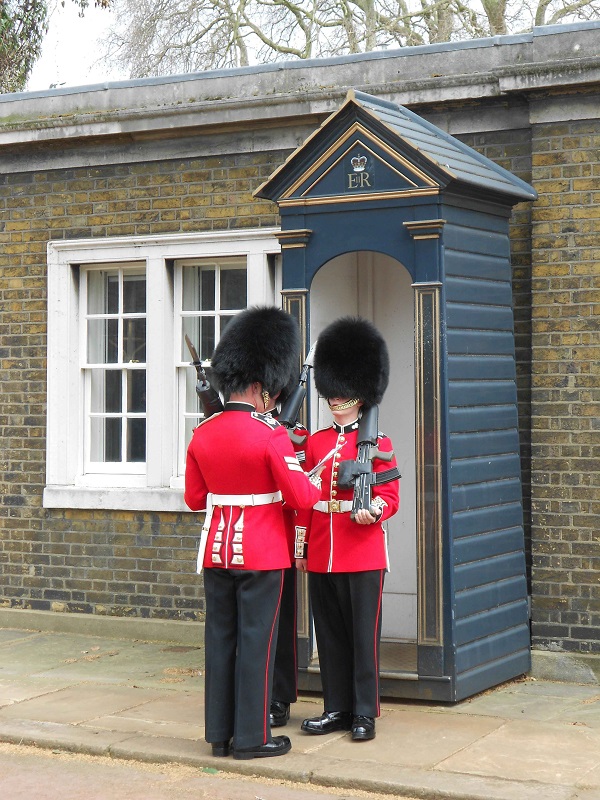 Presidential guards guard the three main entrances to the Prague Castle. The guards are members of a special army division, which serves directly the president of the Czech Republic. The division was founded in 1918 and its members are carefully chosen from the Czech army under many criteria: all candidates must be members of the professional Czech army, which means that they have to have good health and be in an excellent physical condition, they also have to have a certain height and cannot be overweight, furthermore bodily decoration (piercing, tattoos or a moustache and beard) are forbidden, they have to keep a clear hair cut, cannot wear glasses etc. This division has 660 members and their duty is to secure the safety of the president as well of the whole country.
Dancing House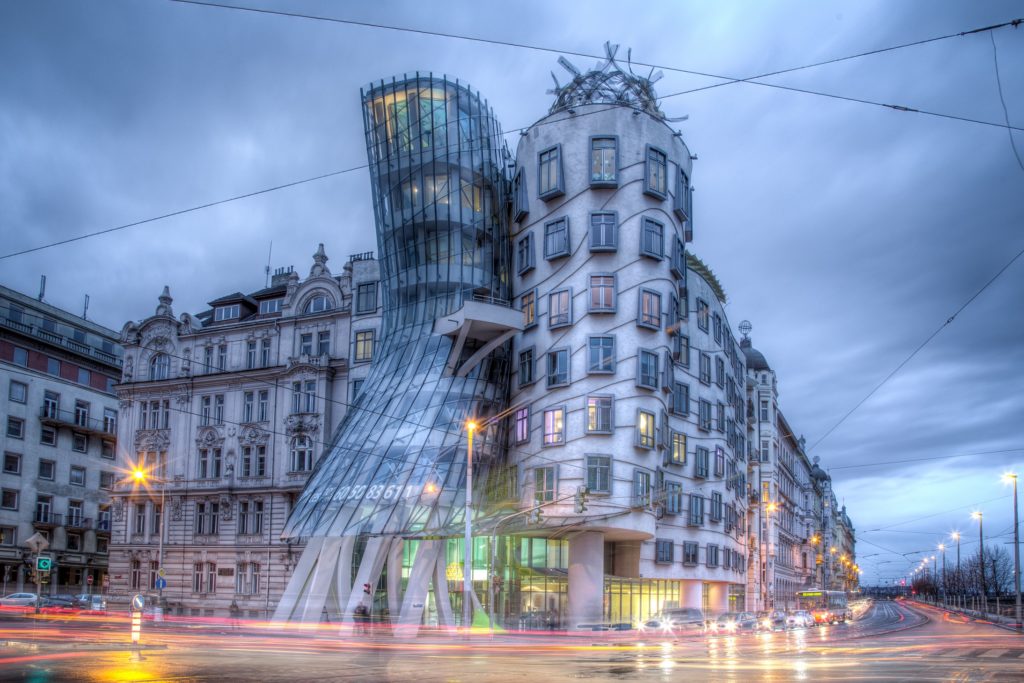 This pillar of modern architecture in Prague "danced" onto the Rašínovo Embankment in 1996. The project comes from the drawing board of world-renowned architects Vlado Milunić and Frank O. Gehry. Its concept was inspired by the dance skills of the famous film couple – the stone tower symbolizes Fred Astaire and the glass tower, his partner Ginger Rogers. A gallery and a restaurant with a terrace offering a 360° view of Prague can be visited in the Dancing House.Prague Castle,Prague things to do,Prague nightlife,Prague for tourist,Prague things to do,Prague tourism
Day 7 (8 April)
Spot a Seven Foot Tall Sigmund Freud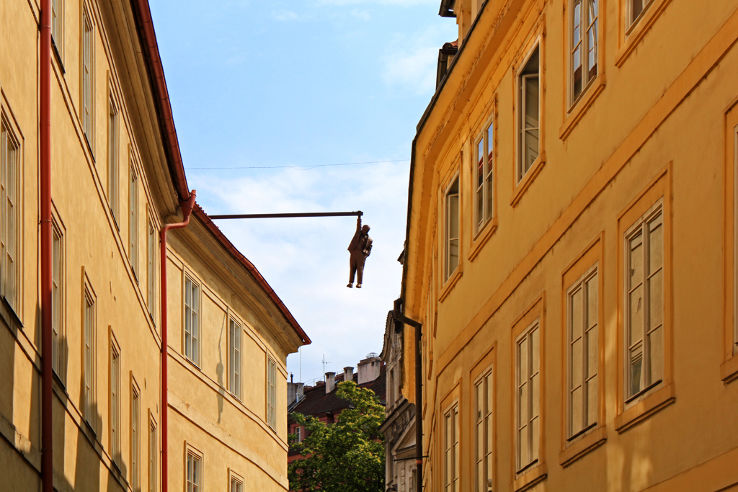 Spot a Seven Foot Tall Sigmund Freud well known among locals and visitors; it is located in Prague, Czech Republic. Just walk around the brilliant urban locale of Stare Mesto inside the Old Town of Prague and look to the sky.  Another one of the main attraction you will find there is a seven-foot tall statue of the world commended psycho-examiner Sigmund Freud swinging from a metal column over the cobbled roads.
The unprecedented compelling artwork has exhibited so conspicuous that it has appeared in urban groups wherever all through the world including Chicago, London and Berlin. Every now and again stirred up for a suicide try, the figure has in like manner been accountable for a couple of calls to the emergency organizations since its creation.
Malá Strana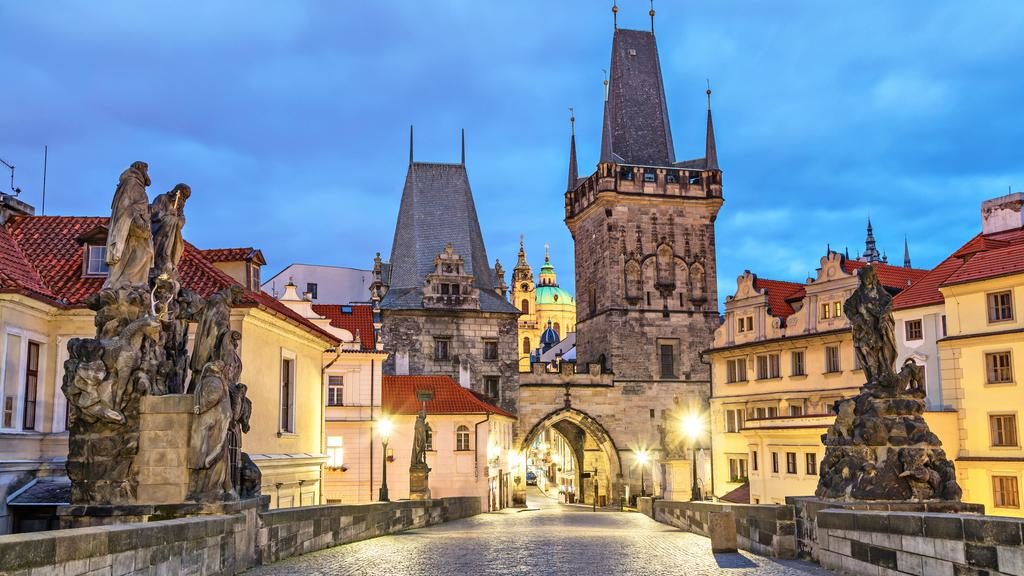 Malá Strana, also known as Lesser Town, is a hillside area with views across the Vltava river to the old town. Hotels, casual eateries and traditional pubs line its narrow streets, and visitors scribble messages to the late Beatle on the John Lennon Wall. The riverside Kampa area offers fine dining, and exhibits of photos and letters at the Franz Kafka Museum. Peacocks roam freely at Wallenstein Garden.
Prague nightlife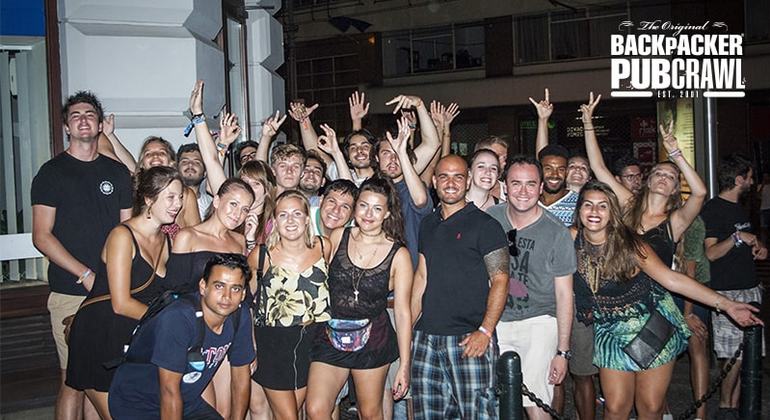 The longest running Pub Crawl in Europe having been running for more than 13 years and forged the way for Pub Crawls and night-time tourism activities in the city.
The Backpacker Pub Crawl has been held in very high regard amongst budget travellers and industry professionals, receiving rave reviews in leading guide books and travel columns. It was voted 'Best Tour Worldwide 2008' by Hostel World customers reviews.
This activity includes:
4 great bars & clubs
1 hour unlimited drink (beer, wine, vodka shooters, baby Rum & Coke, baby Gin Tonic)
free shot in each bar
fun lovin' local guides
party games
free skip the line entry to all venues
Prague Castle,Prague things to do,Prague nightlife,Prague for tourist,Prague things to do,Prague tourism
Day 8 (9 April)
Switzerland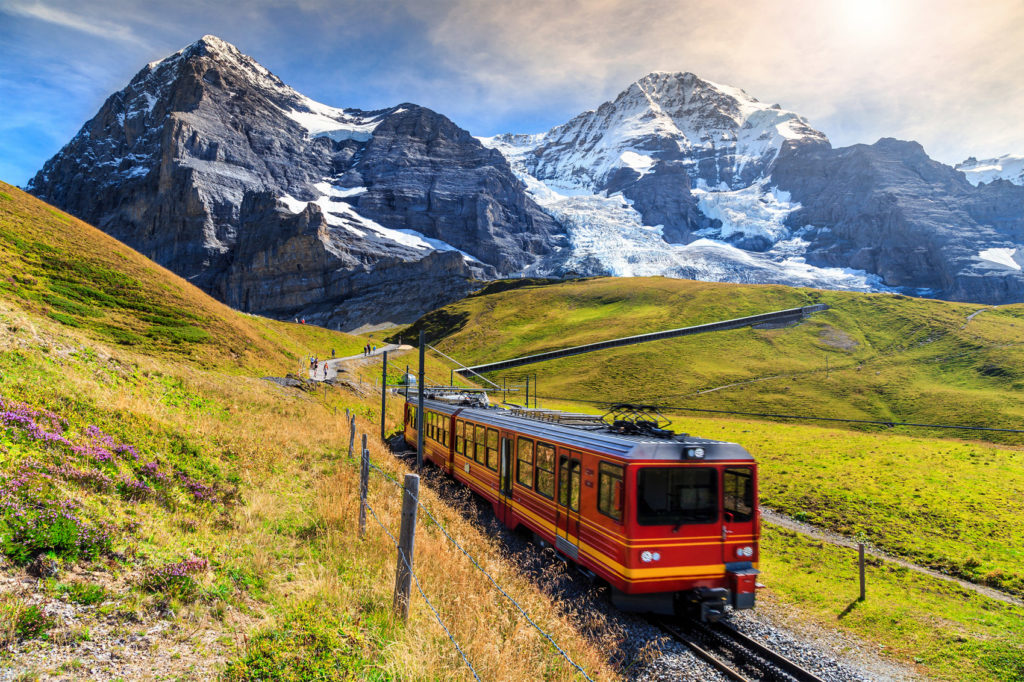 Land in Zurich and checkin.
Switzerland is a mountainous Central European country, home to numerous lakes, villages and the high peaks of the Alps. Its cities contain medieval quarters, with landmarks like capital Bern's Zytglogge clock tower and Lucerne's wooden chapel bridge. The country is also known for its ski resorts and hiking trails. Banking and finance are key industries, and Swiss watches and chocolate are world renowned.
Explore Zurich:
Old town tour (Altstadt)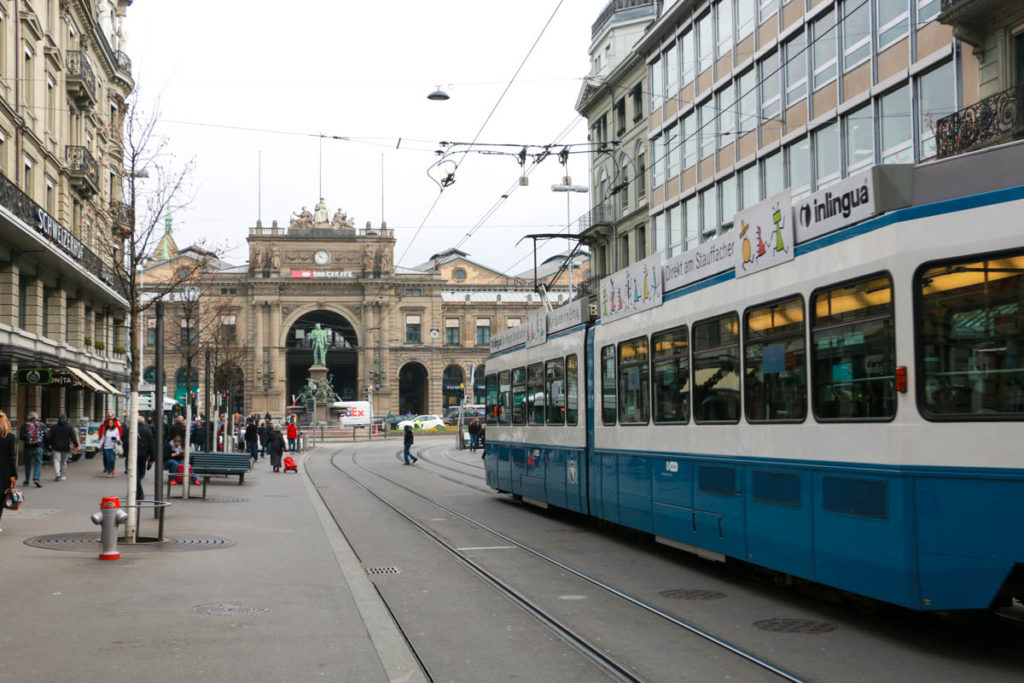 Discover the "longest bar in the world" – and much more. Düsseldorf's Altstadt (Old Town) is packed with more than 260 bars, restaurants, cafés, and breweries, along with everything else that adds to the flair of a historically grown city.
This is history come to life. Find out, among other things, why the Gothic St. Lambertus church has a twisted tower, how The Rider statue of popular elector Jan Wellem came about, where Heinrich Heine was born, and how tailor Wibbel gained fame. The Burgplatz (square) with the Schlossturm (palace tower) holds great charm. From here, it's a stone's throw to the Rhine embankment Promenade – offering a stunning view of Düsseldorf's skyline and the Oberkassel Rhine banks.
Switzerland map,Jungfraujoch,Lake Lucerne,Zurich,Glacier express,Switzerland train
Chagall Windows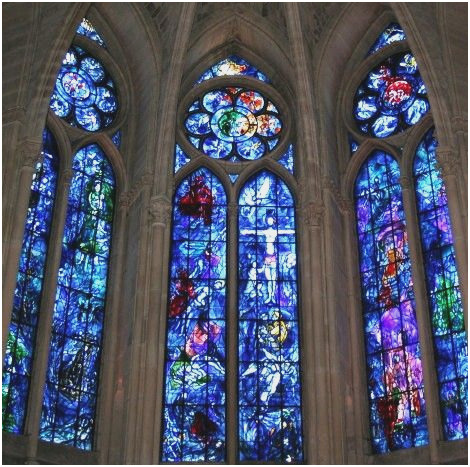 In the 1970s, Belarussian-born Marc Chagall created a five-part stained-glass window series and a rosette for the chancel of the Fraumünster church in Zurich. This world-famous masterpiece by Chagall still impresses visitors from around the world today. Marc Chagall remained true to his motto "When I create something from my heart, almost everything goes well" throughout his whole life. He created the windows at a very advanced age and he enjoyed excellent health right up to his death in 1985, just before his 98th birthday.
Switzerland map,Jungfraujoch,Lake Lucerne,Zurich,Glacier express,Switzerland train
Drinks at Old Crow Bar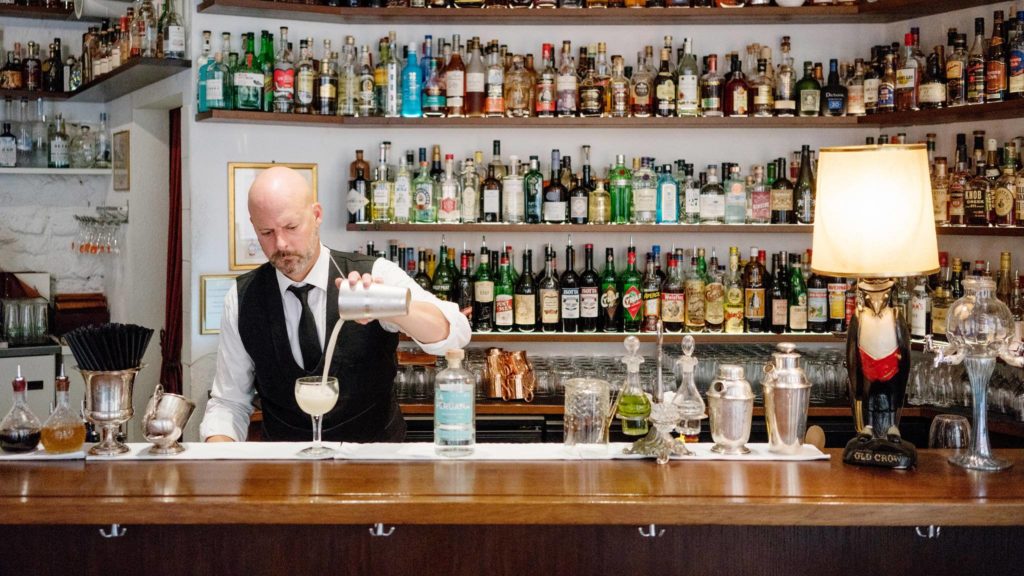 Located on the backstreets of Zurich's Old Town, just a stone's throw from the Limmat River, the friendly Old Crow Bar offers a choice of more than 1,200 rare spirits, all available by the glass, with a special focus on whiskies, bourbons and ryes from the personal collection of owner barkeepers Markus Blattner and Jvan Paszti, formerly of Widder Bar, just around the corner.
Day 9 (10 April)
Early morning Train to Interlaken
Bern Exploration (on the way)
Bern, the capital city of Switzerland, is built around a crook in the Aare River. It traces its origins back to the 12th century, with medieval architecture preserved in the Altstadt (Old Town). The Swiss Parliament and diplomats meet in the Neo-Renaissance Bundeshaus (Federal Palace). The Französische Kirche (French Church) and the nearby medieval tower known as the Zytglogge both date to the 13th century.
Switzerland map,Jungfraujoch,Lake Lucerne,Zurich,Glacier express,Switzerland train
Old town of Bern (On the way)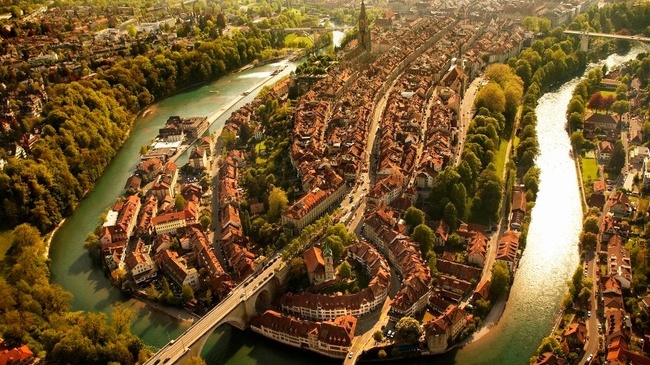 The old town of Bern is more than worthy of its status as a UNESCO World Heritage Site. Situated on a cliff surrounded on three sides by the stunning aquamarine waters of the Aare River, the old town has preserved much of its medieval character. The streets are cobbled and bordered by covered, arcade sidewalks that snake on for miles. On the lower levels of the buildings are shops, cafés, bookstores, and restaurants, while the upper floors are apartments.
Day 10 (11 April)
Jungfraujoch(Optional)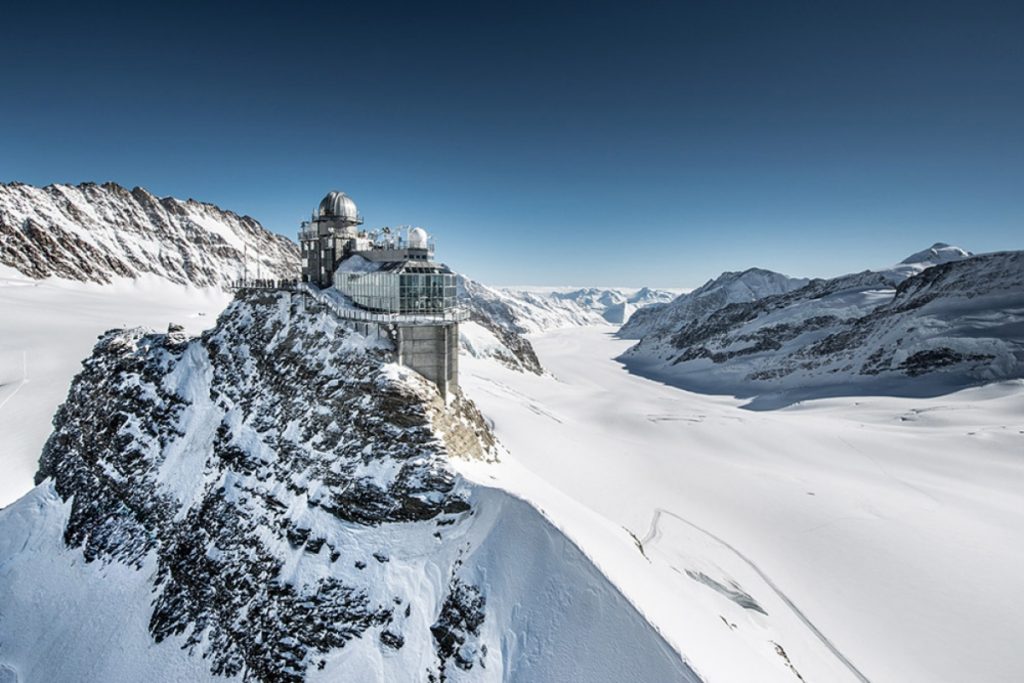 Icy air streams across your face, snow crunches under your feet, and the view nearly takes your breath away: on one side the view of the Mittelland up to the Vosges, on the other the Aletsch glacier, bordered by four thousand metre peaks. Standing on the Jungfraujoch 3,454 metres above sea level, you can feel it with your first step: this is a different world. It's one you have to experience.
Switzerland map,Jungfraujoch,Lake Lucerne,Zurich,Glacier express,Switzerland train
Cycle tour to explore Interlaken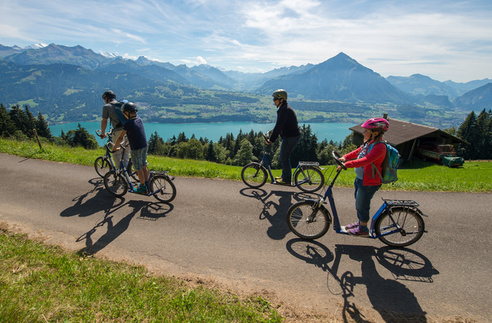 On this tour you will visit the beautiful village of Unterseen with its historic old town, cycle on picture-postcard like alleys along the Aare river and discover the fantastic green landscapes around Interlaken. Charge up your cameras, the blue waters of Lake Thun and emerald green waters of Lake Brienz will for sure find their way into your photo collection. BTW: if you want to know why one lake is blue and the other is green: after this tour you´ll know it.
Switzerland map,Jungfraujoch,Lake Lucerne,Zurich,Glacier express,Switzerland train
Take a train and stay at Lucern
Day 11 (12 April)
The lion of Lucern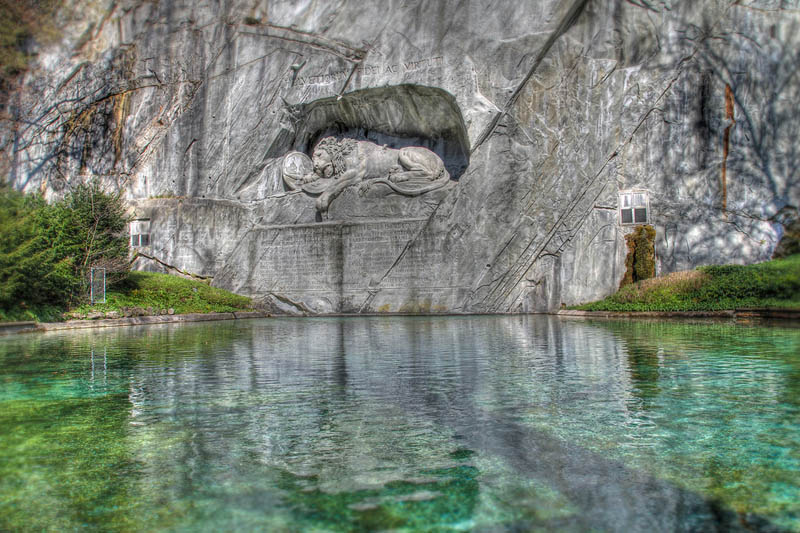 Carved directly into the wall of a former sandstone quarry in Lucerne, the titular lion statue sees the regal beast dying from a spear wound which is marked by a shield bearing the mark of the French monarchy. The remarkably large monument was etched from the stone in 1820 and measures a remarkable ten meters in length and six meters in height. Above the mournful lion is the inscription, "HELVETIORUM FIDEI AC VIRTUTI," which is Latin for "To the loyalty and bravery of the Swiss," and below the lion's niche is a list of some of the deceased officers' names.
Explore Lucern entire day
Take a evening train to Zurich 
Serbia

Serbia is a country on southeast Europe's Balkan peninsula with northern plateaus and mountains with ski resorts to the south. Capital city Belgrade is home to Communist-era architecture and Kalemegdan Park, site of Belgrade Fortress, held successively by the Roman, Byzantine and Ottoman empires. Stari Grad, the old city, is home to 19th-century mansions, plus opera and ballet at Narodno Pozorište (national theater).
Day 12 (13 April)
Fly to Serbia
Kalemegdan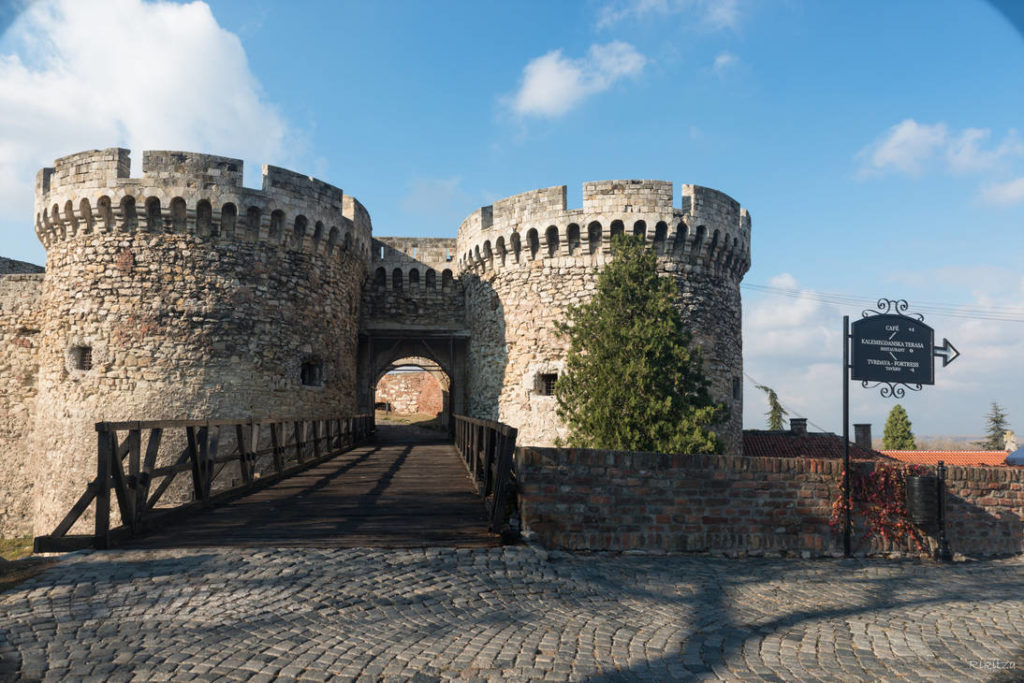 Kalemegdan is Belgrade's central park and fortress complex lying on a hill overlooking the Sava and Danube confluence, on the eastern side of the river Sava. This has been the sight of the ancient Roman city of Singidunum, the medieval and Turkish era Belgrade and was converted into a park in the mid 19th century. It is home to several galleries and museums, restaurants, sports courts, and the Belgrade Zoo.
Belgrade serbia,Serbia map,Novi sad,Serbia weather
Church of St. Sava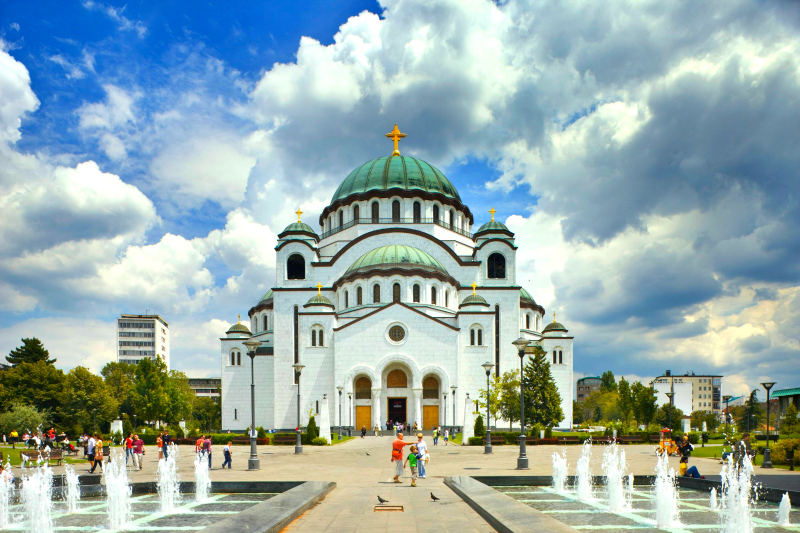 From whichever direction you approach the capital of Serbia, there's one edifice you won't be able to miss. Every day, its grandiose bell towers with almost 50 bells announce noon. Its walls bring tens of thousands of believers together and its magnificent appearance and sacred spirit protect the sky above Serbia's capital. We're proud to introduce you to the Church of Saint Sava – the pillar of Serbian faith.
House on the Drina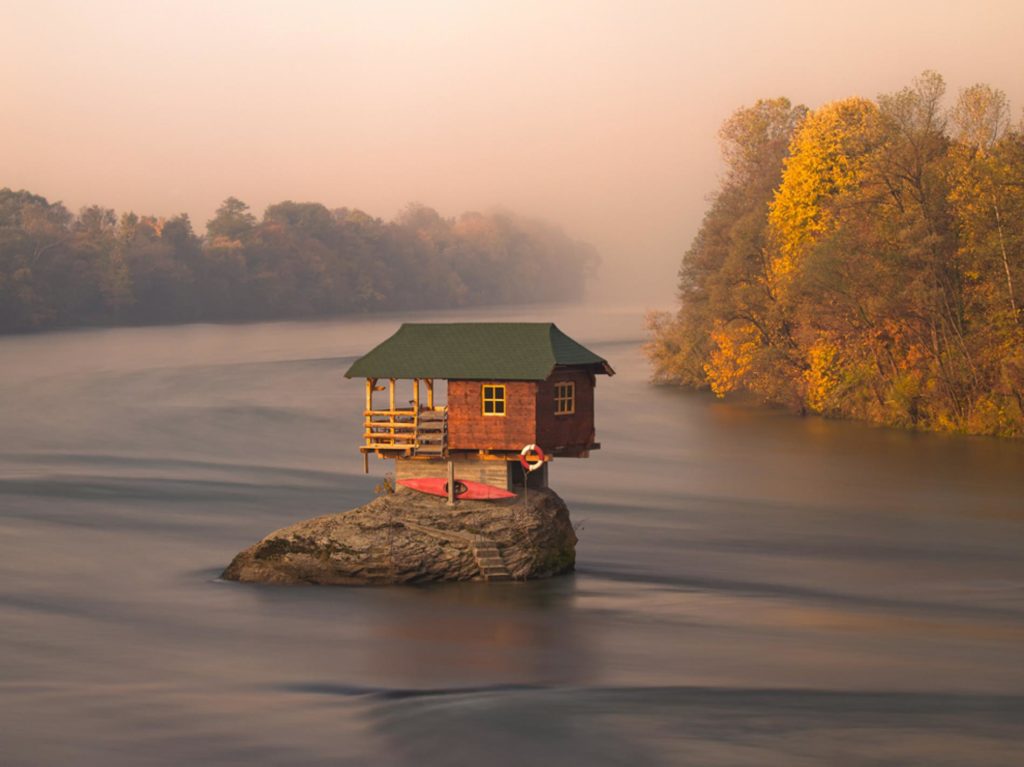 For more than 40 years, this increasingly famous, nameless cabin has balanced atop a rock in the middle of the river. It has been miraculously spared by the annual rising and falling of waters. According to the story of its construction, a group of youth became enamored with the spot after noting the outcropping in the middle of the Drina River was an ideal place to tan and swim. In the following year, the owner undertook the laborious task of building the house on the rock by hand, which he acknowledges could not have happened without the help of his friends. Since that time, the one-room cabin has served as a holiday respite for its creator.
Belgrade serbia,Serbia map,Novi sad,Serbia weather
Day 13 (14 April)
Studenica Monastery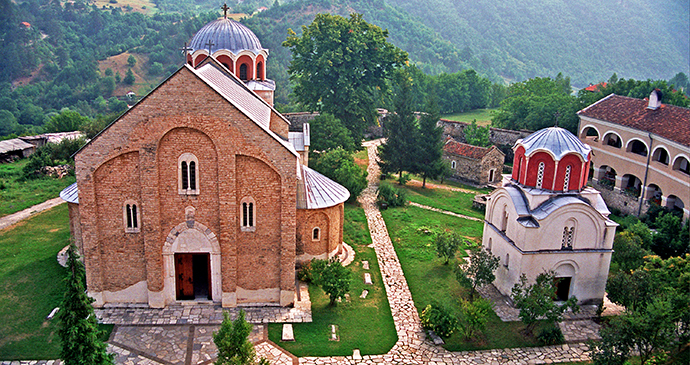 Despite being destroyed on several occasions, the Studenica monastery on the slopes of Mt. Radočelo has been treasuring some of the most beautiful medieval Serbian frescoes for over eight centuries
The ones that have visited Studenica, the monastery considered one of the biggest treasures of the Serbian Orthodox Church, say that its uniqueness is owned to the combination of Ras and Byzantine styles, white marble and beautiful frescoes among which the oldest ones date back to the 12th century.
Subotica City Hall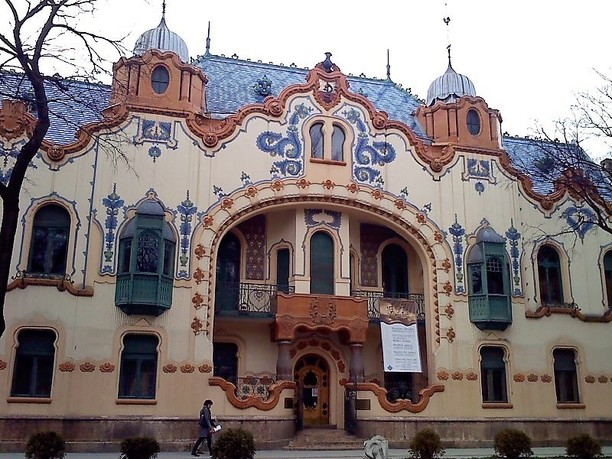 Unlike many European cities, the center of Subotica is not dominated by a cathedral or a church, but by a City Hall. Because of its location, size and ornate architecture of Hungarian Art Nouveau, the City Hall has become a landmark, the center and the symbol of Subotica.
It was built between 1908 and 1910, with the interior decoration completed in 1912. It extends over an area of nearly 6000 m² with 16000  m² of gross floor area. The tower is 76 meters high with a belvedere at the height of 45.5 meters and an unforgettable view of Subotica and its surrounding. The City Hall was designed by Marcell Komor and Dezső Jakab, prominent architects from Budapest.
Đerdap Gorge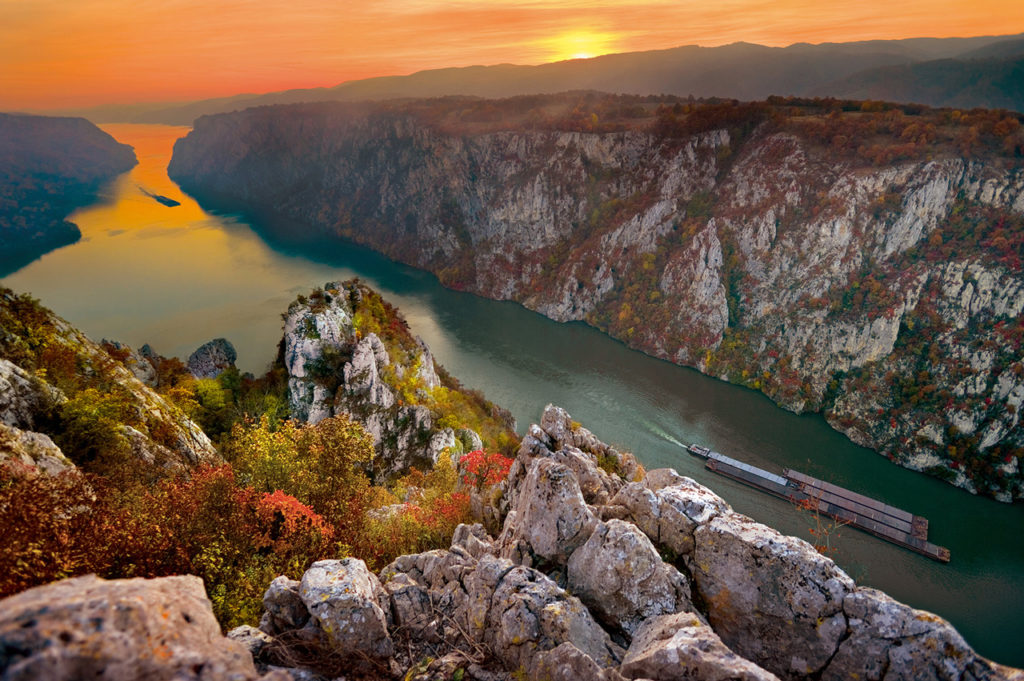 The main feature of the national park is the Djerdap Gorge, known as the Iron Gate. The gorge stretches nearly 100 kilometers alongside the slopes of the Carpathian Mountains, creating a wide and deep section of the Danube. Here is one of the deepest river points found in the world at over 80 meters. The gorge is actually a river valley formed of three gorges (Gornja klisura, Gospodjin vir, Veliki and Mali kazan) separated by ravines. Where the river narrows to 150 meters, at Kazan, cliffs rise up over 300 meters to make for an impressive view.
Skull Tower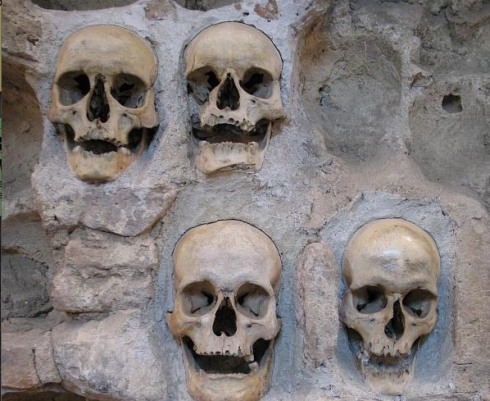 The Skull Tower (Ćele Kula) is a monument unique in the world, visited by more than 30.000 people each year. It is the tower made of human skulls, built after the battle for liberation of Nis in 1809. This horrific monument was built as a warning to anyone rising against the Ottoman Empire. Originaly there were 952 skulls built into the tower , today there are 59 skulls remain and they still illustrate all the horror of the original tower.
Belgrade serbia,Serbia map,Novi sad,Serbia weather
Day 14 & 15 (15 & 16 April)
Uvac Canyon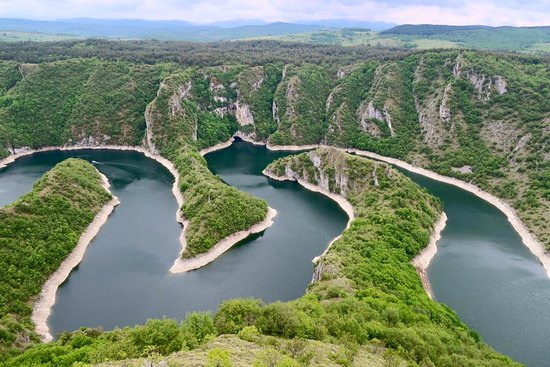 Compound of unreal meanders that nature carved in a miraculous way, and the most beautiful color of crystal clear waters of Uvac Lake, will quickly introduce you to the magic of this special reservation. Forget about all of your problems, hear the sounds of nature and enjoy the unspoiled natural wealth.Before it became a significant tourist complex of natural curiosities, Uvac was known only as the name of the river Zlatibor, and river Zlatar, characterized by beautiful canyon and deep riverbed. The river Uvac is a natural southern border of the Zlatibor mountain, is the main tributary of the river Lim, and rises south-east from the mountain Jadovnik. At the end of its course, river Uvac is a natural border between Serbia and Bosnia and Herzegovina.
Đavolja Varoš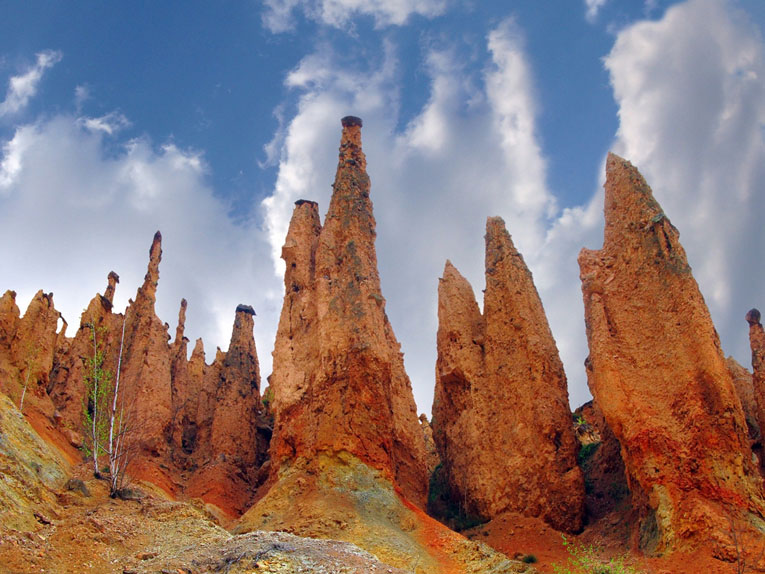 Tall stone formations of Djavolja Varoš (eng. Devil's Town) that are actually a group of petrified wedding guests, or at least that is what a legend tells, were nominated for one of the New seven wonders of nature
Whether petrified wedding guests who, on devil's orders wanted to marry a brother and sister, or people petrified by the witch as they didn't fulfill their promise; high stone formations on mount Radan in the south of Serbia won't leave you indifferent. A rare natural phenomenon, Djavolja Varoš was a nominee in the New Seven Wonders of Nature campaign.Belgrade serbia,Serbia map,Novi sad,Serbia weather
Golubac Fortress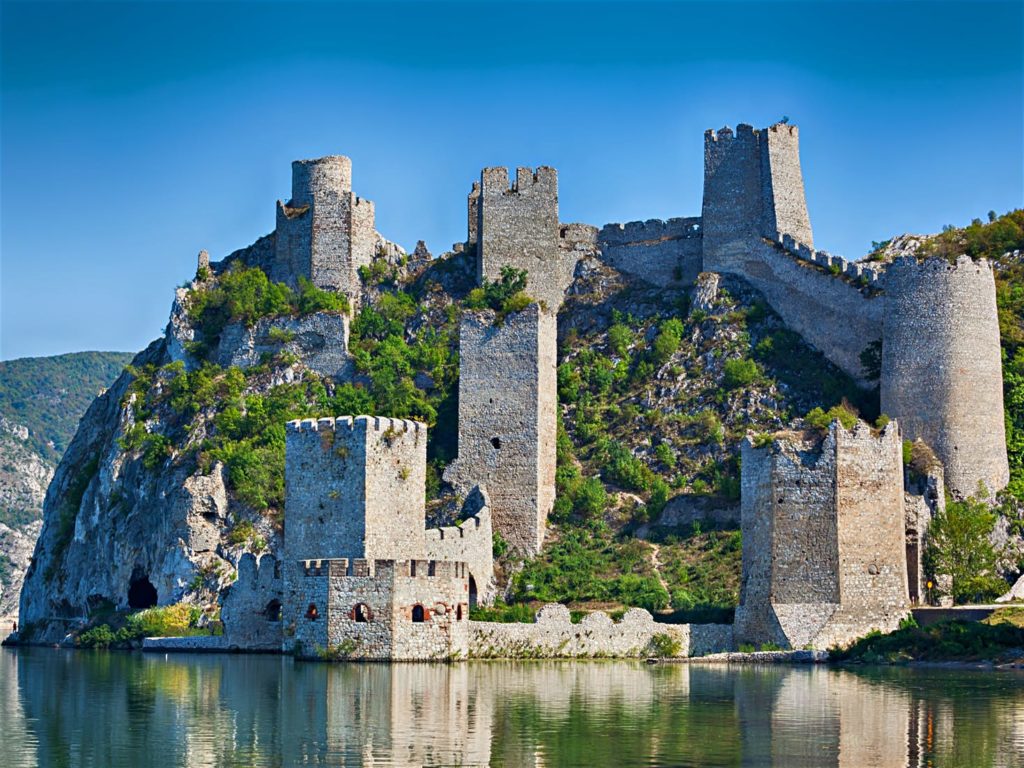 On the walls of the magnificent Golubac fortress the "košava" wind breaks the waves of the Danube where the river is possibly most powerful, just before entering the largest gorge in Europe between the mighty Carpathian mountainsLike a sad, lonely Byzantine princess, like an eternal vigilant guard by whom no one can slip into the Djerdap gorge (eng. The Iron Gates of the Danube), the famous Golubac fortress has been defying centuries.
Its founder remains unknown and one can guess it originates from the 14th century. It has always been of great significance so everyone wanted it.
Šargan Eight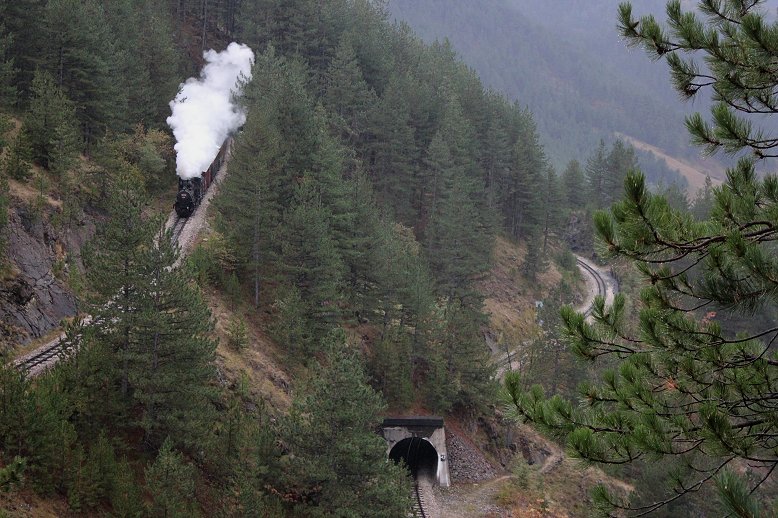 Owing to its rich history, interesting premonitions, the unusual shape and unimaginable surrounding landscapes, the Shargan Eight is righteously called the wonder of the railways and one of the most magnificent tourist attractions in Serbia.
Part of the railroad track that had once connected Europe to the Adriatic Sea over the hills, bridges and inaccessible sceneries, today represents one-of-a-kind tourist-museum railway. For less than fifty years, the famous "Ćira" has been riding through these hilly landscapes and mountain notches, leaving behind the smell of smoke and the recognizable "choo-choo" sound.
Day 16 (17 April)
Amalfi Coast (Italy )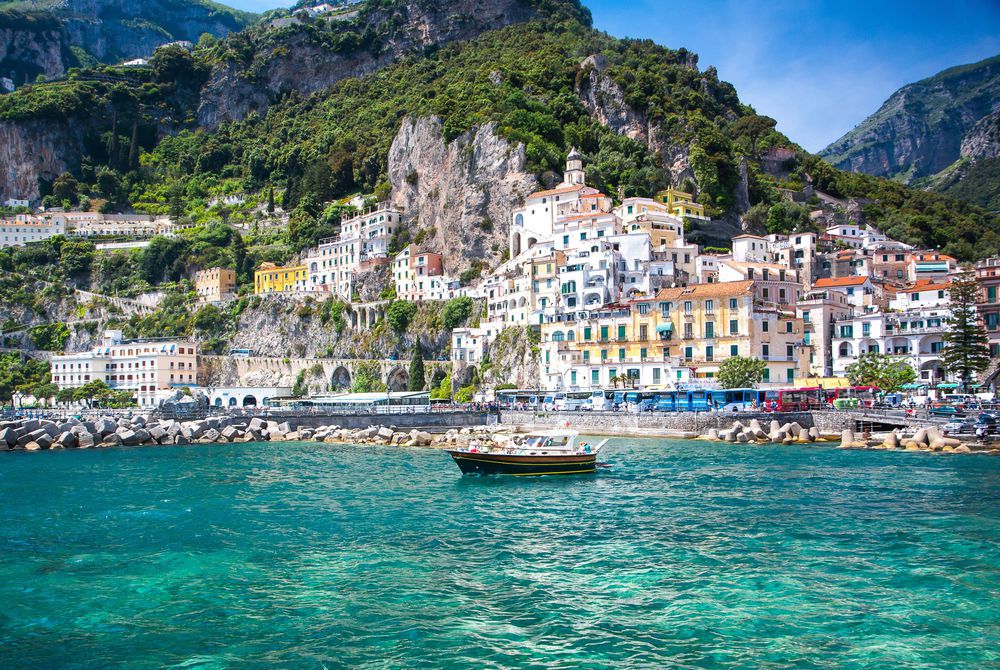 The Amalfi Coast is a 50-kilometer stretch of coastline along the southern edge of Italy's Sorrentine Peninsula, in the Campania region. It's a popular holiday destination, with sheer cliffs and a rugged shoreline dotted with small beaches and pastel-colored fishing villages. The coastal road between the port city of Salerno and clifftop Sorrento winds past grand villas, terraced vineyards and cliffside lemon groves.
 We will do our road trip in Amalfi Coast.
Amalfi Coast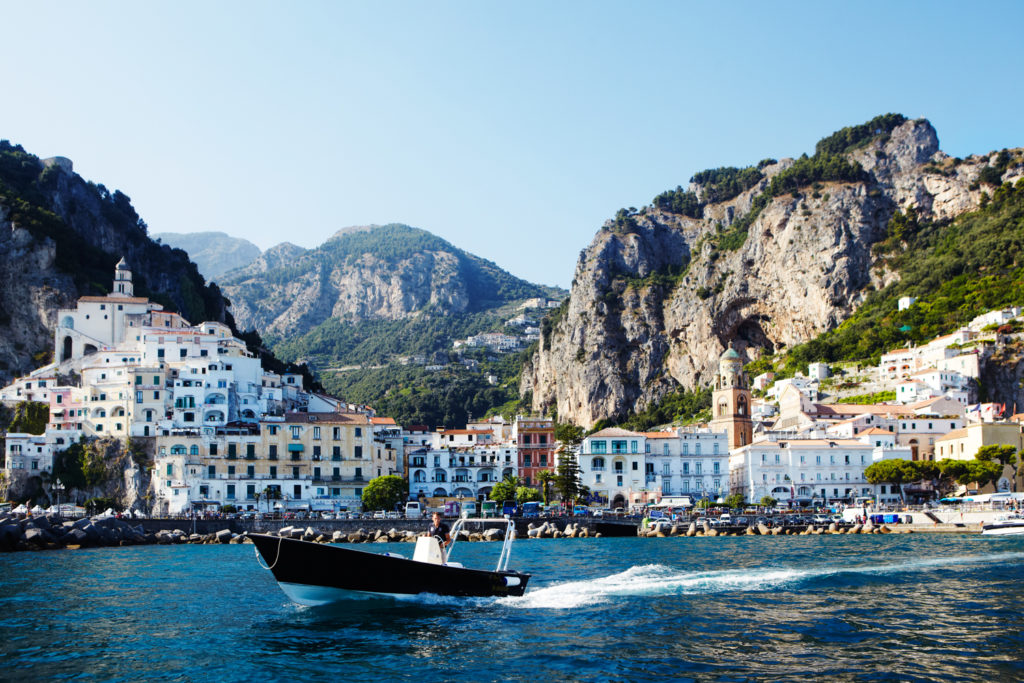 Amalfi is the main town of this beautiful region and is often packed full of tourists.As with the other coastal towns in this region, Amalfi is truly stunning and its plethora of multi-coloured houses and shops are wonderful to behold.Amalfi is actually larger than most settlements here and due to this fact it has its own cathedral.
This cathedral is a major attraction and the Piazza del Duomo is one of the main places to visit in Amalfi.
Positano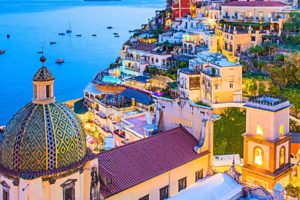 Positano is often considered to be one of the most picturesque towns on the Amalfi coast and it is easy to see why when you look at the beautiful coloured houses that lie the mountainside.This town is located on the southern arm of the Amalfi coast and is accessible by bus.This town is best viewed from the sea – if you can, take a boat out and try to take in the whole of Positano from the waters – the panorama of the houses and mountains is sublime.
Day 17 (18 April)
Pariano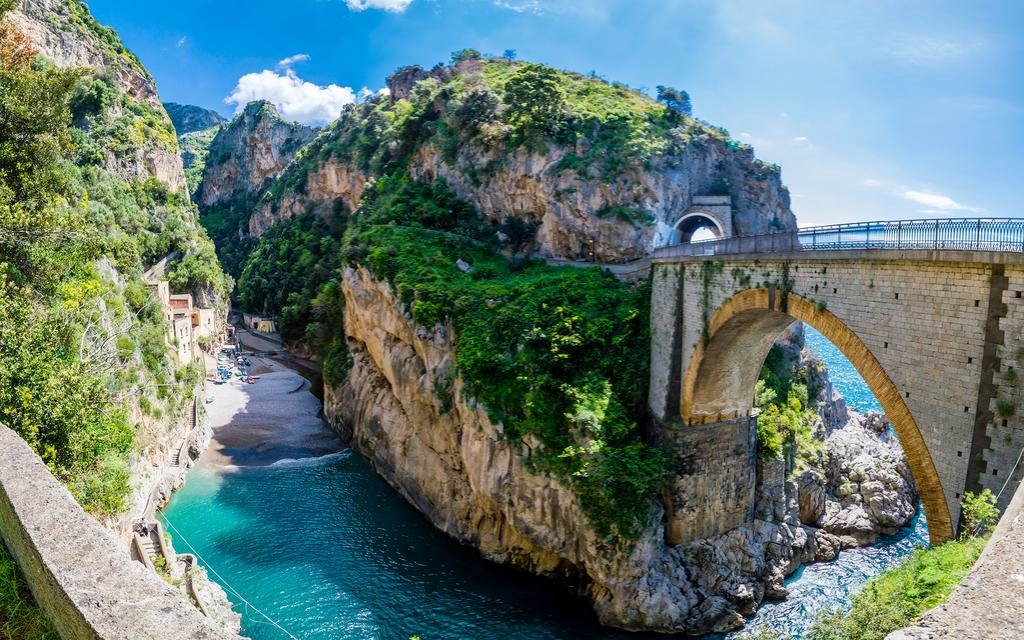 Praiano is located in-between Amalfi and Positano and is a less visited town that allows you to escape from the crowds of the other well-known coastal spots.
This town hugs the mountainside and is a typical Amalfi scene – the houses are staggered on the Cliffside and the road leading through Praiano winds back and forth until reaching the small harbour.
The views from the enchanting town are absolutely stunning and you can see out to sea for miles.
Sorrento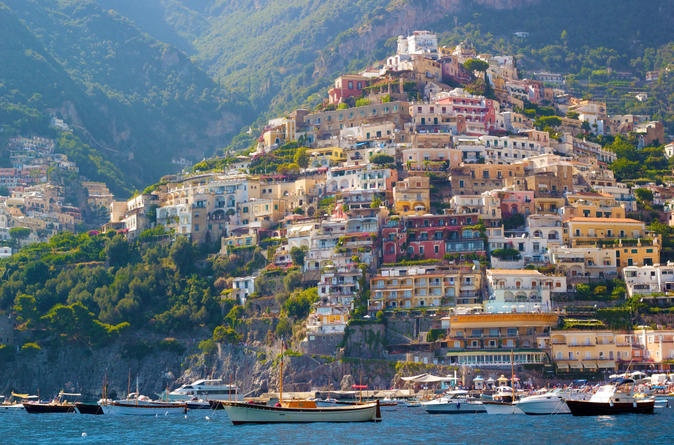 Sorrento is a town on the northern arm of the Amalfi Coast and is renowned for its beautiful scenery and its range of gorgeous buildings and coastal walks.In terms of economy, Sorrento relies heavily on tourism, but it is also known for its production of Limoncello.The cathedral of Sorrento is a beautiful structure that was first built in the 11th century – this is definitely worth a visit.Furthermore, Sorrento has two gorgeous ports full of fishing and sailing boats and a series of public parks.
Day 18 (19 April)
Ravello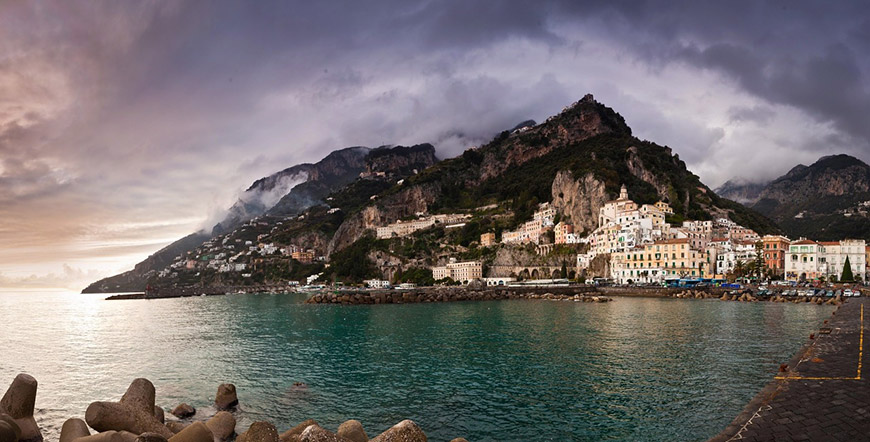 If you want the best views of the Amalfi Coast then you must head to Ravello.This town can be found on the top of the mountains in-between Amalfi and Maiori and is much more relaxed and reserved than the other busy tourist locations.A main attraction of Ravello is the Villa Rufolo – this Roman Villa offers possibly one of the best views available and is a fantastic place to simply relax, enjoy the views and bask in the gorgeous sun.
Mairoi
Maiori and Minori are two neighbouring towns only a short distance from the town of Amalfi.
If you want to relax on a beautiful beach and rejuvenate your mind and soul, Maiori is the best place in Amalfi to visit! The beach is split into two sections and both the left and right hand sections contain beautiful sands that meet with the clear Mediterranean waters.
Day 19  & 20(20 & 21 April)
Cetara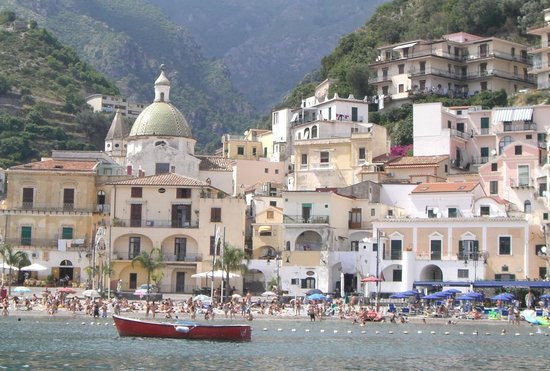 Cetara is one of the most authentic and unspoiled villages on the Amalfi Coast.
This small settlement has not been effected by tourism and retains virtually all of its original charm.
If you want to see what the towns of Amalfi looked like before the area became saturated with tourist attractions then this is the place to visit.
Furthermore, Cetara has the only fishing fleet that still operates in this region and you can watch the fishermen in action in their small brightly coloured boats.
Capri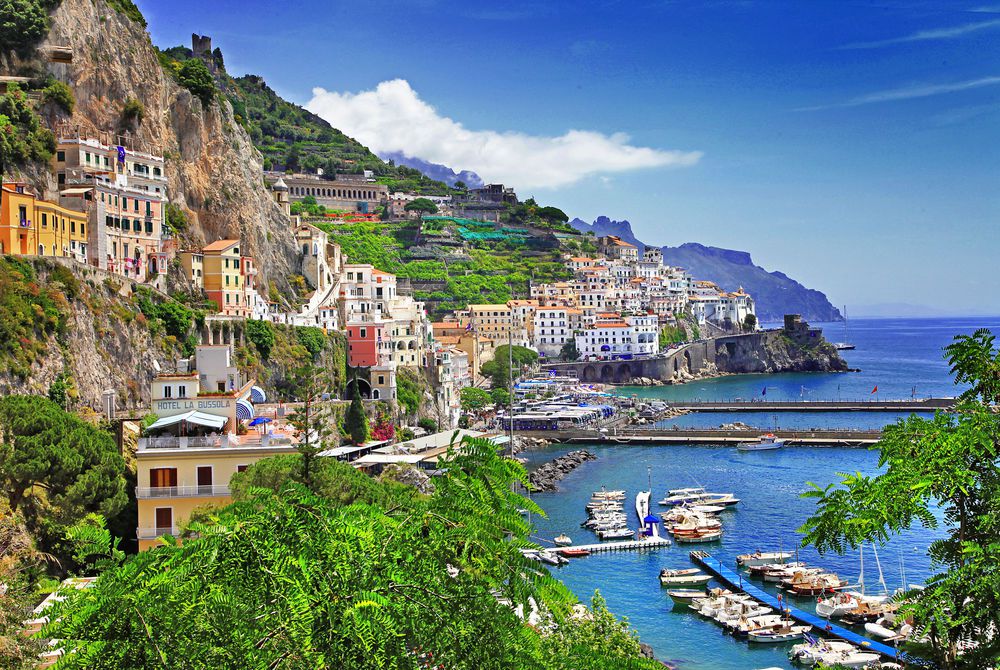 Capri is a truly magical place and one of the most popular destinations on the Amalfi Coast.
This island sits just off of the western edge of the Amalfi Coast and can be reached via regular ferries from several of the coastal towns.
Capri is known for its gorgeous landscapes, its array of beautiful beaches and its superb mountain views.
Consider taking a boat trip from Positano to explore this magical place and ensure you stay through until the evening.
Day 21 (22 April)
MALTA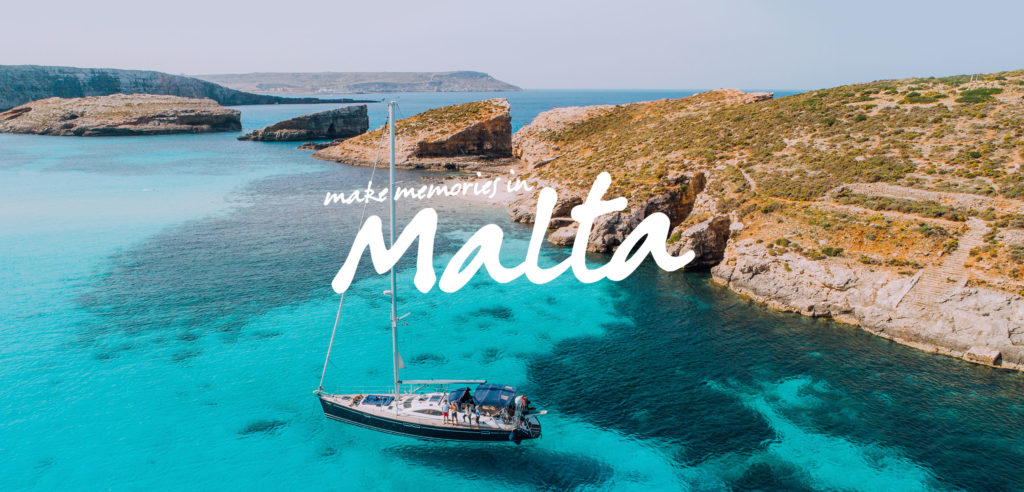 Malta is an archipelago in the central Mediterranean between Sicily and the North African coast. It's a nation known for historic sites related to a succession of rulers including the Romans, Moors, Knights of Saint John, French and British. It has numerous fortresses, megalithic temples and the Ħal Saflieni Hypogeum, a subterranean complex of halls and burial chambers dating to circa 4000 B.C.
Fly to Malta
Comino's Blue Lagoon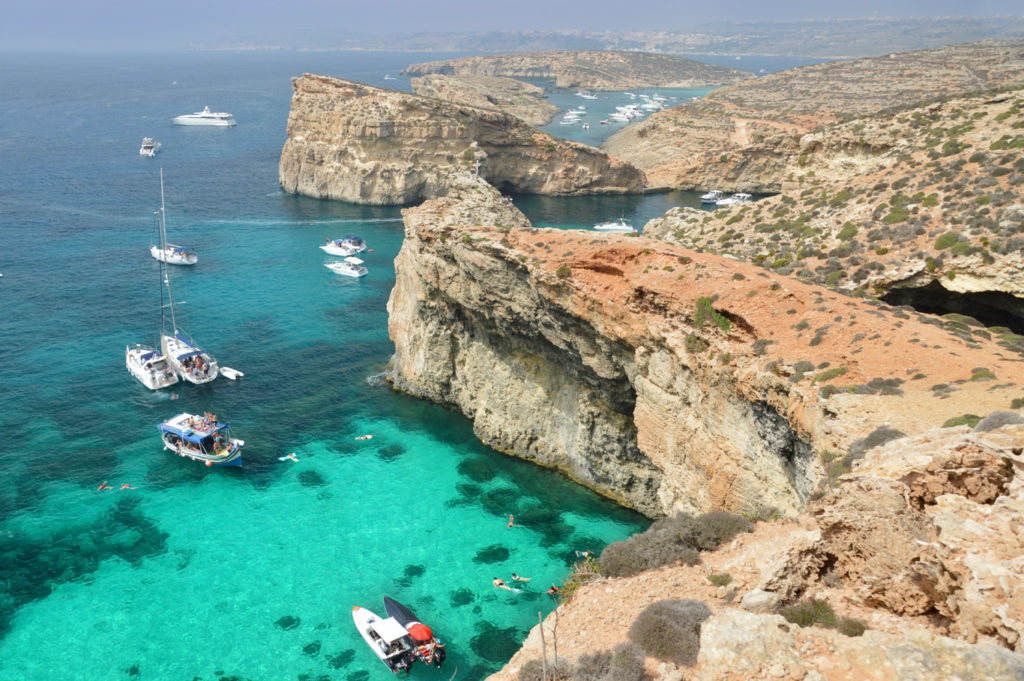 The Blue Lagoon is a large "swimming pool" whose aquamarine colored sea is postcard worthy. This water-lover's paradise can be found on the island of Comino. At under four square kilometers, it is car-free and virtually uninhabited. That fact and the azure waters draw quite a crowd of day-trippers.
Upper Barrakka Gardens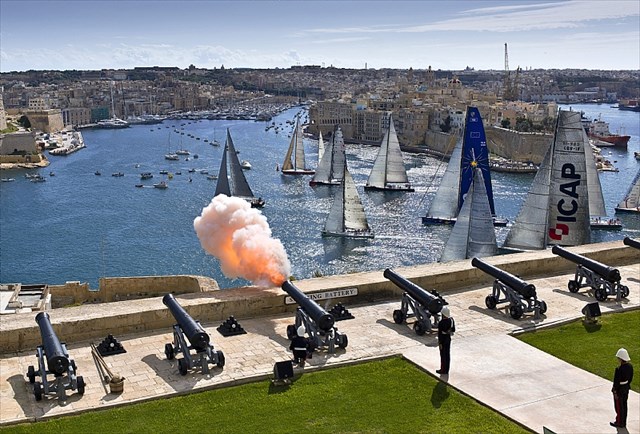 Some of the best things while traveling (and in life) are totally free. This is definitely the case with the Upper Barrakka Gardens in Malta's capital city of Valletta. It offers the public beautifully landscaped grounds to stroll through and a stunning panoramic view of the Grand Harbour.
Built atop a bastion, every day at noon characters dressed in British Artillery uniforms with fire a salute from the canons below.
Three Cities of Cottonera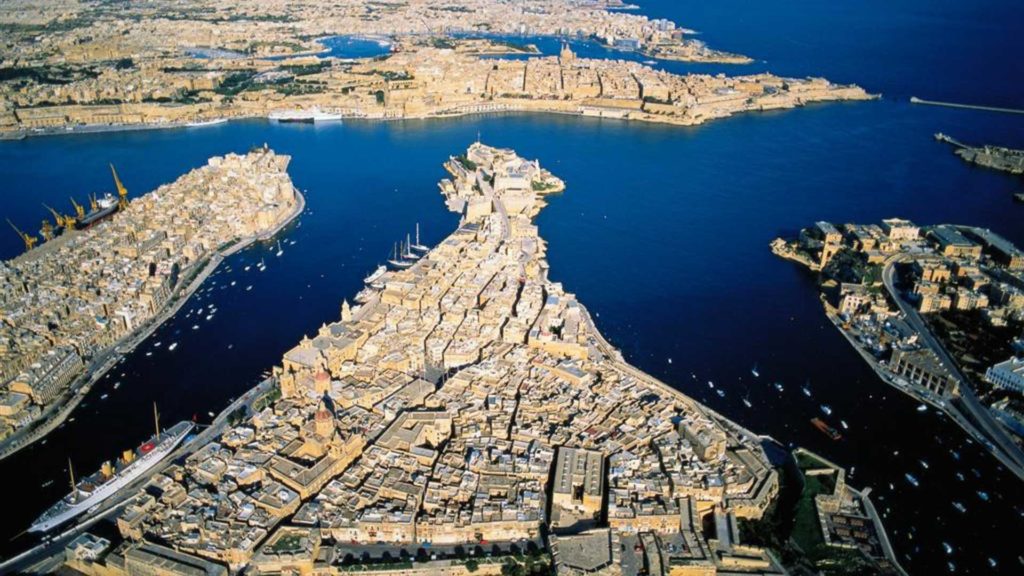 Be transported back in time with a visit to the three fortified cities of Cottonera; Vittoriosa, Senglea and Cospicua. Jutting into the waters of the Grand Harbour, the inlets of these maritime towns have been used since Phoenician times. Today the are filled with swanky yachts and surrounded by picturesque homes (my kind of place!).The most common way to see the Three Cities is to take a sightseeing boat ride, but for a more unique experience try a self-guided tour with the Rolling Geeks. With you at the wheel, their electric carts direct you where to go and give you a history lesson on the way. It make it easy to tour at your own pace, stopping longer at the sites that interest you.
Day 22 (23 April)
Popeye Village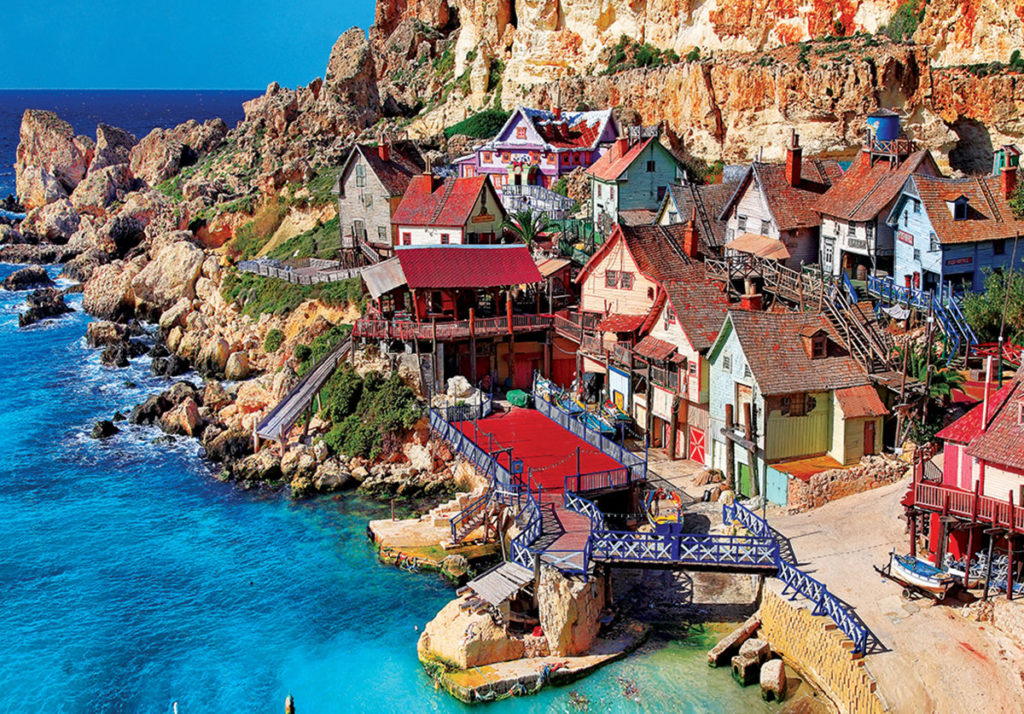 Who doesn't love Popeye? Popeye Village, also known as Sweethaven Village, may look like just some rustic and ramshackle buildings, but it is so much more. The film set of the 1980 musical "Popeye" has come a long way over the years. Today, it is a fun attraction for young kids and the young at heart (me!!).
Visitors are greeted by none-other than Popeye himself and his fun friends who may just let you be a movie star for the day. There are also water trampolines, an indoor jump around, boat rides, sunbathing and wine for the adults . Eat your spinach and head on over.
Silent City of Mdina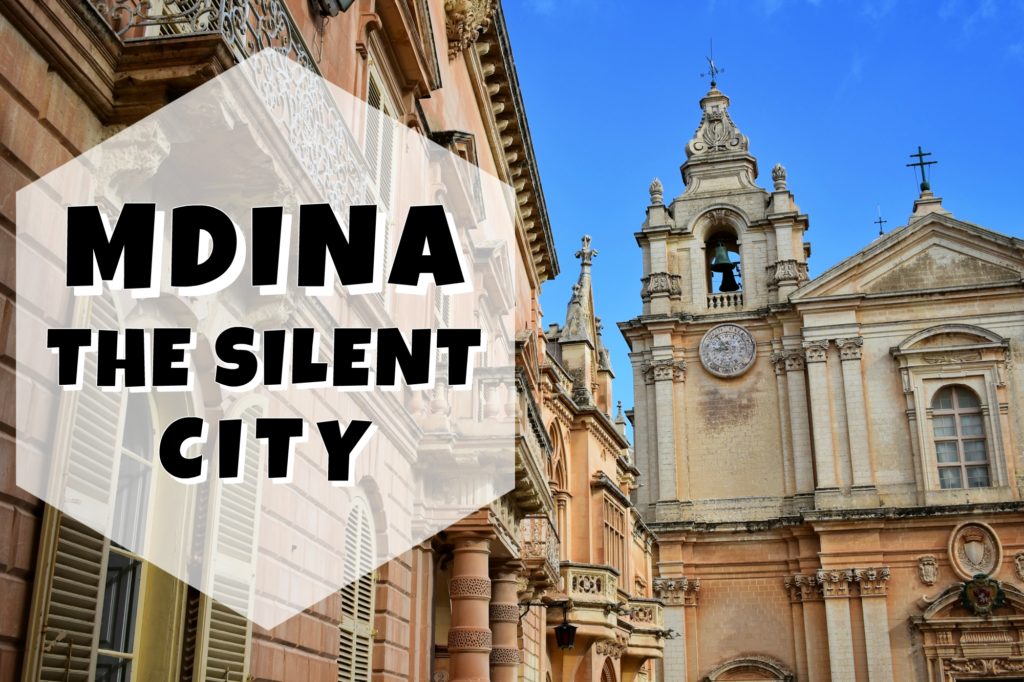 Mdina is the old capital of Malta and referred to as the "Silent City". It's not to hard to understand why. There are limited cars that can enter to immaculate town, mostly owned by the approximately 300 residents. This contributes to the peaceful atmosphere as you stroll through the narrow cobbled streets admiring the shuttered windows and a handful of quaint shops.
For a special evening, dine at The Mdina Restaurant, which specializes in Mediterranean and local cuisine, like the Stuffat Tal-Qarnit, a traditional stew consisting of octopus cooked in red wine, raisins, apples and roasted walnuts.
St. John's Co-Cathedral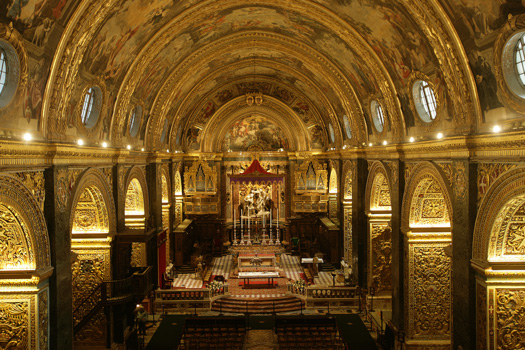 St John's was built by the Knights of Malta between 1573 and 1578, having been commissioned in 1572 by Grand Master Jean de la Cassière as the conventual church of the Order of the Knights Hospitaller of St John, known as the Knights of Malta. The Church was designed by the Maltese military architect Glormu Cassar (Girolamo Cassar) who designed several of the more prominent buildings in Valletta. The church is considered to be one of the finest examples of high Baroque architecture in Europe and one of the world's great cathedrals.
Day 23 (24 April)
Streets of Valletta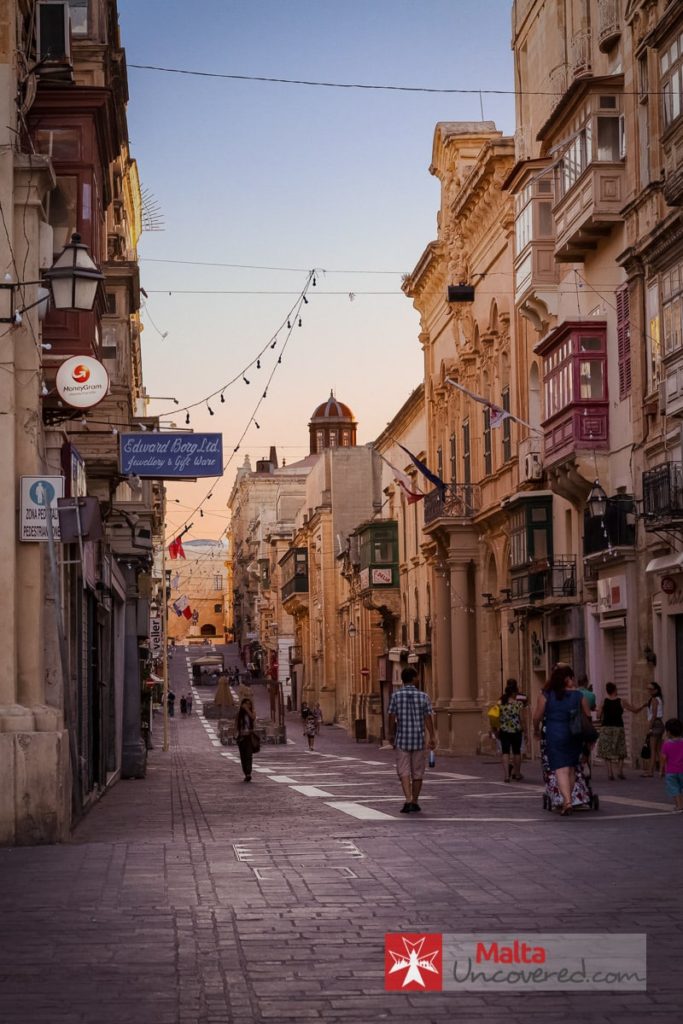 No trip to Malta would be complete without exploring the UNESCO World Heritage streets of Valletta. The capital city is not only home to St. John's Co-Cathedral, but also home to charming narrow streets, trendy restaurants and Upper Barrakka Gardens which boasts a panoramic view of Grand Harbour .
Walk the hilly streets and keep an eye out for the colorful enclosed balconies that date back to the early 17th century.When your feet start to get tired (and they will!), pop into one of the many cafes. Favorite are Trabuxu, Taproom Brasserie, Zero Sei and Guze Bristro.
Ħal-Saflieni Hypogeum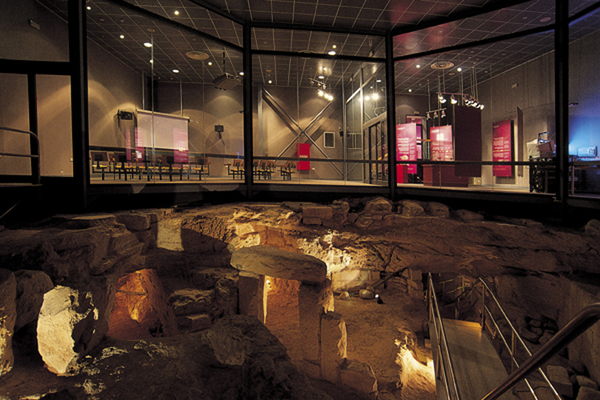 Ħal Saflieni Hypogeum is an UNESCO World Heritage underground burial site that dates back to the Saflieni phase (3300 – 3000 BC).It is believed that over the years around 7,000 people have been buried throughout the chambers.  The fascinating subterranean structure only allows a handful of visitors each day, so make sure to book well in advance.
Drink a Local Ċisk Beer

Day 24 (25 April)
Wine Tasting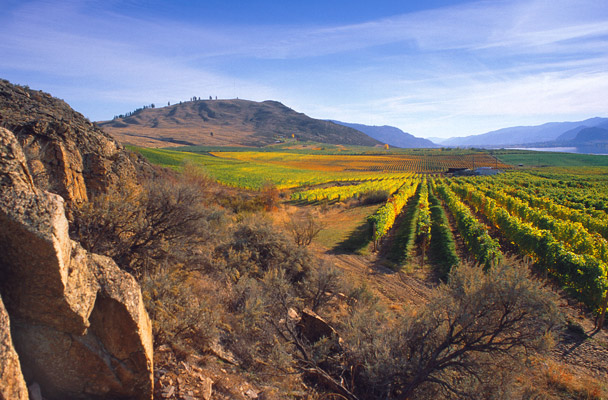 When you first land in Malta, you wouldn't think that it would have a wine growing region. But, it does! And they actually produce some really nice wines. We will go for wine tasting at one of the upper echelon wineries, Meridiana.
You will see the Meridiana vineyards wine listed on almost every restaurant in Malta. Their biggest seller is the Isis Chardonnay, but their Mequart Cabernet/Merlot blend won me over. Book a tour and tasting to find your favorite.
Explore entire day in wine yard or explore city at your own pace.
R O M A N IA

Being one of the most underrated travel destinations in Europe, Romania is full of surprises for those willing to take the time and uncover everything that the country has to offer. Romania is the ideal travel destination for all kinds of tourists, from those interested in active travel (trekking tours, hiking and exploring the Carpathian Mountains) to the ones that are keen on visiting artsy or cultural attractions scattered all around the country. Each region is different, has its own "character" and some of the most interesting landmarks in this part of Europe., notably clifftop Bran Castle, long associated with the Dracula legend. Bucharest, the country's capital, is the site of the gigantic, Communist-era Palatul Parlamentului government building.
We will be doing Romania In & Out, a road trip for 7 days. All the following routes will be done.
Day 25 -01 (26 April – 02 May)
Day 1 
Land in Bucharest
Day 2 (174km)
Poiana Brasov
Day 3 (60km)
Poiana Brasov-Rasnov -Bran – Podu Dambovicioarei
Rasnov Fortess (10km)
Bran Castle (14 km)
Podu Damboviciarei Mountain road (30km)
Day 4 (15km)
Poiana Brasov – Brasov – Prejmer/Viscri -Sinaia
Brasov (15km)
Black church, Old city centre, Strada Sforii (Rope street)
Prejmer or Viscri (14km)
Sinaia(60km)
Peles Castle, Pelison Catle, Orent Express Train station
Day 5 (130km)
Sighisoara
Sighisoara Citadel-Covered staircase0Vlad The Ompaler's birth house (so Dracula birth house)-
Clock tower-Sighisoara-Sibiu (90km)
Day 6 (90km)
The lower won-The upper town-Grand Square-Lesser  Square – The passage  of the stairs
Brukenthal National Museum- Van Gough, Hireoymus Bosch artwork- turns Sfatuli- imposing tower- Bridge of Lies-Brukenthal Palace
Day 7 (280 km)
4 hours drive through the scenic Old Defile
Explore city
Day 8
Fly back to India
DN15 Potoci to Borsec
E578 to Baile Tusnad
DJ113 to Sfanta Ana
DN67C  Transalpina
Package: 255000 p.p till 30th Jan and after that 285000
Includes:
#Stay in hostels & Hotels
#Breakfast (30)
#Airport pick N drop (14)
#Private vehicle for road trips (for few countries only)
#Fuel+Toll tax(for road trips)
#Admin expertise
#Entry charges to monuments (3 per country)
Excludes:
#Flight fare
#Visa charges
#Dinner & Lunch
#Entry to monuments (other then mentioned in includes)
#Entry charges to monuments more then 3 places
FAQ:
Q. How can I connect for future trip updates?
Just click this link and join our Facebook updates for future trips:
CLICK ME
Q. Why 30 days trip? I won't get leaves for 30 days.
Ans. Why not?, TBT always challenged limits of travelers, if its our Iceland road trip or Jordan road trips. We always believe in doing something new so why not 30 days trip.
Q. Can I see pictures from your earlier trips?
Ans. Yes, click on this LINK
Q. Can I join for few countries as I have travelled rest of the countries?
Ans. Yes, you can.
Q. What kind of hotels we will be staying?
Ans. We will be staying best hostels+hotels in the city center, if you need the names of the properties then email us on [email protected]
Thanks
Gaurav Rana
Team TBT
9029099709
www.travelbuddiestalk.com