ICELAND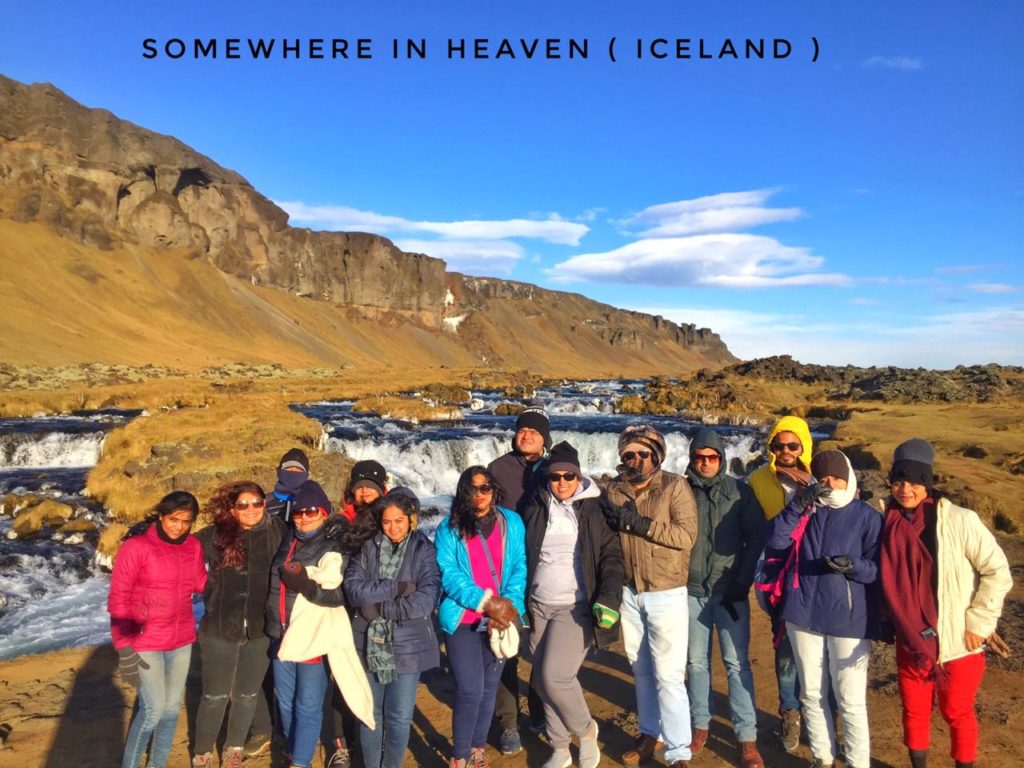 ICELAND
 Fire, Ice & Fairytail
Explore a land of raw, natural supercharged splendor, studded with angry volcanoes, enormous glaciers and temperamental geysers, in the company of an adventurous group of travelers like yourself. Plus you'll eat Icelandic hot dogs, laugh with your new friends in a pub with a Carlsberg in hand.
We will be covering 1800 km of Ring Road in 13D/12N (17-Apr to 29-Apr) and explore each and every spot on the way, be prepared to get amazed.
I have been to Iceland 6 times and have driven 12000+ km in that country and i can assure you that we will see the best of Iceland.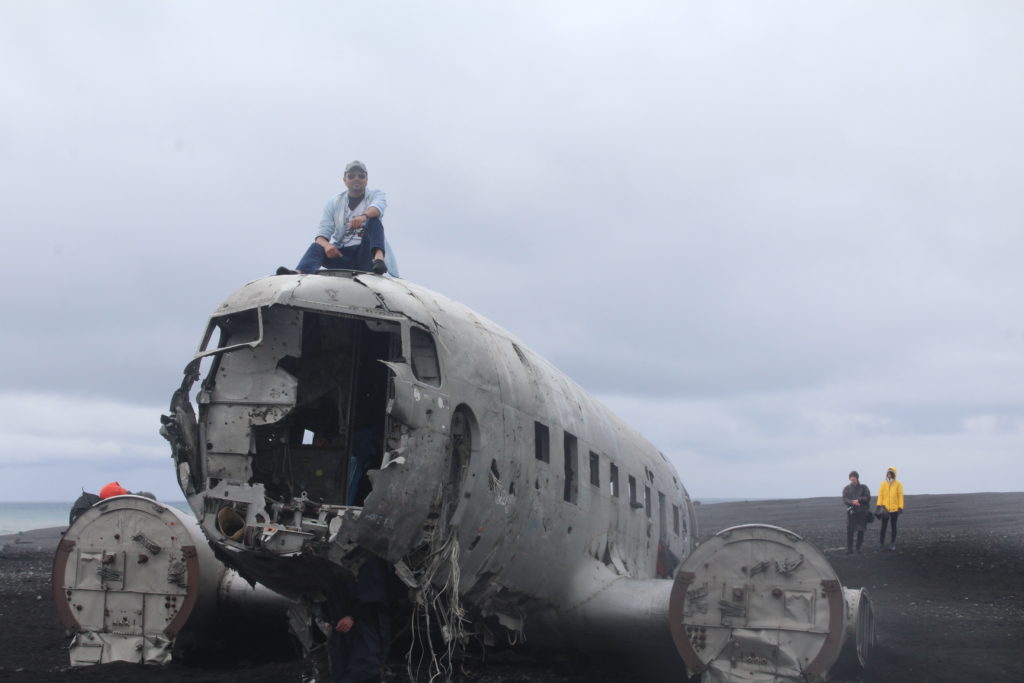 Summary :
Day 1: Keflavik (Blue Lagoon)
Day 2: Reykjavik
Day 3: Vik
Day 4: Vik
Day 5: Hofn
Day 6: Hofn
Day 7: Egilsstaðir
Day 8: Egilsstaðir
Day 9: Akureyri
Day 10: Akureyri
Day 11: Mývatn
Day 12:Keflavik
Day 13:Fly back with happy memories
Choose Your

Car

And Make Your Trip More

Adventurous

 
Hummer H3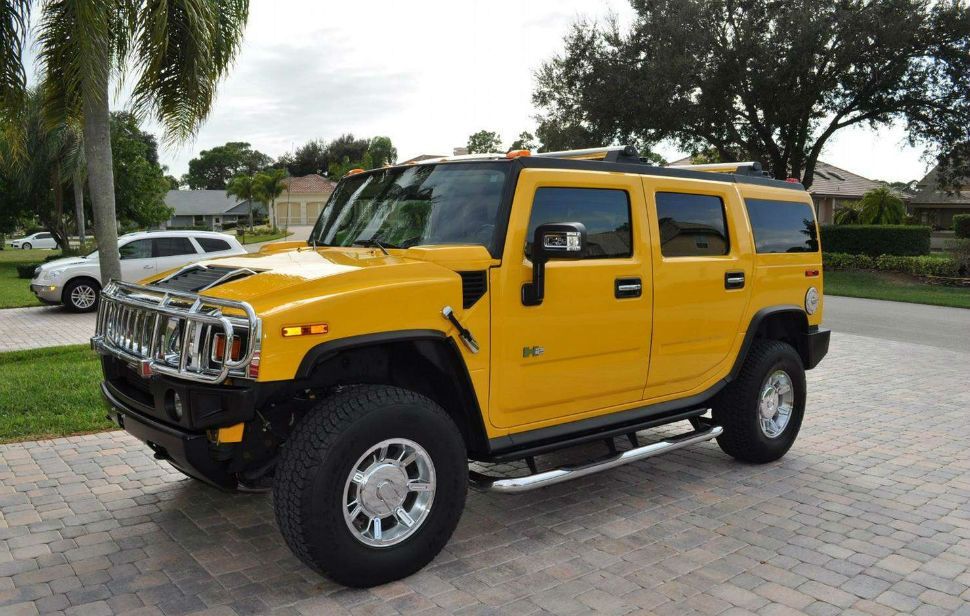 Land Rover Super Defender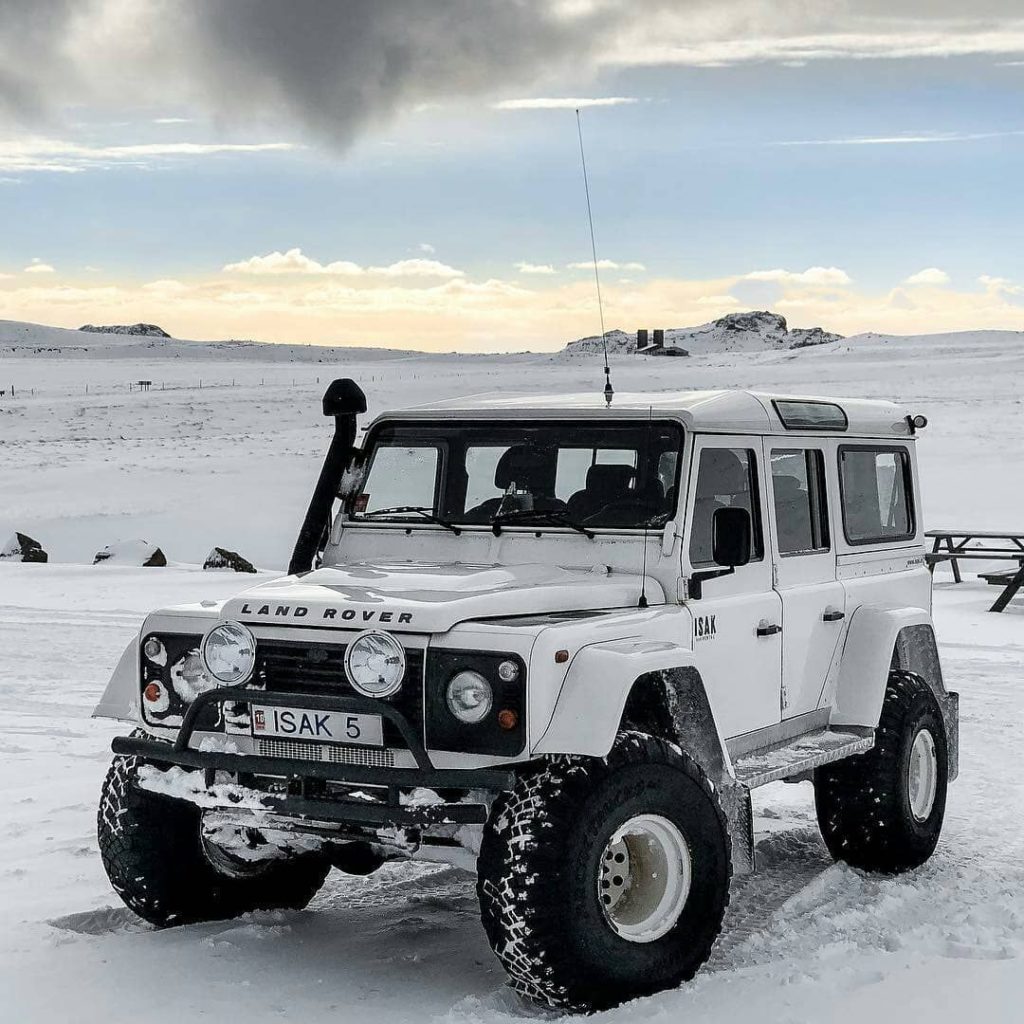 Jimny Suzuki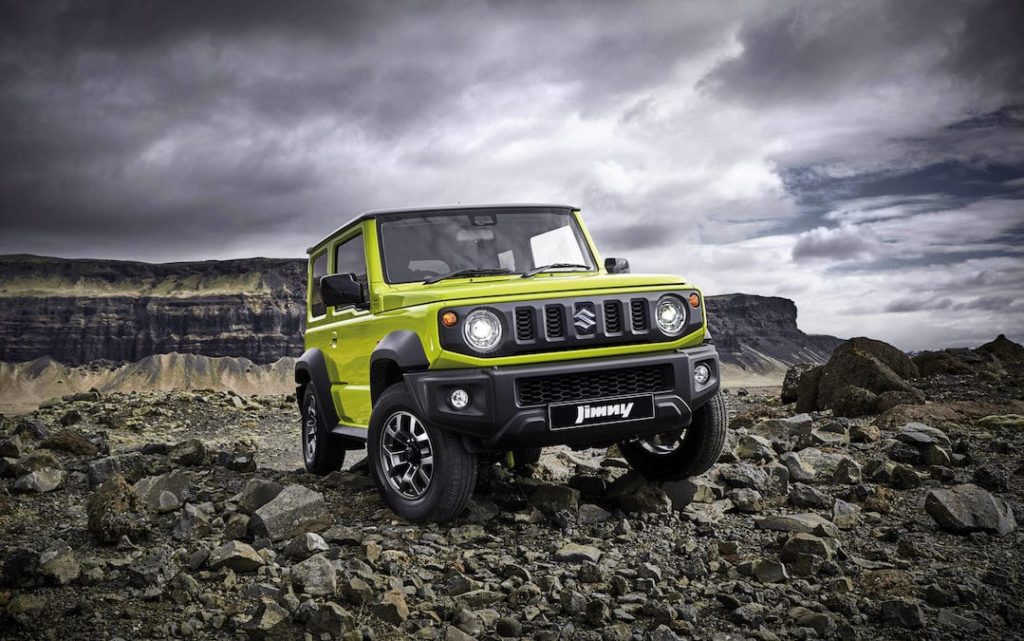 Renault Duster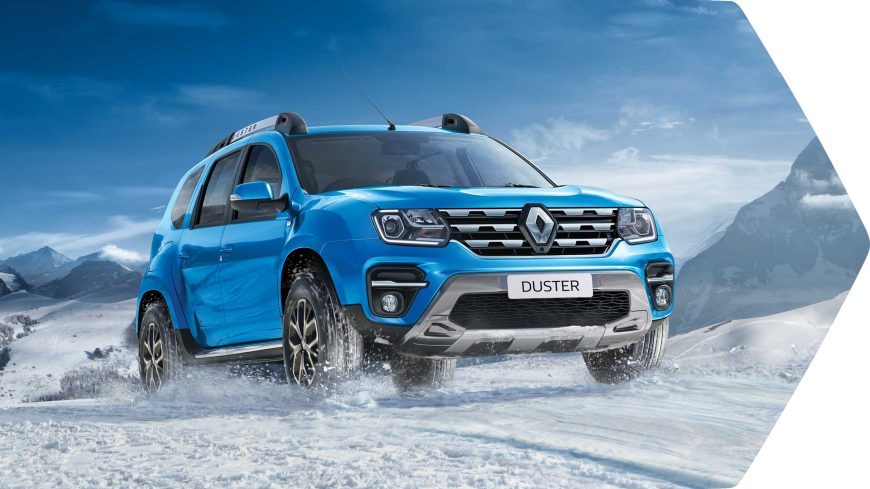 Day 1 :
Reach Iceland(before 1:00 pm) and start our road trip with the blue lagoon.
Blue Lagoon spa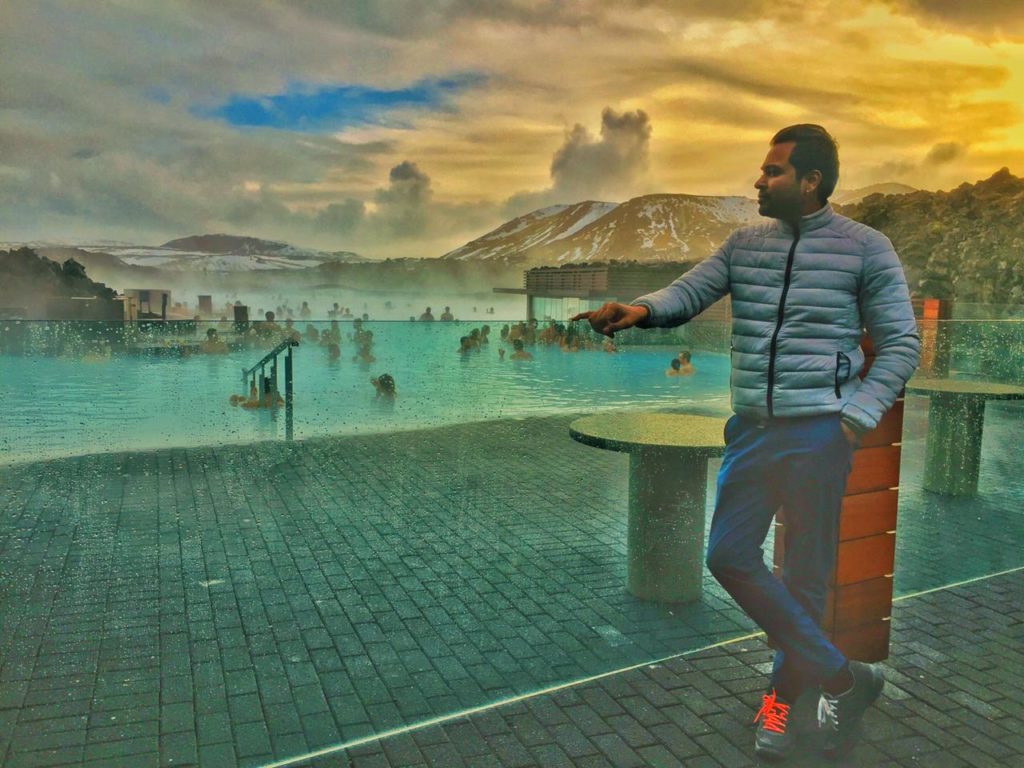 A visit to The Blue Lagoon is almost mandatory. It's the best way to relax after a holiday filled with activities. Soak in the milky blue waters, order a drink from the bar or even treat yourself to a massage!
Gullfoss: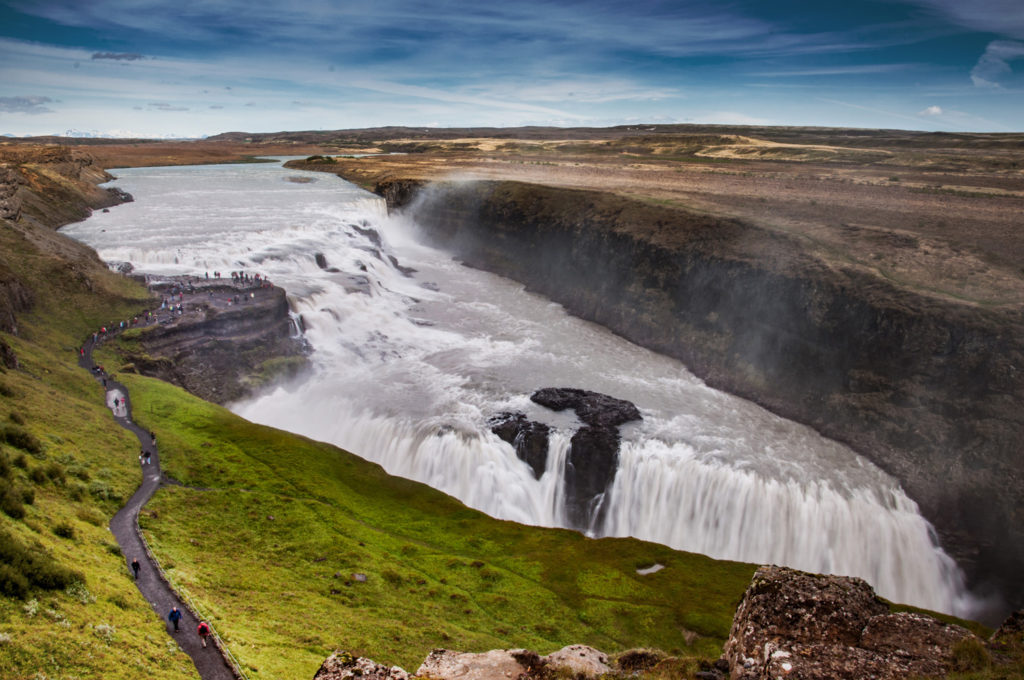 The Golden Circle tour is probably the most popular and accessible tour for travellers to Reykjavik and Iceland. There are three stops in the Golden Circle tour: the Gullfoss waterfall, the Gullfoss Geysir, and the Thingvellir National park. The Gullfoss is an excellent and magnificent attraction.
Day 2 & 3
Geysir: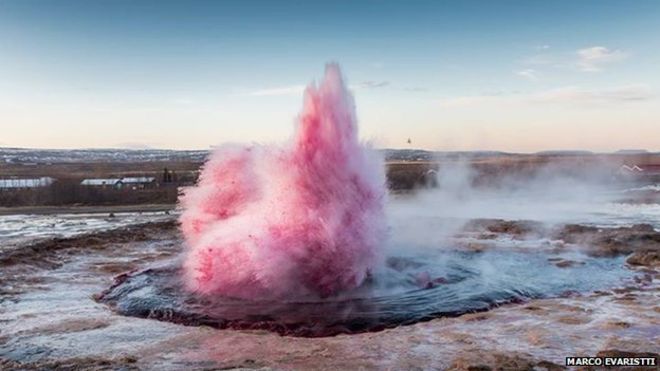 The Geysir field is situated at the northern edge of the southern lowlands, at an altitude of 105-120 m above sea level. Until recently, the area was called Hverasandar. The hot springs are located to the east of a little mountain called Laugafell. The geothermal field in Haukadalur lies on the outskirts of the neo volcanic zone from which it is drifting, and is therefore gradually becoming a low-temperature field. Magma may have forced its way out of the neovolcanic zone along one or more fissures, forming intrusions. This would explain the sustained geothermal activity. There is no evidence of recent (holocene) volcanic in this area and the bedrock appears to have been formed sub-glacially towards the end of the glacial period.
Sólheimasandur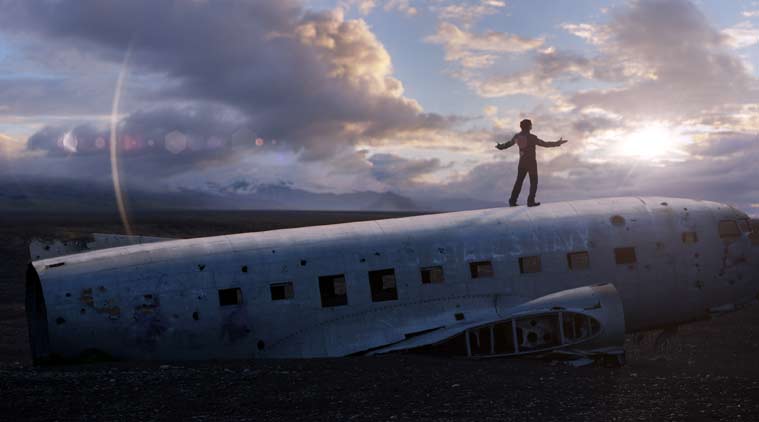 It's one of Iceland's most iconic & haunting photography locations. On Saturday Nov 24, 1973 a United States Navy Douglas Super DC-3 airplane was forced to land on Sólheimasandur's black sand beach in the south of Iceland after experiencing some severe icing.
Luckily all crew members survived the crash, but the aeroplane's fuselage was abandoned. Now it's become a photography dream location.
Puffins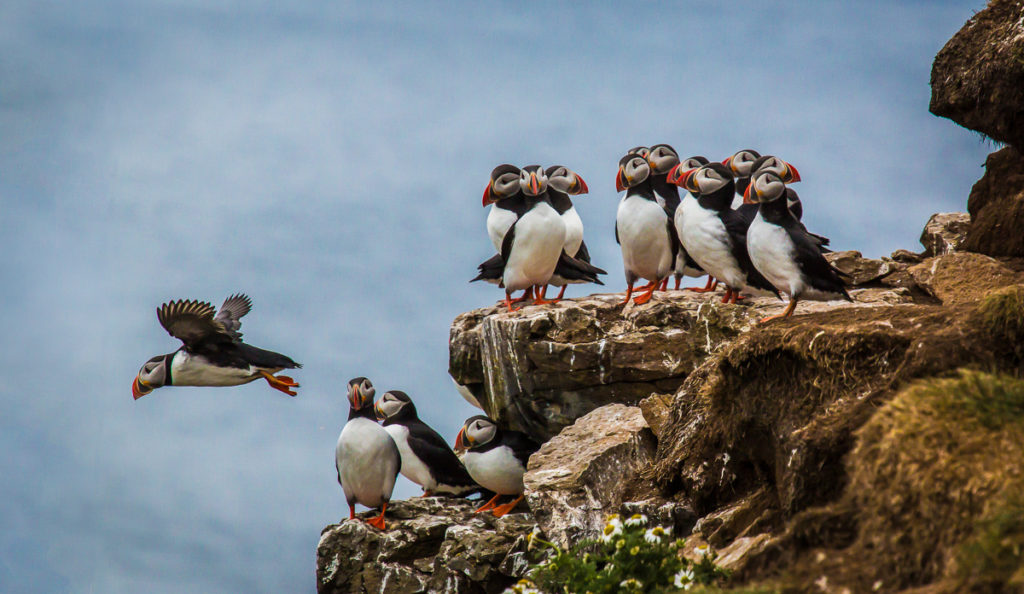 Puffins are any of three small species of alcids (auks) in the bird genus Fratercula with a brightly coloured beak during the breeding season. These are pelagic seabirds that feed primarily by diving in the water. They breed in large colonies on coastal cliffs or offshore islands, nesting in crevices among rocks or in burrows in the soil. Two species, the tufted puffin and horned puffin, are found in the North Pacific Ocean, while the Atlantic puffin is found in the North Atlantic Ocean/Iceland.iceland tours,reykjavik iceland,  iceland travel, Wow air,best iceland tours,our package to iceland,iceland,  blue lagoon iceland hotel,  iceland itinerary 5 days
Day 4 & 5 
Silfra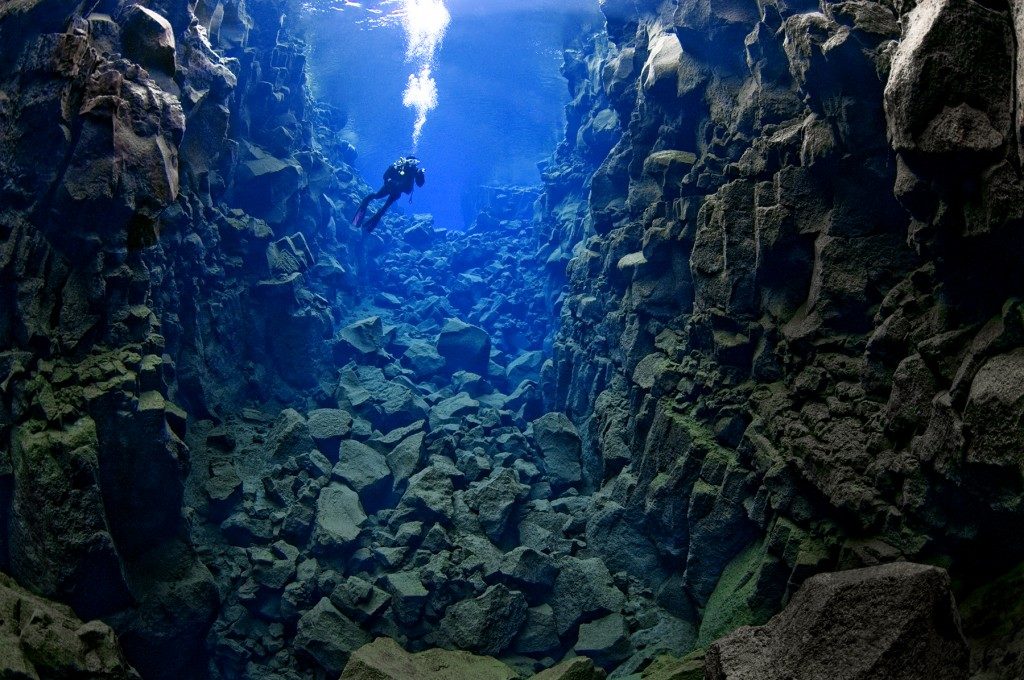 Join this wetsuit snorkelling tour in Silfra fissure at the UNESCO World Heritage Site, Thingvellir National Park. It's an out of this world adventure inside a hidden natural wonder, where the 100 m (almost 330 ft) underwater visibility and bright colours make for an unbelievable afternoon.
Hveragerði: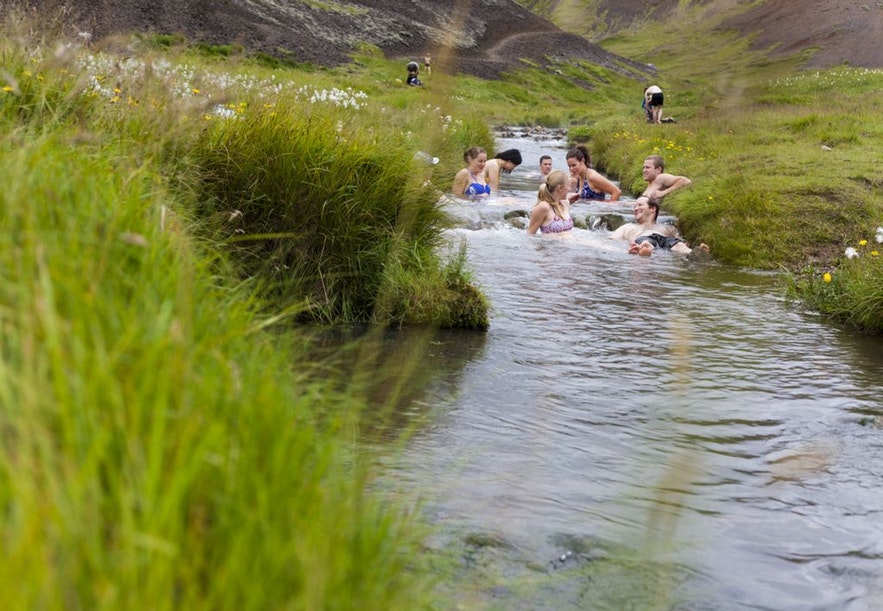 A cute little town filled with geothermal activity and the starting point for a hike to Reykjadalur, where you can bathe in a hot river.
Seljalandsfoss: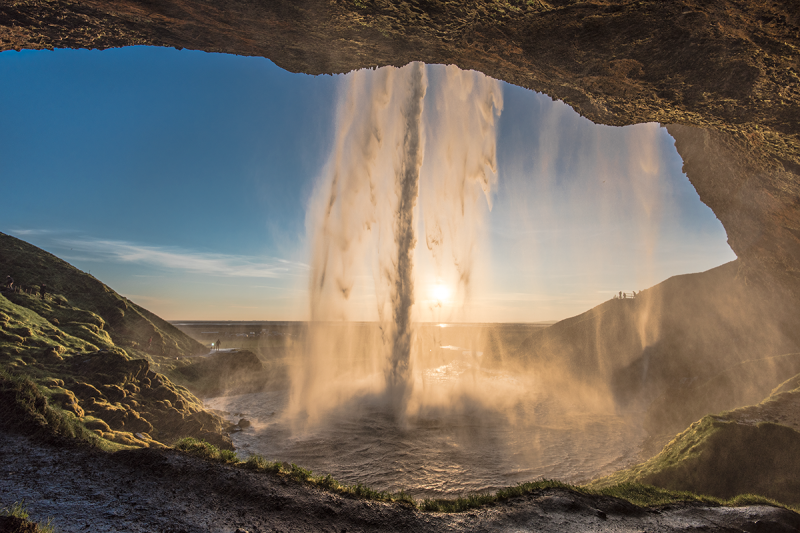 A beautiful waterfall that you can see from the ring road but is actually a 100 metres off the ring road. It's possible to walk around the waterfall as there is a big cave behind it. One of Iceland's most popular attractions! From Reykjavík it takes about 2 hours to drive to Seljalandsfoss (without stops).
Dyrhólaey:
(visible from the ring road but to get there it's a tiny little drive off the ring road): Cliffs by the sea with a lighthouse on top and spectacular views from the waves crashing on black sandy beaches, over green fields up to the glaciers in the distance. Spectacular birdlife and home to thousands of puffins!
Vík: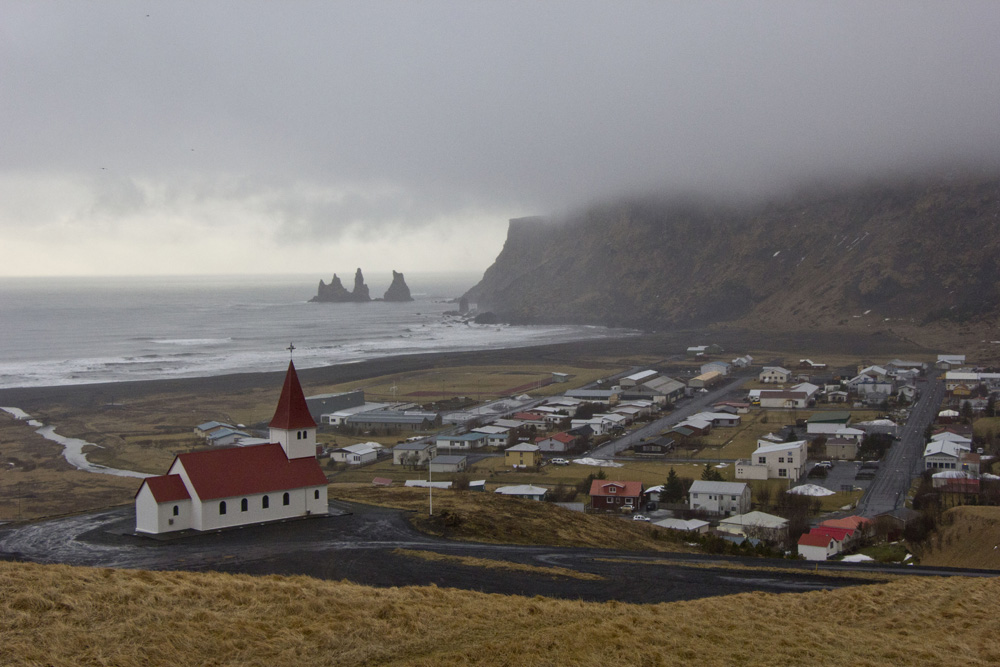 A quaint little town with a view towards Reynisdrangar, by one of the prettiest black beaches in Iceland. This is the last town in the south until you reach Kirkjubæjarklaustur, an hour drive away, so stack up on gas!
Day 6 & 7
Kirkjubæjarklaustur:
A very tiny little town, with about 150 inhabitants, named after a convent that stood there in Catholic times. The town has a great camping site and romantic hiking paths and is a good base to explore the wonderful nature surrounding it. For example go on a little walk to Kirkjugólf or venture a little further by car off the ringroad towards Fjaðrárgljúfur, a gorgeous canyon that's perfect to explore on foot. From Reykjavík it's a 3,5 hour drive to Kirkjubæjarklaustur if you are going straight (perhaps longer depending on road conditions, weather and of course how often you stop your car to take pictures!).
Skaftafell: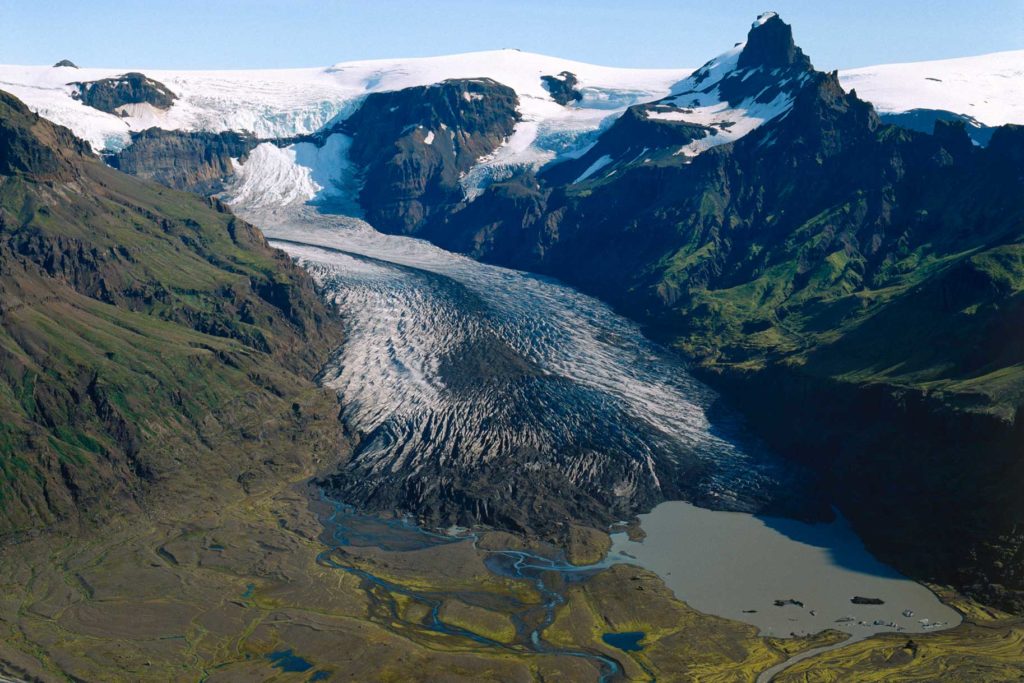 Formerly a national park on its own by the roots of Vatnajökull but now a part of the Vatnajökull national park. This area is surprisingly green and lush even though it's right next to a glacier! You can for example go on a short hike to the waterfall Svartifoss (Black waterfall) that's surrounded by dark basalt columns that lend the waterfall its name. Skaftafell is another hour's drive from Kirkjubæjarklaustur, or about 4,5 hours away from Reykjavík (not including stops!).
Jökulsárlón
A big glacial lagoon, one of Iceland's most visited tourist attraction. Big blocks of ice break from the glacier and float around in this lagoon until they make their way out to sea. The coastline is dotted with big chunks of ice, and sometimes you see seals playing in the water. If you walk down to the coastline you can see waves playing with big chunks of ice dotted around the black sandy beach. Jökulsárlón is a 45 minute drive from Skaftafell – or around a 5 hour drive from Reykjavík.
Álftafjörður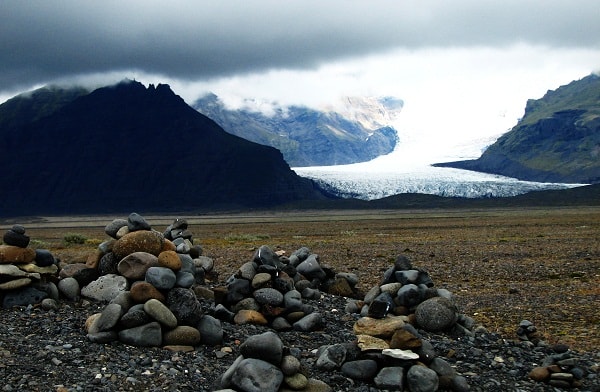 Numerous mountains, fjords and beaches. Álftafjörður (Swan-fjord) is very pretty, especially when flocks of swans gather there. And if you stop in Hvalnes, you can get this view of Eystrahorn mountain:
Reindeer! The East part of Iceland is the only part of the country where you can find wild reindeer, they were originally imported to the country but some of them either escaped or were let loose and now they roam wild in the nature.
Hallormsstaður Forest
The largest forest in Iceland. Iceland has hardly any trees, so seeing a forest is quite unusual in its own right! When you reach Hallormsstaður Forest you've made it halfway around the country, it's about an 8 hour drive from Reykjavík (not including stops), or about a 3 hour drive from Höfn.
Day 8 & 9
Egilsstaðir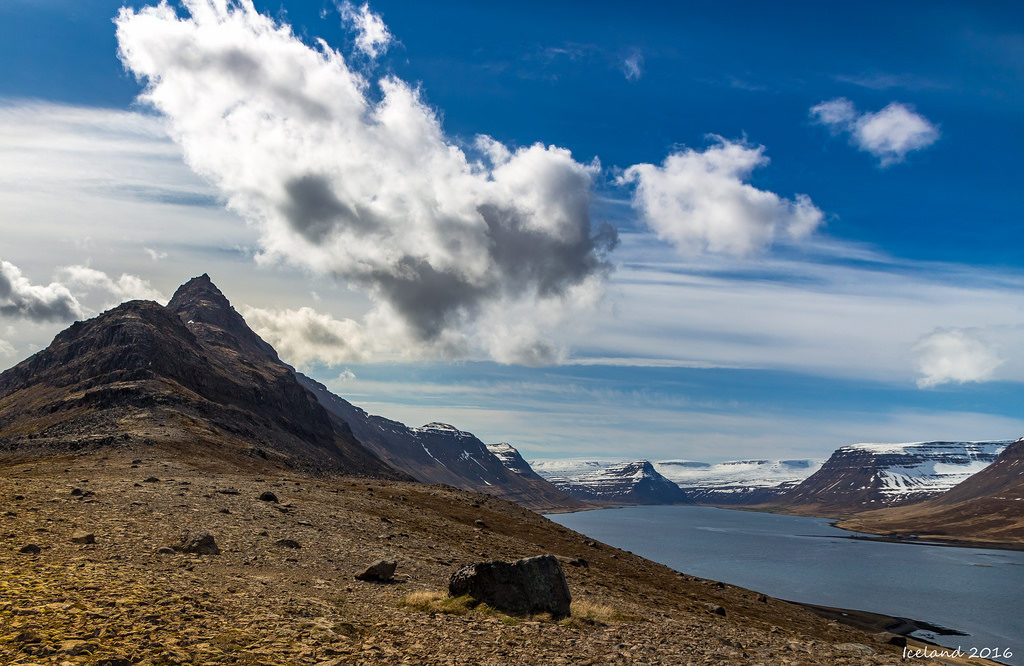 The largest town in the East of Iceland, right next to the forest (a 20 minute drive) and to Lagarfljót river, where rumours are that the Icelandic 'Loch Ness' lives: The Lagarfljot Worm. If you drive a bit further (off the main road) you come to Atlavík – a popular place to camp by the lake. It's also worth driving to Seyðisfjörður from Egilsstaðir, a 25 minute drive one way along road no. 93.
Day 10,11 
Mývatn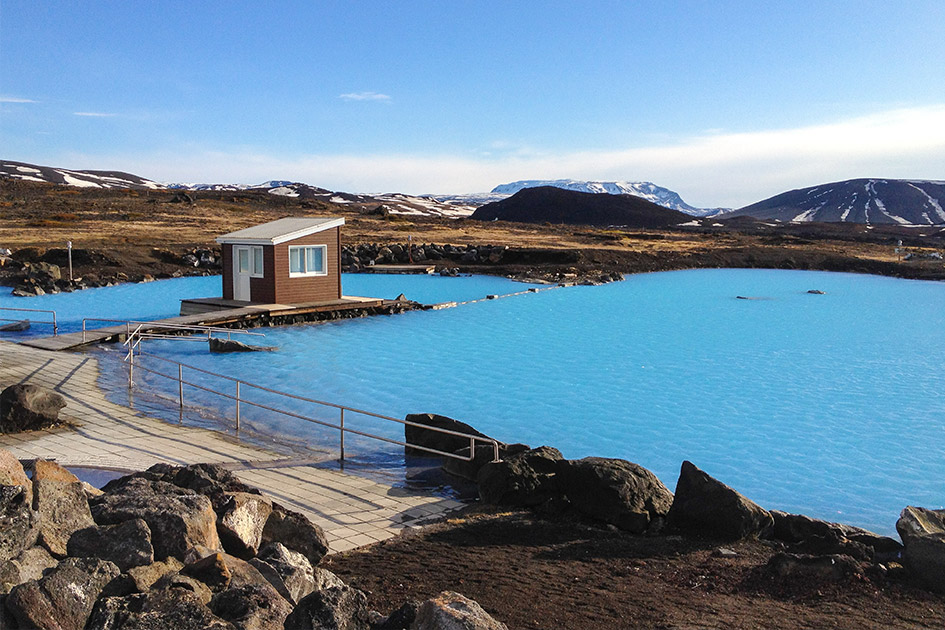 A stunning lake in the north of Iceland with rich vegetation and birdlife and stunning surroundings, filled with hot springs and caves. From Egilsstaðir it's a 2 hour drive to Mývatn – or if you drive the north way round from Reykjavík it's around a 6 hour drive.
Dimmuborgir:
Right next to Mývatn, Dimmuborgir is an area filled with dramatic rock formations and caves and often referred to as a gateway to Hell. Perhaps that's why the Norwegian metal band Dimmuborgir chose this name (the translation is Dark Cities).
Mývatn Nature Baths: The North's answer to the Blue Lagoon, a natural lagoon where guests can bathe.
Akureyri: The capital of the North, this town is situated in a beautiful fjord and has a great swimming pool, a pretty church, good nightlife and the best ski resort in the country, Hlíðarfjall. Akureyri is about an hour's drive from Mývatn, or around 5 hours from Reykjavík.

iceland tours,reykjavik iceland,  iceland travel, Wow air,best iceland tours,our package to iceland,iceland,  blue lagoon iceland hotel,  iceland itinerary 5 days
Dettifoss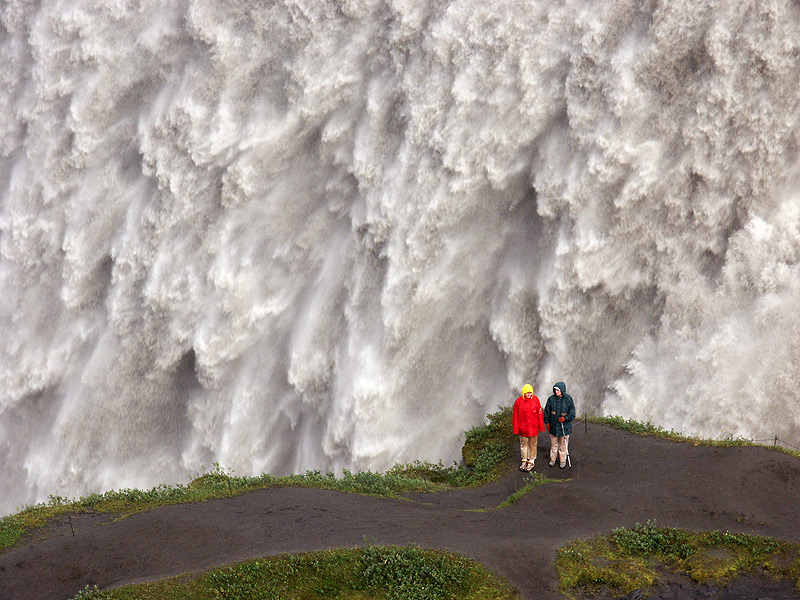 In the northeast of Iceland is Iceland's most powerful waterfall, Dettifoss. Often a location for movie sets, most recently for the opening scene in Prometheus, this thunderous waterfall will leave you in awe
Day 12
Keflavik
Day 13
Flyback
We will end our trip and take a flight back to India
Q.I want to see your last trip pics?
Ans: Follow the link: PICTURES
Q. Can I drive?
Ans: Yes you can drive if you have a valid Indian driving license.
Q. Why this trip is less costly because all the trips for Iceland are starting from 2 lac?
Ans. We believe in passing the benefits to members also, as we are a group of passionate traveller who is running this company and not a business-oriented company.
Q. How will I meet the group if I come?
Ans: We will add you in our WhatsApp group for further communication and if you are coming alone then we will arrange an airport pickup for you by public transport.
Q.Any discount for a group?
Ans: Yes, if you are more then 2 then you will get a group discount of 3000 Rupee per head.
Q.Where can I see T&C of the trips?
Ans: Follow this link: CLICK ME
How to Contact us?
Call us on 9029099709 or E-mail us on [email protected]
 Team
TBT
Mail: [email protected]
9029099709