JAPAN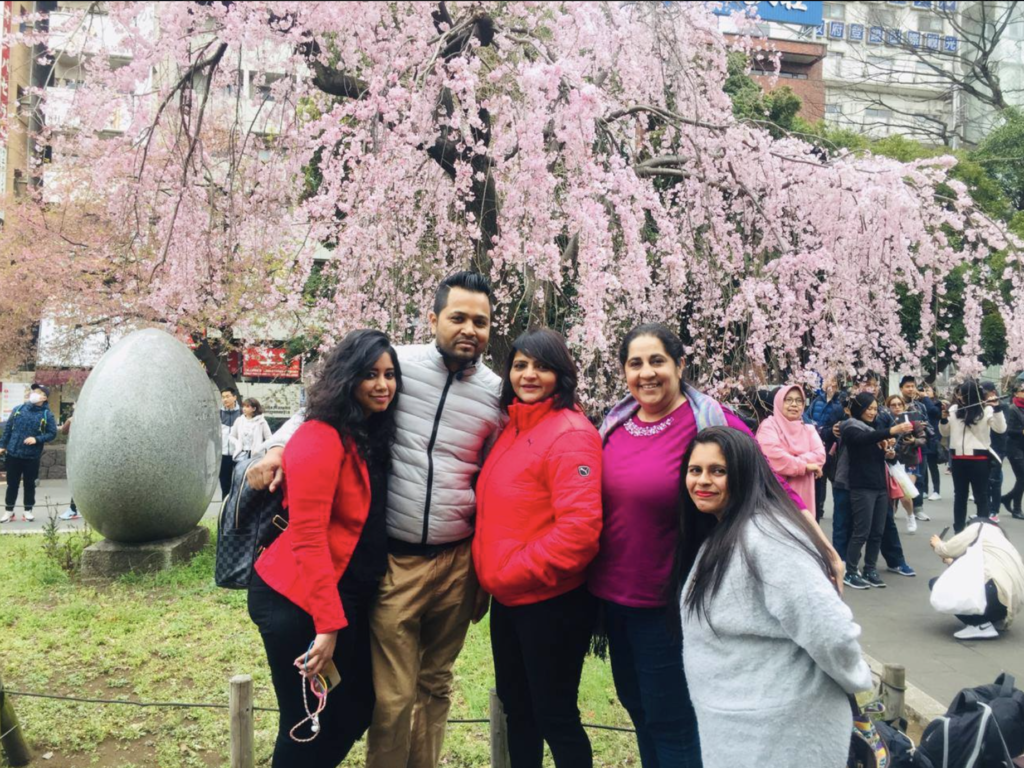 JAPAN IS AN ISLAND NATION IN THE PACIFIC OCEAN WITH DENSE CITIES, IMPERIAL PALACES, MOUNTAINOUS NATIONAL PARKS AND THOUSANDS OF SHRINES AND TEMPLES. SHINKANSEN BULLET TRAINS CONNECT THE MAIN ISLANDS OF KYUSHU (WITH OKINAWA'S SUBTROPICAL BEACHES), HONSHU (HOME TO TOKYO AND HIROSHIMA'S ATOMIC-BOMB MEMORIAL) AND HOKKAIDO (FAMOUS FOR SKIING). TOKYO, THE CAPITAL, IS KNOWN FOR SKYSCRAPERS, SHOPPING AND POP CULTURE. Japan tokyo Japan Package
Dates: 30-Mar-7-Apr
Day 1 Fly India to Tokyo
Day 1 Explore Tokyo
Day 2 Tokyo
Day 3 Mount Fuji
Day 4 Mount Fuji
Day 5 Bullet Train Ride To Kyoto
Day 6 Explore Kyoto
Day 7 Explore Osaka: Bamboo Tree Forest
Day 8 Explore Osaka: Osaka Castle Park
Day 9 Fly from Osaka/Tokyo to India
Day 1:
Tokyo: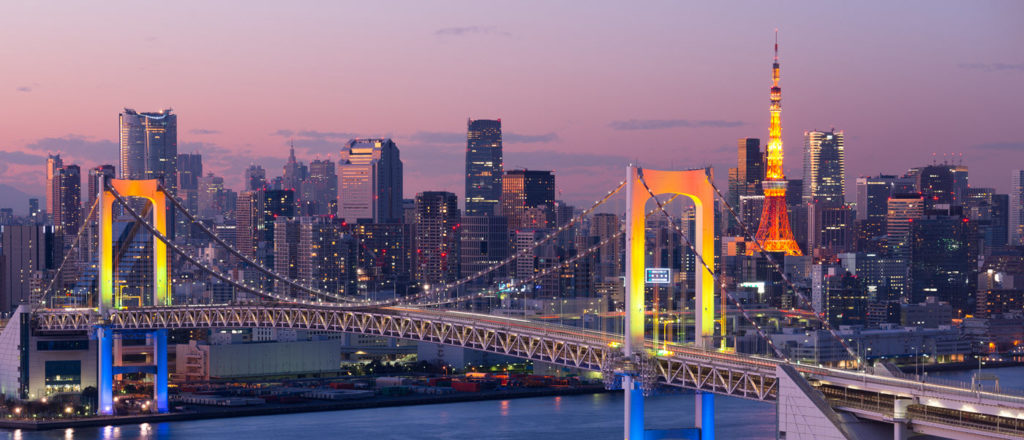 TOKYO, JAPAN'S BUSY CAPITAL, MIXES THE ULTRAMODERN AND THE TRADITIONAL, FROM NEON-LIT SKYSCRAPERS TO HISTORIC TEMPLES. THE OPULENT MEIJI SHINTO SHRINE IS KNOWN FOR ITS TOWERING GATE AND SURROUNDING WOODS. THE IMPERIAL PALACE SITS AMID LARGE PUBLIC GARDENS. THE CITY'S MANY MUSEUMS OFFER EXHIBITS RANGING FROM CLASSICAL ART (IN THE TOKYO NATIONAL MUSEUM) TO A RECONSTRUCTED KABUKI THEATER (IN THE EDO-TOKYO MUSEUM. Japan culture
Edo Castle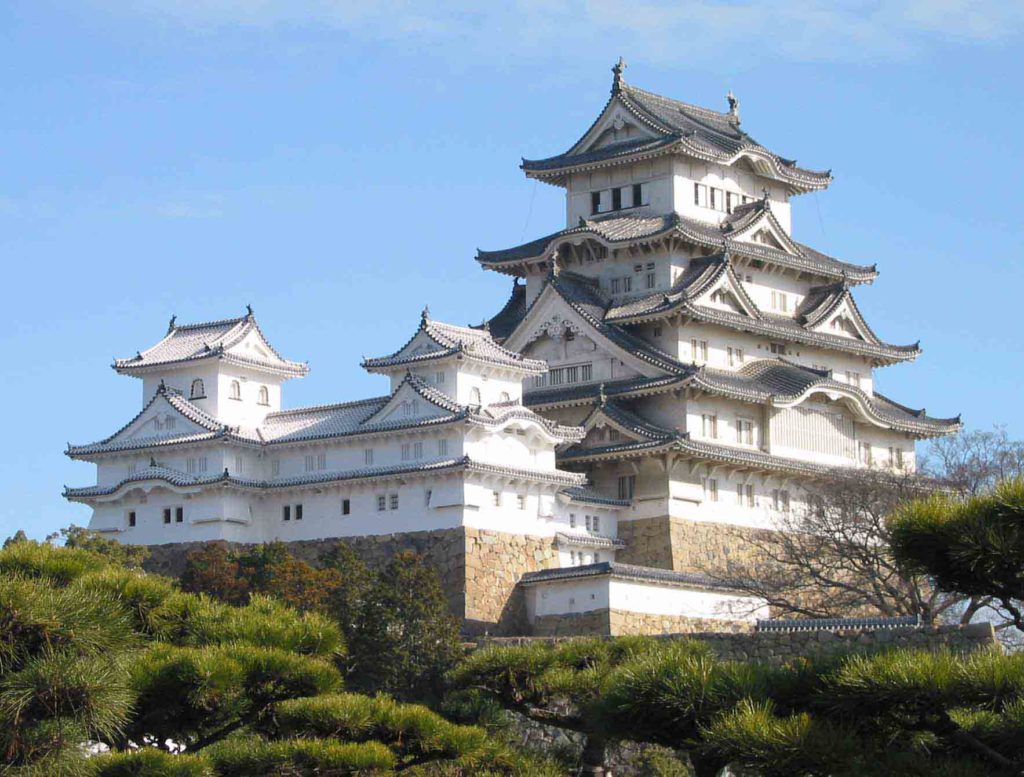 THE PRESENT CITY OF TOKYO IS BUILT AROUND A HEART: THE OLD CASTLE. THIS HEART IS NOTHING BUT AN EMPTY SHELL STILL HARBORING SOME SOUVENIRS DEPICTING THE DAYS OF ITS GLORY.
A CASTLE AND A CITY
TOKUGAWA IEYASU, THE FIRST SHOGUN OF EDO, ORDERED THE CONSTRUCTION OF A HUGE CASTLE IN ITS NEW CAPITAL EDO EARLY 1593. IT WAS COMPLETED IN 1636. WITH A PERIMETER OF 16 KILOMETERS, IT WAS THE LARGEST CASTLE IN THE WORLD. ITS COMPLEX PLANE IS DIVIDED INTO DIFFERENT SECTIONS, SEPARATED BY LONG STAVES OF SEVERAL TENS OF KILOMETERS. EARTHWORKS, INVOLVING 300,000 MEN ENABLED A MOAT TO BE DUG AND FOR THE CASTLE GAIN MORE LAND FROM THE CITY OF EDO TO THE SEA. THE CITY IS WELL BUILT THANKS TO THE CASTLE, AND MANY NEIGHBORHOODS STILL HAVE NAMES EVOKING GATES AND ESPLANADES OF THE CASTLE.THE DIFFERENT SECTIONS OF THE CASTLE WERE REUSED THEREAFTER. IN 1888, THE AREA NISHINOMARU BECAME THE IMPERIAL PALACE WHILE KITANOMARU NOW HOUSES THE GREAT HALL OF BUDOKAN. MARUNOUCHI LATER BECAME THE TOKYO STATION AREA AND A BUSINESS CENTER.
MARKETS OF HARIJUKU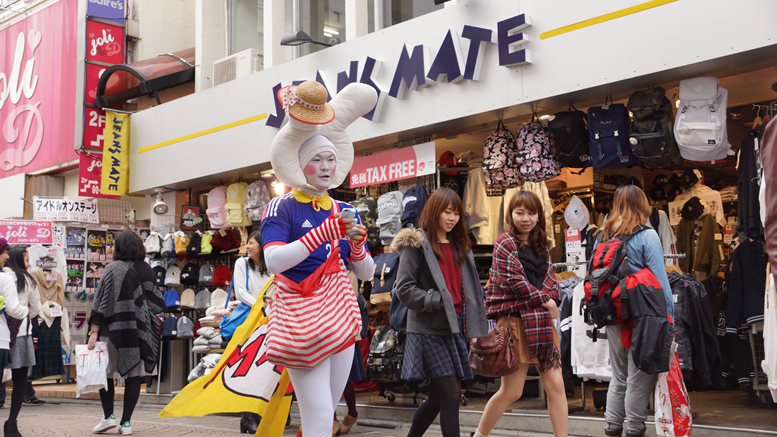 HARAJUKU IS THE HOME OF JAPAN'S MOST WILDLY FASHIONABLE (AND SOMETIMES JUST WILD) BRANDS, AND MANY PEOPLE DEDICATE THEIR WARDROBES TO THE UNIQUE AND PECULIAR STYLES OF THE AREA'S SUBCULTURES. ROAM THROUGH YOYOGI PARK OR WANDER ACROSS HARAJUKU BRIDGE AND BRING YOUR BEST CAMERA, BECAUSE THIS IS ONE OF THE FEW PLACES IN THE WORLD WHERE YOUR PHOTO SUBJECTS WILL GLADLY POSE WITHOUT DEMANDING SPARE CHANGE—YOU JUST NEED TO ASK NICELY. SHASHIN TOTTE MO II DESU KA?
(IS IT OKAY IF I TAKE A PHOTO?) IS A GOOD PHRASE TO MEMORIZE AHEAD OF YOUR DAY OUT.
YOU CAN EXPECT TO SEE GIRLS IN DRESSES THAT RESEMBLE SOMETHING OUT OF 18TH-CENTURY FRANCE, BOYS IN "VISUAL KEI" PUNK-ROCK GLAM, GIRLS AND BOYS COSPLAYING THEIR FAVORITE ANIME CHARACTERS OR DANCING TO 1950S AMERICAN ROCK MUSIC AND PAYING HOMAGE TO THE ICONIC ROCKABILLY LIFESTYLE. SUNDAYS ARE WHEN HARAJUKU'S MAGIC REALLY HAPPENS. BRING A FULL BATTERY AND AN EMPTY SD CARD, AS WELL AS AN OPEN MIND.
WHAT BETTER WAY TO IMMERSE YOURSELF IN JAPAN'S SUBCULTURES THAN BY JOINING IN THE FUN? THERE'S ONLY ONE RULE WHEN DRESSING FOR HARAJUKU: BE CREATIVE AND OPEN-MINDED! MIX AND MATCH YOUR FAVORITE STYLES, GO BOLD, AND DON'T HOLD BACK.
Urban chaos in Shibuya: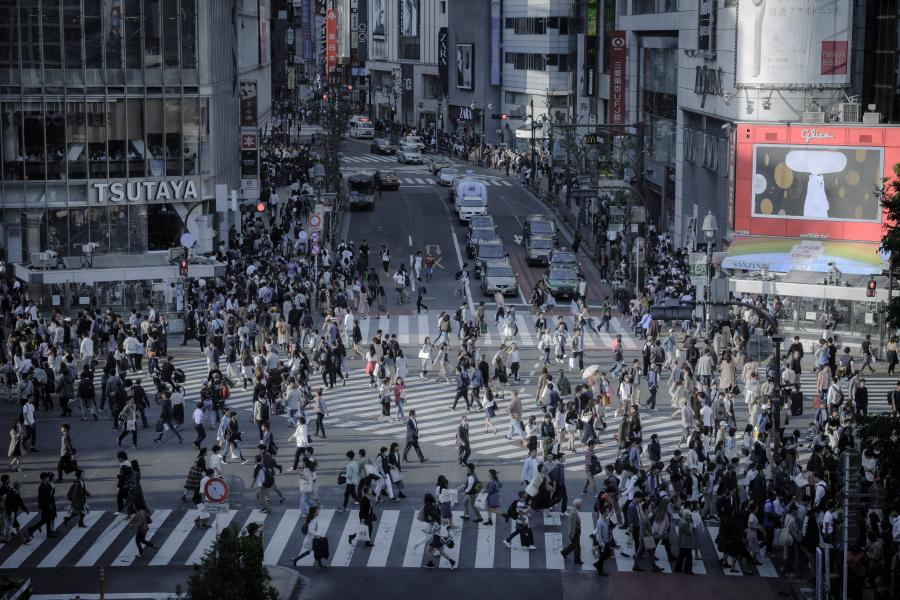 IT WOULD BE A SHAME TO COME TO TOKYO AND NOT TAKE A WALK ACROSS THE FAMOUS INTERSECTION OUTSIDE SHIBUYA STATION. ON SUNNY AFTERNOONS OR CLEAR EVENINGS, THE SURROUNDING AREA IS PACKED WITH SHOPPERS, STUDENTS, YOUNG COUPLES AND COMMUTERS. WHEN THE LIGHTS TURN RED AT THIS BUSY JUNCTION, THEY ALL TURN RED AT THE SAME TIME IN EVERY DIRECTION. TRAFFIC STOPS COMPLETELY AND PEDESTRIANS SURGE INTO THE INTERSECTION FROM ALL SIDES, LIKE MARBLES SPILLING OUT OF A BOX. YOU CAN OBSERVE THIS MOMENT OF ORGANIZED CHAOS FROM THE SECOND-STORY WINDOW OF THE STARBUCKS IN THE TSUTAYA BUILDING ON THE CROSSING'S NORTH SIDE.
AFTER EXPERIENCING THE "SCRAMBLE," FOLLOW THE TRENDY TEENS INTO SHIBUYA 109, A BIG SHINY MALL WITH MORE THAN 100 BOUTIQUES, FOR A LOOK AT THE LATEST IN DISPOSABLE FASHION. OR DUCK BACK INTO SHIBUYA STATION AND DOWN TO THE BUSTLING TOKYU FOOD SHOW FOR AN ELEGANT ARRAY OF GOURMET EATS AND AN EDUCATION IN LOCAL TASTES: GRILLED EEL, FRIED PORK, TINY FISH SALAD, OCTOPUS ON A STICK, SEAFOOD-AND-RICE SEAWEED WRAPS AND MUCH MORE.
SENSOJI TEMPLE: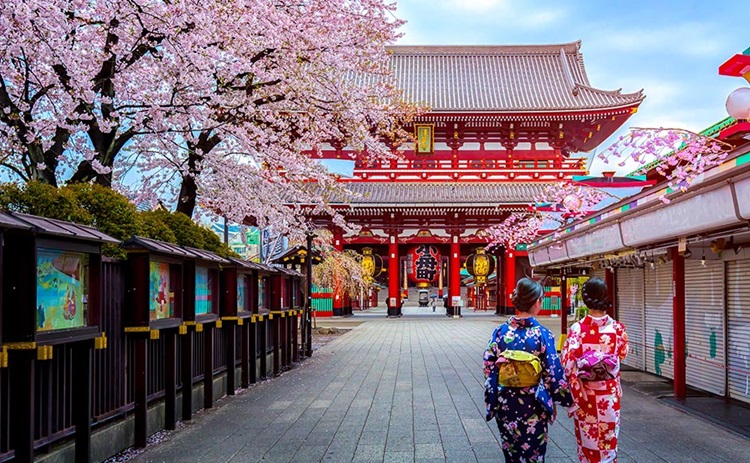 SENSOJI TEMPLE WAS THE REASON THE INSIGNIFICANT VILLAGE ASAKUSA BECAME A TOWN: IEYASU, THE TOKUGAWA SHOGUN WHO CREATED THE GREAT CITY OF EDO AND MADE IT JAPAN'S DE FACTO CAPITAL IN THE EARLY 1600S SAW IN SENSOJI A VERY CONVENIENT SYMBOLISM (ALSO, BEING THE TOUGHEST WARLORD OF HIS TIME, HE NEEDED ALL THE HELP HE COULD GET FROM THE GODS AND BUDDHAS). ACCORDING TO ANCIENT GEOMANCY, POTENTIAL INVADERS COME EITHER FROM THE NORTHEAST OR THE SOUTHWEST, THE FRONT AND REAR "DEMON GATES". SENSOJI TEMPLE WAS THE GUARDIAN OF THE NORTHEAST GATE AND ZOJOJI TEMPLE IN SHIBA, NEAR TOKYO TOWER TOOK CARE OF THE SOUTHWEST; IEYASU MADE THEM BOTH HIS FAMILY TEMPLES.
GINZA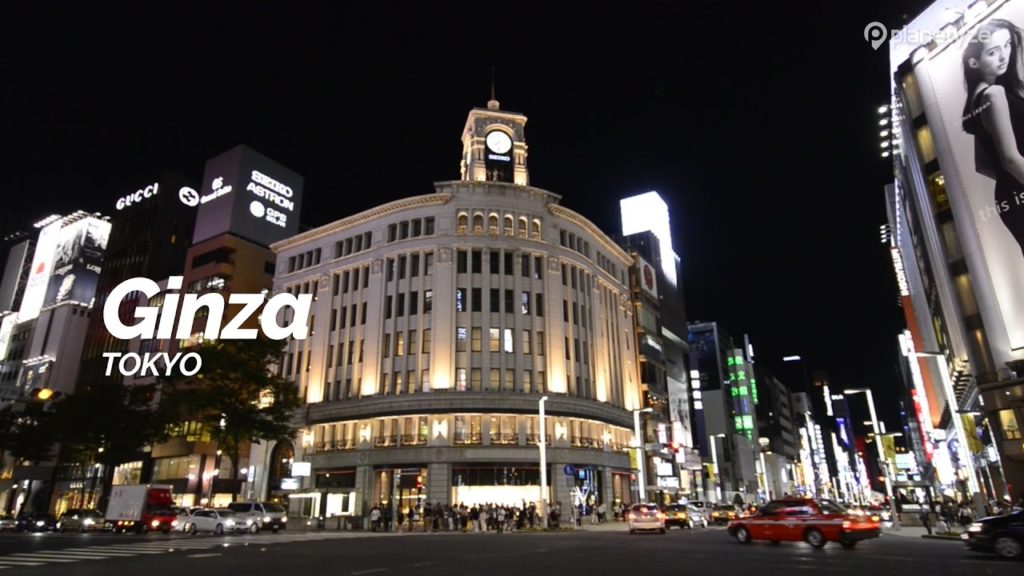 THE GINZA (銀座) IS TOKYO'S MOST FAMOUS UPMARKET SHOPPING, DINING AND ENTERTAINMENT DISTRICT, FEATURING NUMEROUS DEPARTMENT STORES, BOUTIQUES, ART GALLERIES, RESTAURANTS, NIGHT CLUBS AND CAFES.
ONE SQUARE METER OF LAND IN THE DISTRICT'S CENTER IS WORTH OVER TEN MILLION YEN, MAKING IT ONE OF THE MOST EXPENSIVE REAL ESTATE IN JAPAN. IT IS WHERE YOU CAN FIND THE INFAMOUS $10 CUPS OF COFFEE AND WHERE VIRTUALLY EVERY LEADING BRAND NAME IN FASHION AND COSMETICS HAS A PRESENCE.
FROM 1612 TO 1800, TODAY'S GINZA DISTRICT WAS THE SITE OF A SILVER COIN MINT (GINZA MEANS "SILVER MINT" IN JAPANESE), AFTER WHICH THE DISTRICT WAS EVENTUALLY NAMED. THE GINZA EVOLVED AS AN UPMARKET SHOPPING DISTRICT FOLLOWING THE 1923 GREAT KANTO EARTHQUAKE.MOST SHOPS IN THE GINZA DISTRICT ARE OPEN EVERY DAY OF THE WEEK. A VISIT IS MOST PLEASANT ON WEEKEND AFTERNOONS WHEN THE CENTRAL CHUO DORI STREET IS CLOSED TO AUTOMOBILE TRAFFIC AND BECOME A LARGE PEDESTRIAN ZONE. THE ROAD CLOSURE TAKES PLACE FROM 12:00 TO 17:00 (UNTIL 18:00 FROM APRIL THROUGH SEPTEMBER).
YOU CAN EXPLORE MALLS HERE.
UENO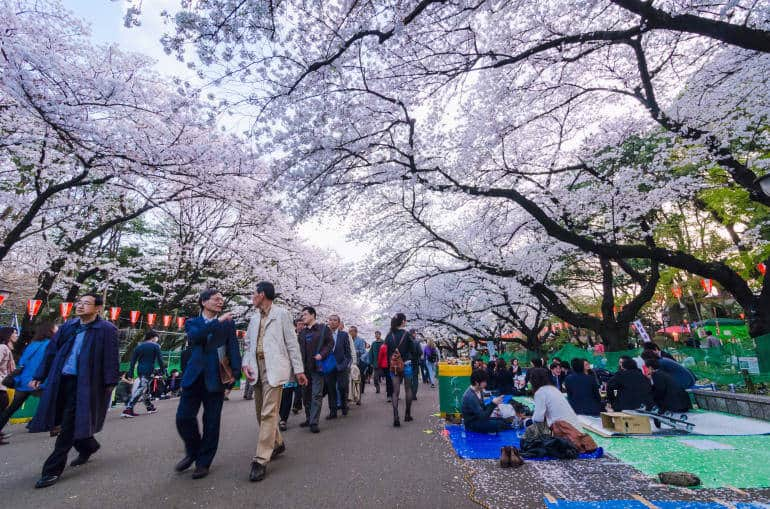 UENO IS KNOWN AS ONE OF TOKYO'S MOST CULTURED AREAS AND IT'S FITTING THAT THERE ARE MANY DELICIOUS PLACES TO ENJOY A GOOD MEAL. YOU WON'T REGRET A VISIT TO ONE OF THE PLACES BELOW SO TAKE A LOOK AND FIND THE RESTAURANT THAT MEETS YOUR TASTE!
Yoshokuya Sandaime Taimeiken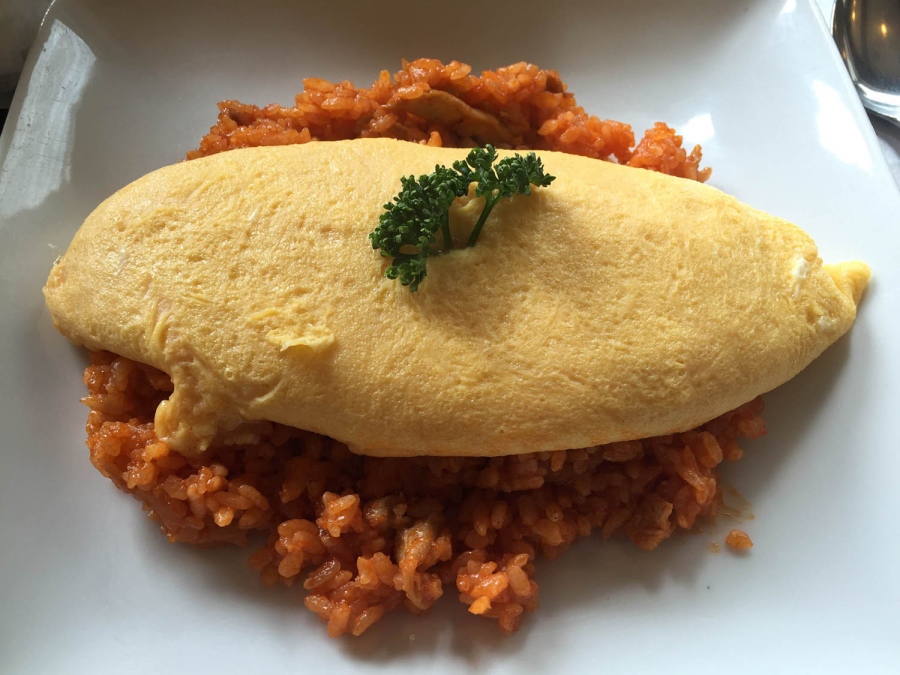 AN ESTABLISHED RESTAURANT WITH A LONG HISTORY OF MEDIA COVERAGE, YOSHOKUYA SANDAIME TAIMEIKEN IS LOCATED INSIDE UENO STATION, MAKING IT EASY TO ACCESS AND STOP BY WHILE YOU'RE ON THE GO. IT IS BEST KNOWN FOR ITS OMURICE (OMELET WITH RICE), A DISH WHOSE PLUMP EGG EXTERIOR HAS A SOFT TEXTURE THAT YOU WILL WANT TO TRY AGAIN AND AGAIN. MANY RESIDENTS IN TOKYO CONSIDER IT TO BE THE PLACE TO HAVE A WESTERN-STYLE LUNCH IN TOKYO.
Brasserie Lecrin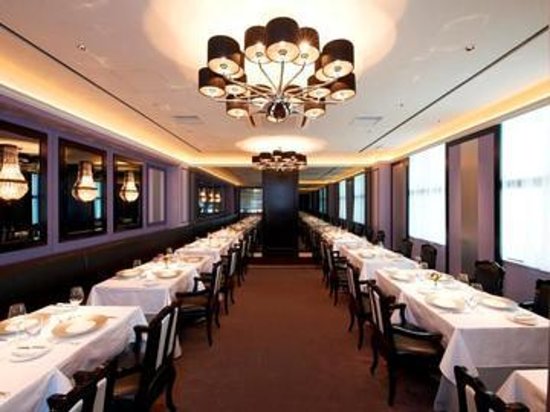 BRASSERIE LECRIN IS A HIGH CLASS RESTAURANT WHERE YOU CAN ENJOY ELEGANT FRENCH FOOD. ITS LUNCHES ARE REASONABLY PRICED WITHOUT SACRIFICING QUALITY, MAKING THEM VERY POPULAR. THE LUNCH MENU OFFERS THREE CHOICES, EACH PRICED AT 1,700 YEN. FOR AN ADDITIONAL 500 YEN, YOU CAN ALSO ADD DESERT, MAKING IT THE PERFECT SPOT FOR SPECIAL EVENTS LIKE ANNIVERSARIES OR DAYS WHEN YOU NEED A LITTLE LUXURY.
La Cocorico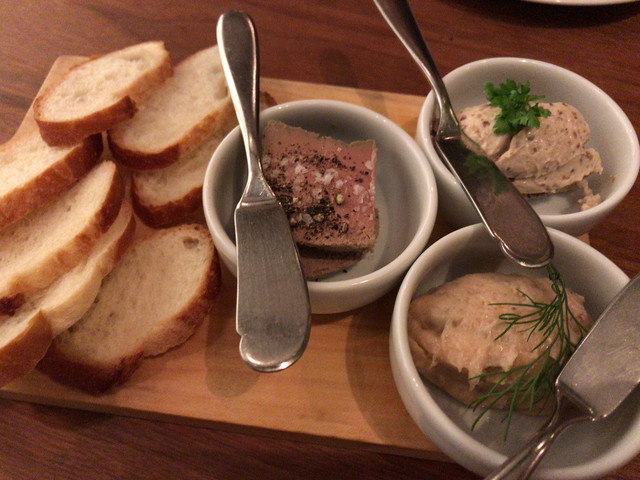 LA COCORICO IS FAMOUS FOR ITS ROTISSERIE CHICKEN. THE RESTAURANT USES DAISEN CHICKENS AND ITS ROTISSERIE DISHES HAVE A CRUNCHY CRUST MATCHED WITH SOFT, JUICY MEAT WITHIN. CUSTOMERS CAN EVEN CHOOSE BETWEEN HALF AND FULL SIZED CHICKENS. WE RECOMMEND IT FOR THOSE WHO WANT TO MAKE THEIR LUNCH A LITTLE DIFFERENT.
DAY 2
The Tateyama Alpine Route Experience (full Day tour)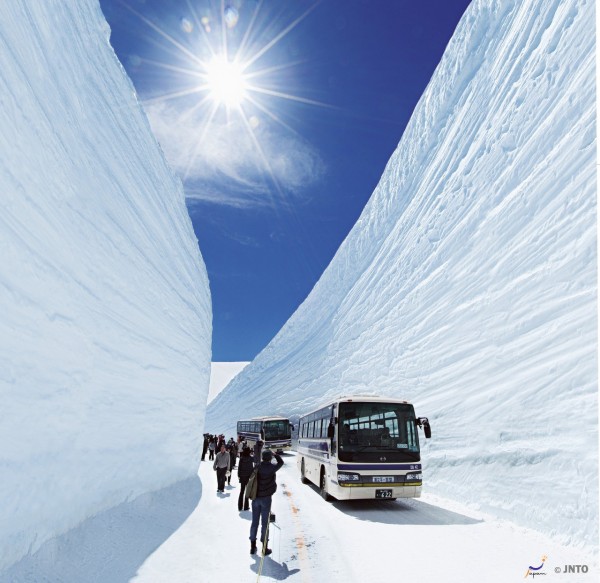 This will be a full day tour and we will start early in the morning to catch the train and reach this place.
WHEN SPRING COMES, THE ALPINE ROUTE IS LITERALLY 'CARVED THROUGH' THE SNOW. THERE ARE NO OTHER SITES THAT CAN GIVE THIS EXPERIENCE. MANY PEOPLE FROM ALL OVER THE WORLD ARE DEEPLY IMPRESSED BY THE 18 METER HIGH SNOW WALL. BLUE SKIES CAN BE SEEN ABOVE THE BUS AND WHITE SNOWCAPPED PEAKS ARE VISIBLE BETWEEN THE WALLS OF SNOW. IF YOU WISH TO SEE THE SNOW WALLS, IT IS RECOMMENDED THAT YOU VISIT IN JUNE. EVEN IN LATE JUNE THE WALLS ARE STILL OVER 10 METERS HIGH. AS THERE ARE FEWER VISITORS IN JUNE, YOU CAN ENJOY A MORE RELAXED SIGHTSEEING EXPERIENCE. ALSO, THE WEATHER IN JUNE IS WARM AND MORE PREDICTABLE. WHEN WALKING ON THE SNOW FIELDS AROUND MURODO YOU MAY BE ABLE TO SEE A WHITE PTARMIGAN. IN TATEYAMA, THE ALPINE PTARMIGAN ARE SOMETIMES REFERRED TO AS "MESSENGERS FROM GOD". THE BIRDS WILL BRING HAPPINESS TO THOSE WHO SEE THEM. THEY CAN BE SEEN IN MURODO FROM LATE MAY TO JUNE, ESPECIALLY IN THE AREA AROUND MIKURIGAIKE (POND).
DAY 3
SHINJUKU GYOEN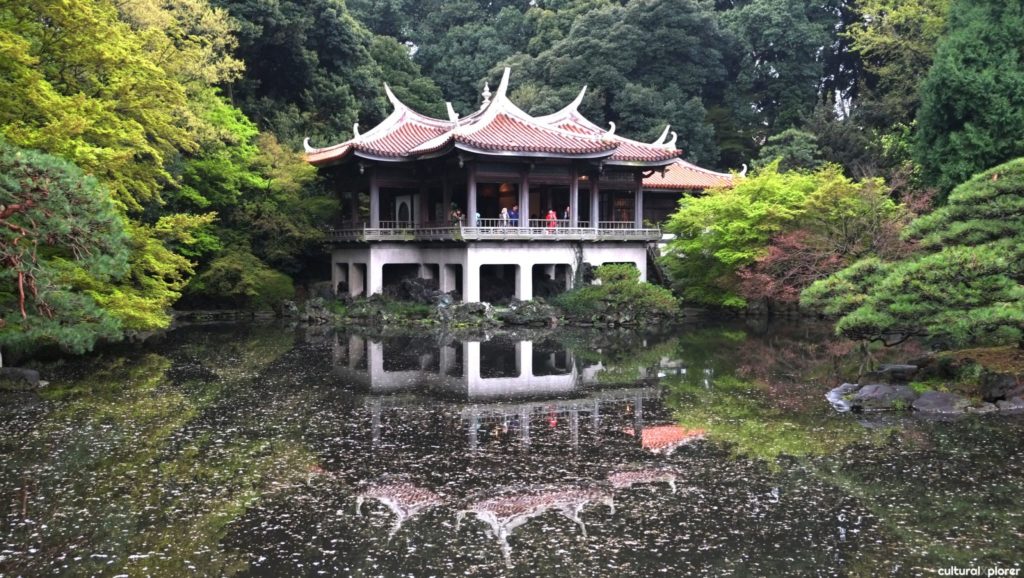 SHINJUKU GYOEN (新宿御苑) IS ONE OF TOKYO'S LARGEST AND MOST POPULAR PARKS. LOCATED JUST A SHORT WALK FROM SHINJUKU STATION, THE PAID PARK'S SPACIOUS LAWNS, MEANDERING WALKING PATHS AND TRANQUIL SCENERY PROVIDE A RELAXING ESCAPE FROM THE BUSY URBAN CENTER AROUND IT. IN SPRING SHINJUKU GYOEN BECOMES ONE OF THE BEST PLACES IN THE CITY TO SEE CHERRY BLOSSOMS.
YOYOGI PARK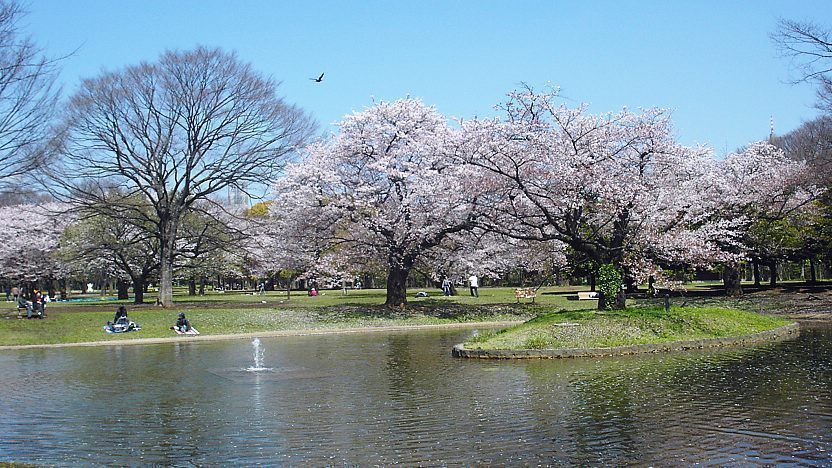 YOYOGI PARK IS ONE OF TOKYO'S LARGEST CITY PARKS, FEATURING WIDE LAWNS, PONDS AND FORESTED AREAS. IT IS A GREAT PLACE FOR JOGGING, PICNICKING AND OTHER OUTDOOR ACTIVITIES.
ALTHOUGH YOYOGI PARK HAS RELATIVELY FEW CHERRY TREES COMPARED TO OTHER SITES IN TOKYO, IT MAKES FOR A NICE CHERRY BLOSSOM VIEWING SPOT IN SPRING. FURTHERMORE, IT IS KNOWN FOR ITS GINKO TREE FOREST, WHICH TURNS INTENSELY GOLDEN IN AUTUMN.
BEFORE BECOMING A CITY PARK IN 1967, THE AREA WHERE YOYOGI PARK IS LOCATED SERVED AS THE SITE OF THE OLYMPIC VILLAGE FOR THE 1964 TOKYO OLYMPICS, AND BEFORE THAT, AS A RESIDENTIAL AREA FOR US MILITARY PERSONNEL.
Ueno Park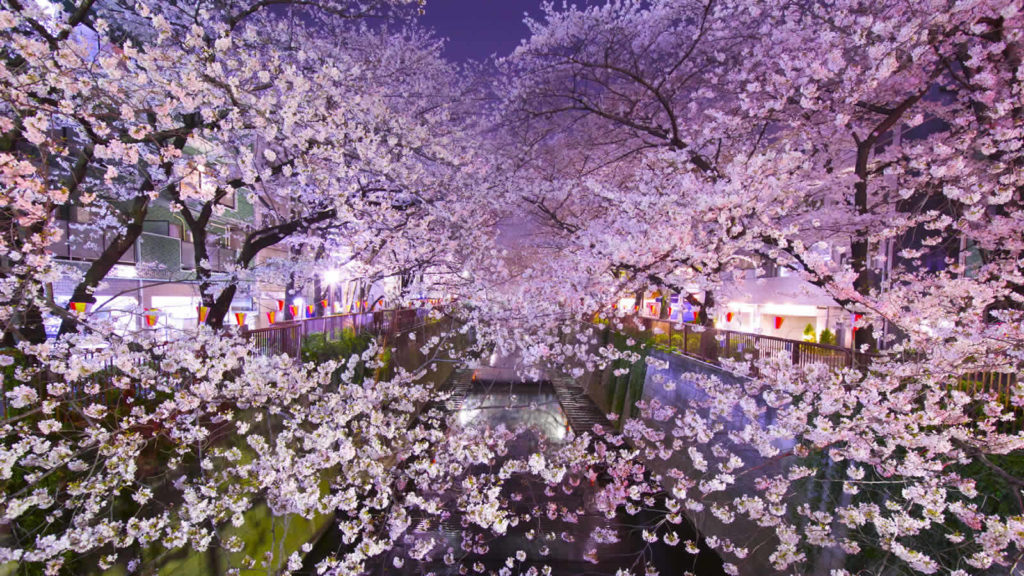 UENO PARK IS HOME TO TOKYO'S MOST FAMOUS CHERRY TREES, ART GALLERIES, MUSEUMS, TEMPLES, A ZOO, STREET ENTERTAINERS, THE ODD PROSELYTIZER, AND MORE THAN THE ODD CROW.
THE SURROUNDING UENO DISTRICT IS A SHITAMACHI (WORKING & MERCHANT CLASS TOWN) IN TAITO WARD, AND IS SERVED BY JR UENO STATION, WHICH IS A SHINKANSEN (BULLET TRAIN) STOP.
UENO PARK HAS SOMETHING MEMORABLE FOR EVERYONE: CASUAL TOURIST, CULTURE VULTURE, NATURE LOVER, FITNESS FANATIC, OR SHUTTER BUG. IN SPRING IT IS FULL OF BURGEONING BLOSSOM, AND IN FALL A LEAFY LANDSCAPE OF RED AND GOLD.
DAY 4 & 5
Mount Fuji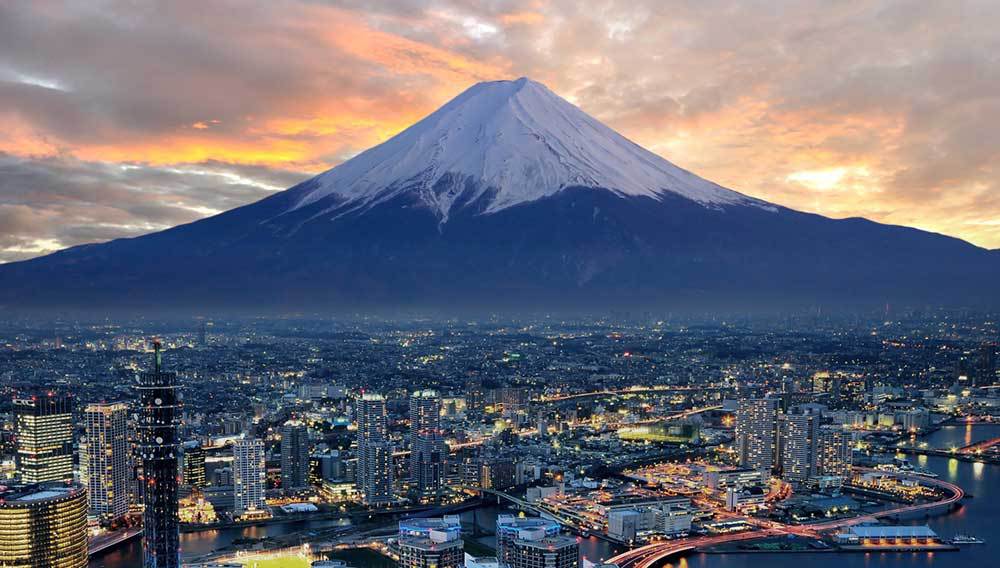 MOUNT FUJI (富士山, FUJISAN) IS WITH 3776 METERS JAPAN'S HIGHEST MOUNTAIN. IT IS NOT SURPRISING THAT THE NEARLY PERFECTLY SHAPED VOLCANO HAS BEEN WORSHIPED AS A SACRED MOUNTAIN AND EXPERIENCED BIG POPULARITY AMONG ARTISTS AND COMMON PEOPLE THROUGHOUT THE CENTURIES.
MOUNT FUJI IS AN ACTIVE VOLCANO, WHICH MOST RECENTLY ERUPTED IN 1707. IT STANDS ON THE BORDER BETWEEN YAMANASHI AND SHIZUOKA PREFECTURES AND CAN BE SEEN FROM TOKYO AND YOKOHAMA ON CLEAR DAYS.
THE ORIGIN OF THE MOUNTAIN'S NAME IS UNCERTAIN. IT FIRST APPEARS AS FUJI NO YAMA IN HITACHI NO KUNI FUDOKI (713 CE), AN EARLY GOVERNMENT RECORD. AMONG THE SEVERAL THEORIES ABOUT THE SOURCE OF THE NAME IS THAT IT IS DERIVED FROM AN AINU TERM MEANING "FIRE," COUPLED WITH SAN, THE JAPANESE WORD FOR "MOUNTAIN." THE CHINESE IDEOGRAMS (KANJI) NOW USED TO WRITE FUJI CONNOTE MORE OF A SENSE OF GOOD FORTUNE OR WELL BEING.
MOUNT FUJI, WITH ITS GRACEFUL CONICAL FORM, HAS BECOME FAMOUS THROUGHOUT THE WORLD AND IS CONSIDERED THE SACRED SYMBOL OF JAPAN. AMONG JAPANESE THERE IS A SENSE OF PERSONAL IDENTIFICATION WITH THE MOUNTAIN, AND EACH SUMMER THOUSANDS OF JAPANESE CLIMB TO THE SHRINE ON ITS PEAK. ITS IMAGE HAS BEEN REPRODUCED COUNTLESS TIMES IN JAPANESE ART, PERHAPS NO MORE FAMOUSLY THAN IN THE SERIES OF WOODBLOCK PRINTS THIRTY-SIX VIEWS OF MOUNT FUJI BY HOKUSAI, WHICH WERE ORIGINALLY PUBLISHED BETWEEN 1826 AND 1833.
OHASHI BRIDGE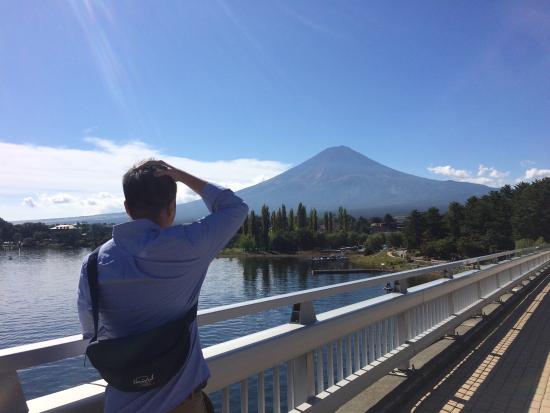 BIG MOUNT FUJI JUMPS INTO YOUR EYES ON A SUNNY DAY WHEN YOU APPROACH KAWAGUCHIKO OHASHI BRIDGE FROM THE KOFU. THERE IS THE SIDEWALK, SO IT IS MOST SUITABLE FOR A WALK. YOU CAN TAKE A GENERAL VIEW OF THE LAKE KAWAGUCHIKO, AND IT IS THE SPOT OF THE VERY COMFORTABLE MT. FUJI VIEW.
HOWEVER, PLEASE BE CAREFUL ENOUGH SO THAT YOU DON'T COME OUT TO THE ROADWAY.THERE WAS A TOLLGATE THE CONSTRUCTION OF LAKE KAWAGUCHI OHASHI BEGAN IN OCTOBER, 1968 FOR THE PURPOSE OF LAKESIDE TRAFFIC JAM CANCELLATION AND WAS COMPLETED IN MARCH, 1971. THE USE OF THE BRIDGE WAS CHARGED UNTIL JUNE, 2005. A TOLLGATE WAS INSTALLED IN THE ENTRANCE OF THE SOUTH SIDE. THE WIDTH OF THE POINT WHERE THERE WAS THE TOLLGATE STILL REMAINS AT THE TIME.
BULLET TRAIN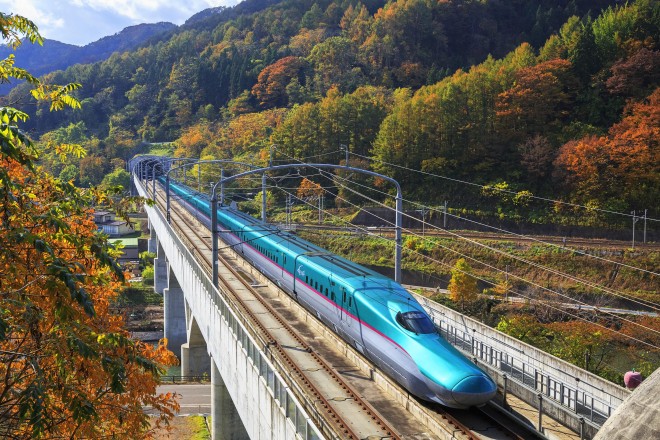 Take a Bullet train to Kyoto and feel the speed.There are three types of train on the Tokaido Shinkansen line: the Nozomi, Hikari and Kodama. The Nozomi is the most frequent and the fastest trainas it travels between Kyoto and Tokyo in just 2 hours and 20 minutes. However, this train is not covered by the Japan Rail Pass.
DAY 6
KYOTO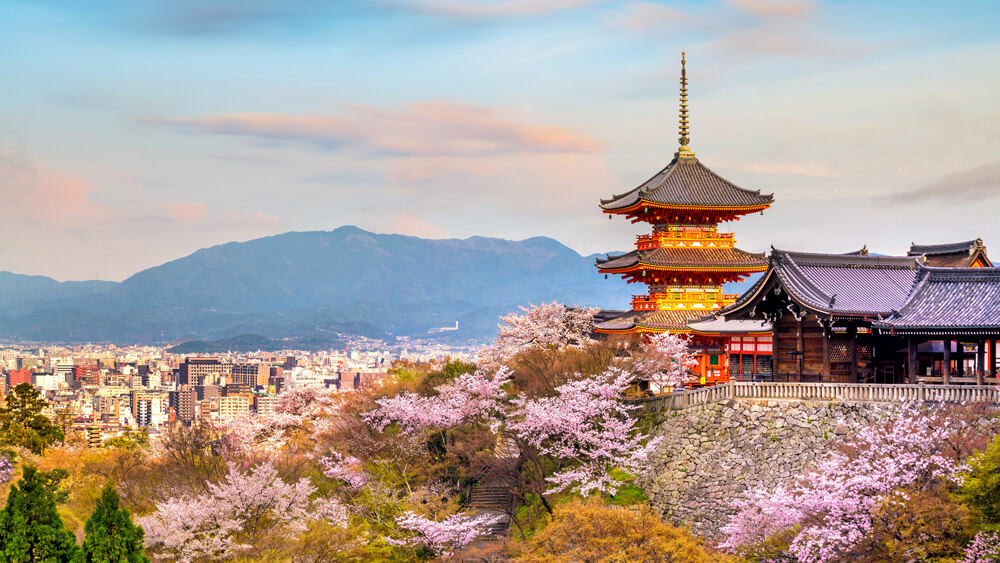 KYOTO, THE FORMER CAPITAL OF JAPAN, IS A BEAUTIFUL CITY ON ISLAND OF HONSHU. IT HAS THE REPUTATION OF BEING THE MOST BEAUTIFUL CITY IN JAPAN WHILE MOST VISITORS ARE SURPRISED BY THE HIDDEN BEAUTIFUL SIDE OF KYOTO. THE CITY IS WHERE THE OLD BLENDS WITH THE MODERN, WHICH IS EVIDENT FROM ITS MODERN BUILDINGS AND USE OF TECHNOLOGY ALONG WITH COLORFUL SHRINES, TEMPLES, AND SUBLIME GARDENS THAT EXUDE THE CHARACTER OF OLD JAPAN.
THERE ARE MANY TRADITIONAL TEMPLES AND CULTURAL EXPERIENCES THAT CAN BE ENJOYED IN KYOTO. THE CITY IS FAMOUS FOR IMPERIAL PALACES AND WOODEN HOUSES. VISITORS CAN ALSO WORK THEIR WAY THROUGH A FULL SPECTRUM OF JAPANESE CUISINE THAT INCLUDES REFINED KAISEKI DINING AND ITS MANY COURSES IN ADDITION TO A PLEBEIAN FARE. SO IF YOU ARE A FOOD LOVER AND LIKE TASTING AUTHENTIC FOOD, KYOTO'S CUISINE WILL SURELY ENTICE YOUR TASTE BUDS. KYOTO CONTAINS AN INCREDIBLE NUMBER OF ATTRACTIVE LANDMARKS OUGHT TO BE ON EVERY TRAVELER'S ITINERARY. ONE OF THE MOST FAMOUS ATTRACTIONS IS THE NIJO CASTLE BUILT WAY BACK IN 1603.
GION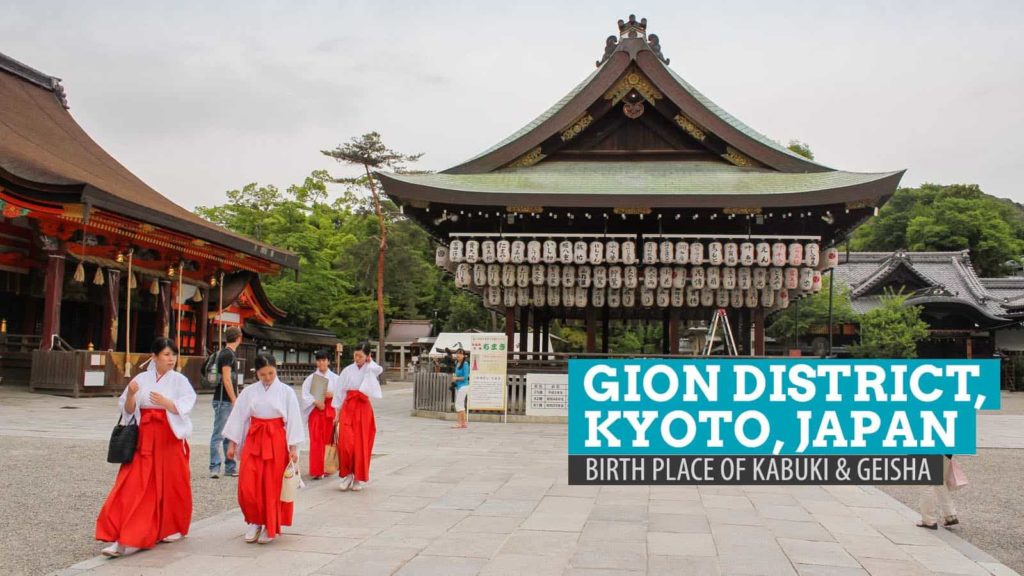 GION (祇園) IS KYOTO'S MOST FAMOUS GEISHA DISTRICT, LOCATED AROUND SHIJO AVENUE BETWEEN YASAKA SHRINE IN THE EAST AND THE KAMO RIVER IN THE WEST. IT IS FILLED WITH SHOPS, RESTAURANTS AND OCHAYA (TEAHOUSES), WHERE GEIKO (KYOTO DIALECT FOR GEISHA) AND MAIKO (GEIKO APPRENTICES) ENTERTAIN.
GION ATTRACTS TOURISTS WITH ITS HIGH CONCENTRATION OF TRADITIONAL WOODEN MACHIYA MERCHANT HOUSES. DUE TO THE FACT THAT PROPERTY TAXES WERE FORMERLY BASED UPON STREET FRONTAGE, THE HOUSES WERE BUILT WITH NARROW FACADES ONLY FIVE TO SIX METERS WIDE, BUT EXTEND UP TO TWENTY METERS IN FROM THE STREET.
THE TOWER OF YASAKA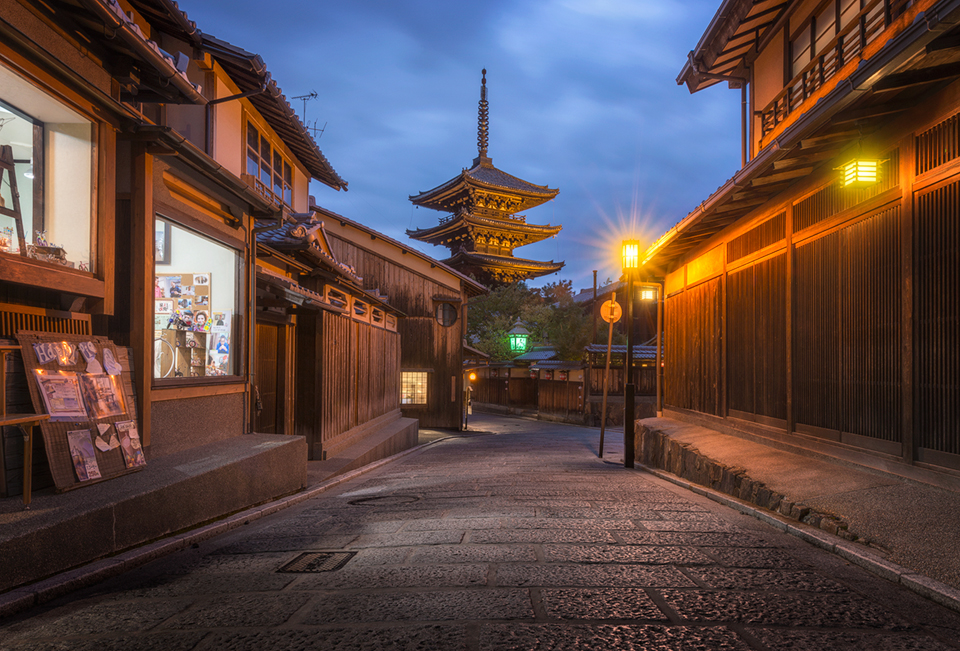 HOKANJI TEMPLE, OF THE TOWER OF YASAKA, IS A LANDMARK IN KYOTO'S HISTORICAL DISTRICT OF HIGASHIYAMA ON A COBBLED ALLEY STREET, GIVING IT A TRADITIONAL, OLD-KYOTO FEEL. THE TEMPLE IS A FIVE STORY PAGODA THAT WAS FOUNDED IN THE 6TH CENTURY.
THE TEMPLE'S INTERIOR IS NOT ALWAYS ACCESSIBLE, BUT WHEN VISITORS ARE ALLOWED INSIDE, THE SECOND STORY HAS GREAT VIEWS OF THE KYOTO SKYLINE.
KIYOMIZUDERA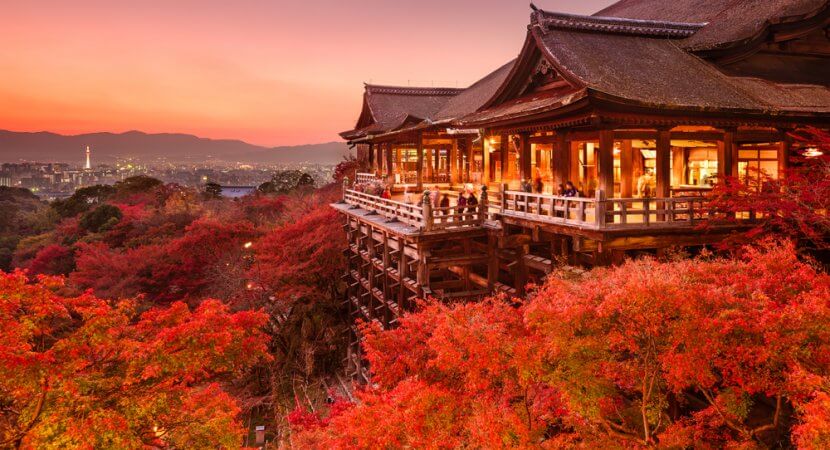 KIYOMIZUDERA (清水寺, LITERALLY "PURE WATER TEMPLE") IS ONE OF THE MOST CELEBRATED TEMPLES OF JAPAN. IT WAS FOUNDED IN 780 ON THE SITE OF THE OTOWA WATERFALL IN THE WOODED HILLS EAST OF KYOTO, AND DERIVES ITS NAME FROM THE FALL'S PURE WATERS. THE TEMPLE WAS ORIGINALLY ASSOCIATED WITH THE HOSSO SECT, ONE OF THE OLDEST SCHOOLS WITHIN JAPANESE BUDDHISM, BUT FORMED ITS OWN KITA HOSSO SECT IN 1965. IN 1994, THE TEMPLE WAS ADDED TO THE LIST OF UNESCO WORLD HERITAGE SITES.
Arashiyama Park and Bamboo Forest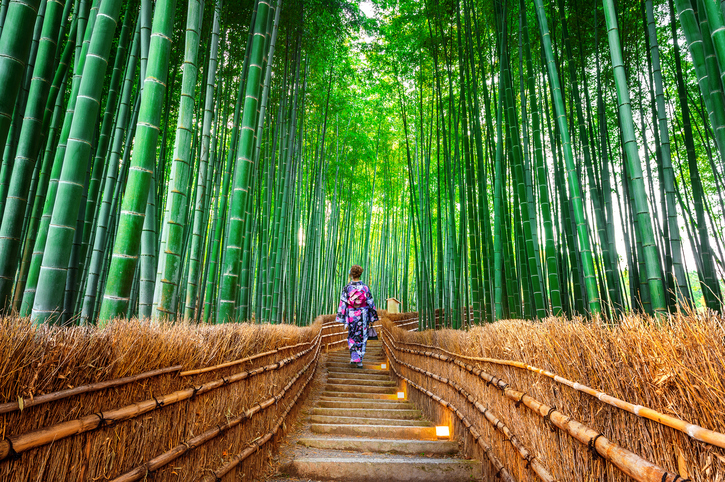 THE JAPANESE HAVE A LONG HISTORY WITH BAMBOO, IN MYTHS AND LEGENDS, METAPHORICALLY LINKING A MAN'S STRENGTH WITH THIS PLANT. MANY FESTIVALS ALSO INCLUDE THE USE OF BAMBOO IN VARIOUS FORMS. WE CAN SEE THAT FROM BAMBOO ICE CREAM CUPS, BUILDINGS AND FENCES. HOWEVER IT IS NOT OFTEN WE GET THE CHANCE TO SEE BAMBOO FORESTS IN THEIR NATURAL STATE THAT GROW THICK AND LINE THE PATH LIKE THEY DO HERE.
THE MOST BEAUTIFUL SPOT IS NOT AT THE BEGINNING OF THE PATH, BUT FURTHER AWAY PAST TENRYUJI TEMPLE ENTRANCE, WHERE BAMBOO GROVES GROW FURTHER APART FROM EACH OTHER, ALLOWING IT TO BECOME THICK AND BEAUTIFUL.
Day 7 & 8
OSAKA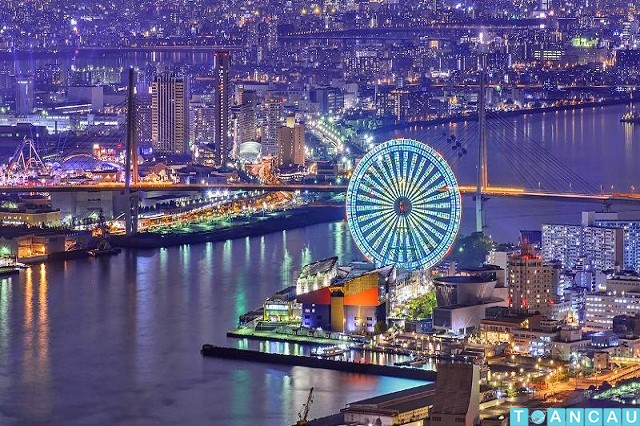 OSAKA IS A LARGE PORT CITY AND COMMERCIAL CENTER ON THE JAPANESE ISLAND OF HONSHU. IT'S KNOWN FOR ITS MODERN ARCHITECTURE, NIGHTLIFE AND HEARTY STREET FOOD. THE 16TH-CENTURY SHOGUNATE OSAKA CASTLE, WHICH HAS UNDERGONE SEVERAL RESTORATIONS, IS ITS MAIN HISTORICAL LANDMARK. IT'S SURROUNDED BY A MOAT AND PARK WITH PLUM, PEACH AND CHERRY-BLOSSOM TREES. SUMIYOSHI-TAISHA IS AMONG JAPAN'S OLDEST SHINTO SHRINES.
Dotonbori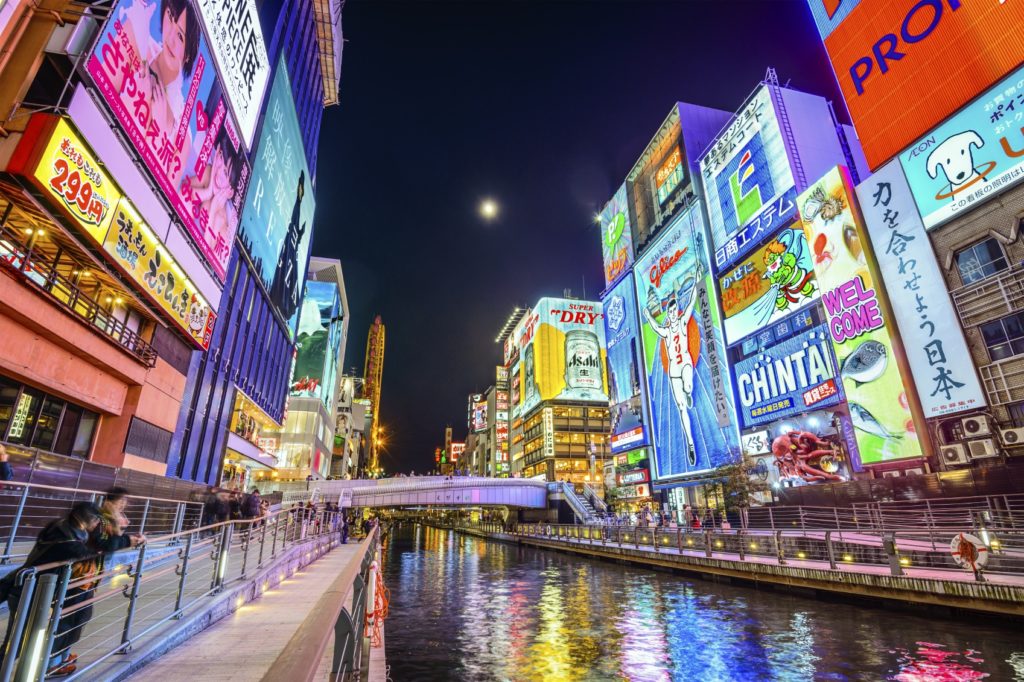 DOTONBORI IS A LARGE SCALE DOWNTOWN ALONG THE SOUTH BANK OF THE DOTONBORI-GAWA CANAL. OSAKA IS KNOWN AS THE GASTRONOMISTS' TOWN, AND THUS THE ENTIRE AREA OF DOTONBORI IS THRONGED WITH AN UNBELIEVABLE NUMBER OF RESTAURANTS AND AMUSEMENT FACILITIES, AND IS DEARLY LOVED BY THE OSAKAITES.
Osaka Castle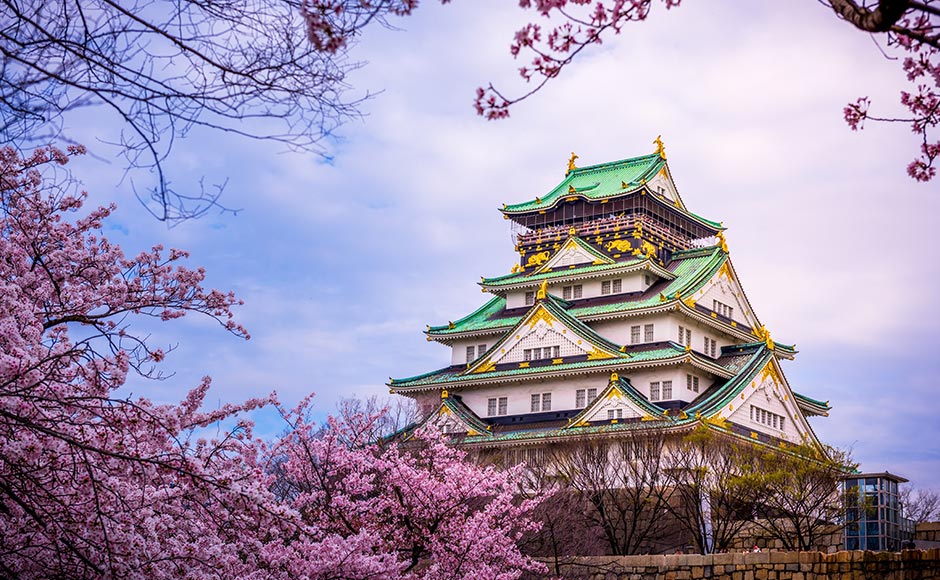 THE CONSTRUCTION OF OSAKA CASTLE (大阪城, ŌSAKAJŌ) STARTED IN 1583 ON THE FORMER SITE OF THE ISHIYAMA HONGANJI TEMPLE, WHICH HAD BEEN DESTROYED BY ODA NOBUNAGA THIRTEEN YEARS EARLIER. TOYOTOMI HIDEYOSHI INTENDED THE CASTLE TO BECOME THE CENTER OF A NEW, UNIFIED JAPAN UNDER TOYOTOMI RULE. IT WAS THE LARGEST CASTLE AT THE TIME.Osaka Japan
HOWEVER, A FEW YEARS AFTER HIDEYOSHI'S DEATH, TOKUGAWA TROOPS ATTACKED AND DESTROYED THE CASTLE AND TERMINATED THE TOYOTOMI LINEAGE IN 1615. OSAKA CASTLE WAS REBUILT BY TOKUGAWA HIDETADA IN THE 1620S, BUT ITS MAIN CASTLE TOWER WAS STRUCK BY LIGHTENING IN 1665 AND BURNT DOWN.
IT WAS NOT UNTIL 1931 THAT THE PRESENT FERRO-CONCRETE RECONSTRUCTION OF THE CASTLE TOWER WAS BUILT. DURING THE WAR IT MIRACULOUSLY SURVIVED THE CITY WIDE AIR RAIDS. MAJOR REPAIR WORKS GAVE THE CASTLE NEW GLAMOR IN 1997. THE CASTLE TOWER IS NOW ENTIRELY MODERN ON THE INSIDE AND EVEN FEATURES AN ELEVATOR FOR EASIER ACCESSIBILITY. IT HOUSES AN INFORMATIVE MUSEUM ABOUT THE CASTLE'S HISTORY AND TOYOTOMI HIDEYOSHI. Japan map
Day 9
Fly back to India from Osaka International airport
Photos of our last Japan trip 2019
Who we are?
Travel Buddies is a solo traveller's community with a concept of travelling with strangers and come back with friends. We started 3 years ago as a meetup group and grew continuously, currently, we have 17000 members on FB group and 10000+ members on our multiple meetup groups and website members.
Why this trip?
After doing trips like 4000km road trip in New Zealand & 2000 km road trip in Iceland we were looking for a unique experience for our members so that is why we are going for this trip.
感謝 (kansha) means Thanks in Japanese
Team TBT