"Continent Cover: South America"
The name Continent Cover can tell you about this epic trip from TBT. We have started covering continents after covering countries. If you are crazy about travel then this trip is for you. We will be dancing in Rio carnival, Trekking Macchu Picchu and roaming in the jungles of Amazon. If these words giving you goosebums then join us for this once in a lifetime trip to South America.
Brief Of the Trip days: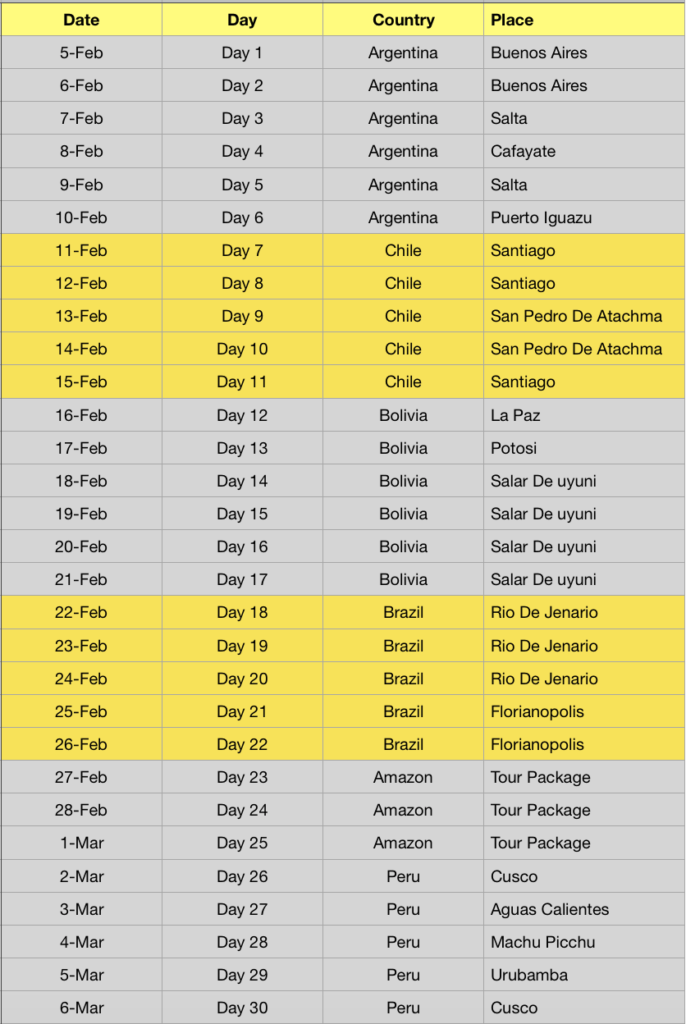 ARGENTINA

Day 1: Buenos Aires
land in Buenos Aires or meet us after your Antarctica cruise from 19-Jan- 4-Feb
Welcome to Argentina! Renowned as the "Paris of South America," and the "Queen of El Plata," the capital city of Buenos Aires is defined by passion. This is exemplified in the rich tango heritage and its citizens' limitless enthusiasm for fútbol (soccer), which is far and away from the country's most popular sport.
Obelisco
This obelisk (which even Argentines admit is a little too reminiscent of the Washington Monument) is worth a visit for its location alone. It sits right in the middle of Avenida 9 de Julio, which boasts a whopping 16 lanes, making it the widest city street in the world.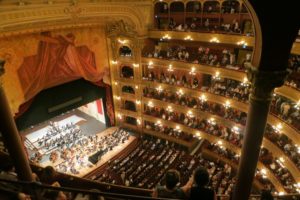 one of South America's premier opera houses. The horseshoe-shaped gallery features 2,487 seats and incredible acoustics. Even if you plan on taking a tour or catching a show here on another day, it's always breathtaking to pass by its exterior.
Street art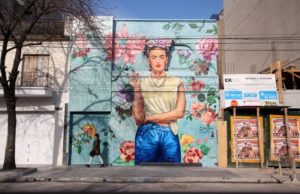 Local and international street artists have attracted to Buenos Aires thanks to its abundance of abandoned buildings and blank walls, which make perfect canvases for inspiring murals. … It features more than 270 images from Buenos Aires, created by more than 130 emerging and well-known artists from around the world
Argentine steakhouse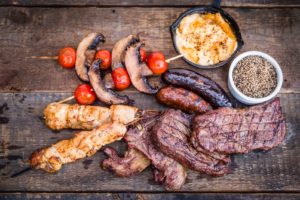 Dine at an Argentine steakhouse or parilla. When night falls and dinnertime arrives, do like the locals and enjoy a thick, juicy steak (Argentina has some of the best beef in the world) drizzled with the nation's famous chimichurri (a clove of garlic, herb, and vinegar sauce). Know that Buenos Aires is a culture that thrives after dark, and it's not uncommon for locals to have dinner well past nine in the evening, especially on weekends.
Stroll Puerto Madero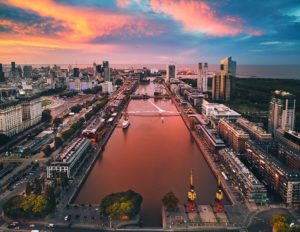 Stroll Puerto Madero, an upscale waterfront neighbourhood adjacent to downtown. Puerto Madero may be the "new money" finance centre of Buenos Aires, but it's also one of the most pleasant walking areas in a city famous for its walking areas. A romantic stroll involves walking over the canal on the Puente de Mujer ("Woman's Bridge") at sunset.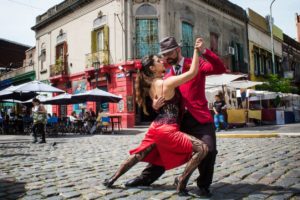 Your tour begins at Café de Los Angelitos, a beautiful bar with over 100 years of authentic Buenos Aires history. This bar is the place where Carlos Gardel used to go to when he began his artistic career. It is also known as a longstanding hotspot for many great tango dancers and local artists. Stepping into the bar, you will feel like being transported to almost forgotten times. The interior recreates the twentieth century in a luxurious and elegant way and will amaze you with its splendid and breath-taking decorations, ornaments and illustrations. You take part in a tango lesson (approximately 1 hour) in La Cathedral Club. Then, you visit Milongas, another typical place where the Argentine culture is present everywhere, and where you can enjoy a truly unique experience. Join this tour and dare to live an unforgettable and "porteña" night!
Day 2: Salta
Fly from Buenos Aires to Salta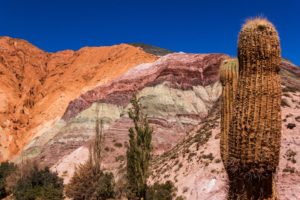 This morning, transfer to the airport to board your flight to Salta, one of Argentina's most impressive Spanish colonial cities. Take the rest of the day to get settled in and enjoy the town. Easy to explore on foot, the city's compact colonial centre is lined with gorgeous neoclassical buildings, lively cafes, and bars teeming with a young and trendy crowd.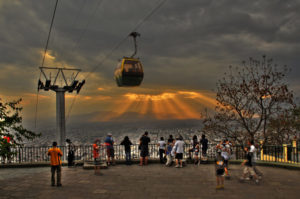 Cable car up Cerro San Bernardo
Take the cable car up Cerro San Bernardo to enjoy the spectacular panoramic views of the city and beyond. The Cable Car San Bernardo began in the year 1987 and was put into operation in December of the following year. Has its output station located in the Parque San Martin and arrival station is located on the summit of Cerro San Bernardo. There, Complex offers various activities, like gymnastics and outdoor amphitheatre performances, and a lovely setting, green spaces and a beautiful waterfall.
Salta Pink Cathedral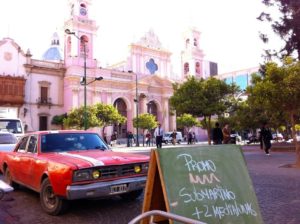 Known for its twin spires and charming pink facade, Cathedral of Salta cuts an iconic figure in a mid-sized Argentinean city. Built in 1856 after its predecessor was destroyed by an earthquake, the cathedral serves as the seat of the archbishop of Salta, continuing to play a leading role in the city's religious traditions. Enter the cathedral and stand in quiet awe as you admire its ornate decorations, especially the gorgeous frescoes on the ceiling.
Historical Museum Of The North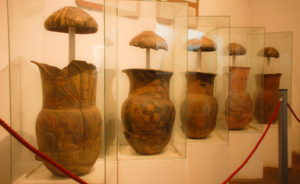 It is one of the most important museums in the country due to the richness of its heritage, which summarizes centuries of Argentinian and South American history. Located to one side of the 9 de Julio square, where the cabildo (municipal council) used to operate, today observes impassively the busy inhabitants of Salta going through its galleries. For such reason, when we crossed the threshold, the silence of its patios inevitably transported us to another atmosphere.The building itself is a real architectural jewel from the colonial period, with simple lines typical of the viceroyalty. Its two stories maintain parts that date back to the year 1717, but it mostly corresponds to the great repairs done between 1789 and 1807.
Day 3: Calchaquí Valley Excursion
After an early breakfast in Salta, it's time to depart for an exciting two-day excursion with a local guide. Since you'll be returning to Salta the next day, it is recommended that you leave your luggage at the hotel and just to pack an overnight pack for a lighter load.
You will be picked up from your hotel leaving Lerma Valley behind to enjoy one of the gems of the northwest: the Calchaqui Valley.
You'll drive through the beautiful and green Laureles and escoipe gorges, as the scenery slowly changes its shape and colour.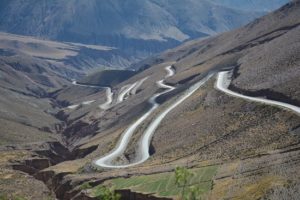 Eventually, you'll climb the majestic Cuesta del Obispo all the way to its highest point and then return down to Los Cardones National Park, where you'll visit a place surrounded by multicolored landscapes and fresh, unpolluted air. Feel the silence and get close to nature in this isolated spot!
From here, you'll visit Cachi, a typical town where the architecture beautifully combines indigenous and Spanish traditions. In the afternoon, you'll continue your trip to the south visiting the towns of Molinos, Angastaco, and Las Flechas Gorge to finally arrive in Cafayate—a picturesque town surrounded by wineries for your overnight (pay a visit on your way in if there's time).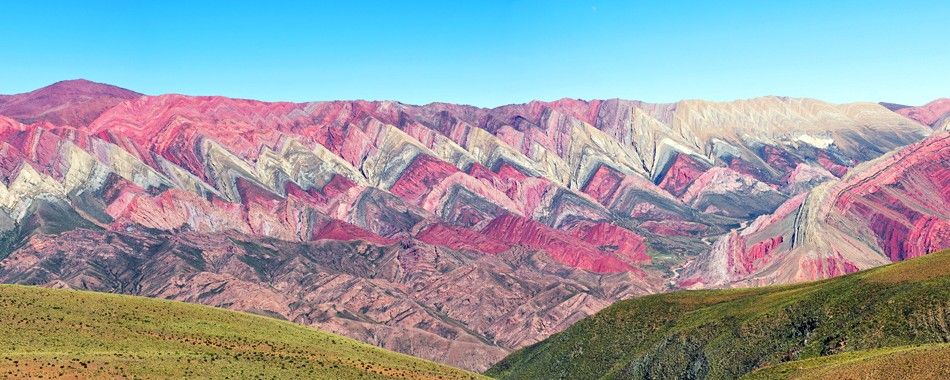 After checking in to your hotel, enjoy a sunset drink in the tranquil main square before dinner, and order Malbec-flavored ice cream at the traditional gelato shop a couple of blocks away for dessert.
Day 4: Calchaquí Valley Excursion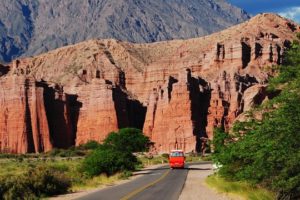 After a relaxing breakfast in Cafayate, you'll drive along Road 68 which passes a famous gorge where erosion has carved interesting shapes into the rocks. In fact, this area was declared a Reserva Provincial for its colourful hills and unique natural formations.
Each of the hills has distinctly shaped features, specifically, the Devil's Throat, the Amphitheater, the Frog, the Obelisk, and the Castles. Keep an eye out to appreciate the colours, as well as the dry and dramatic vistas. Along the way, there will be time to stop, walk around and take photos, and appreciate the impressive landscapes up close.
You will arrive back to Salta with plenty of time to enjoy the rest of the afternoon and evening in town. Perhaps you can visit a peña (a meeting place for musicians) and mix with the locals while eating empanadas and listening to folk music to celebrate your last night of the trip
Day 5: Perito Moreno Glacier (optional)
Perito Moreno Glacier From a distance, the view is that of an enormous river of ice that slowly moves towards the lake, surrounded by mountains. Getting closer, the glacier looks like a wall of ice. One of the most fantastic things to do in Argentina is thus taking a cruise on Lago Argentino, along the Canal de los Témpanos, to get right to the bottom of Perito Moreno and to admire the icebergs that float on the lake.
Day 5: Iguazú Falls – Argentine Side (optional)
Fly from Buenos Aires to Puerto Iguazu (1 hour)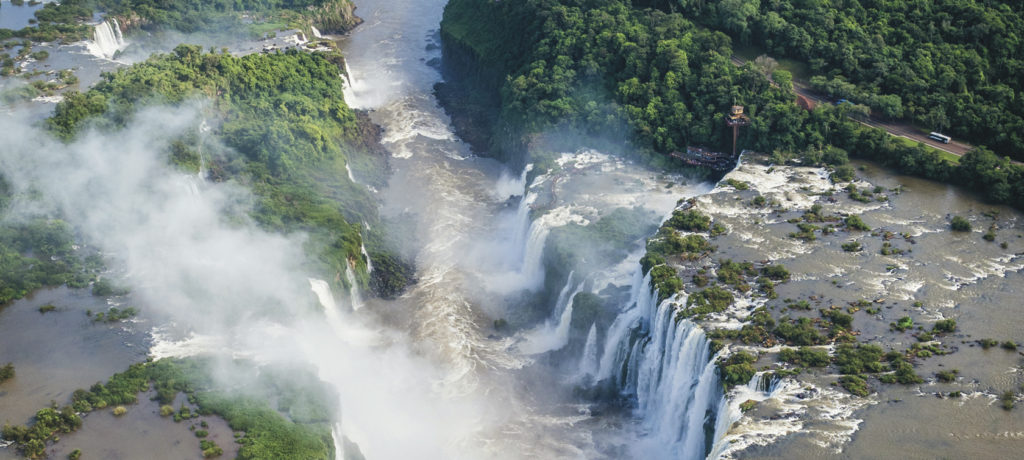 After breakfast, a driver will pick you up and transfer you to the entrance of Iguazú National Park, on the Argentine side of the falls. This is where you will begin the day's adventure. It's a full-day excursion that involves traversing three circuit routes around the falls, each offering exceptional vantage points from which to view this magnificent natural wonder.
Circuit routes include:
The upper circuit, which features 800 meters (2,624 feet) of catwalks. These wooden walkways are elevated from the jungle surface so as not to disrupt the natural pathways used by the indigenous fauna. This circuit affords views of the upper portion of Iguazú. That means you'll be treated to no shortage of panoramic vistas of the surrounding falls.
The lower circuit, which consists of 1,600 meters (5,250 feet). These are also elevated and offer views from directly below and around Iguazú falls. This circuit takes you near the base of falls and provides a unique experience where you'll be up close with the natural surroundings, feeling the magnitude of the falls from up close.
Garganta del Diablo (Devil's Gorge) enjoys an intimidating reputation that will precede your arrival to the park. This is the star of the show and the biggest of the some 275 falls that makeup Iguazú. A small tourist train leaves from within the park at the Cataratas Station and travels 18 minutes to Garganta Station, where you'll find restrooms, a snack bar, and the start of the wooden pathway to the falls. Then a walk of about 1200 meters (3,937 feet) will take you over the river, culminating at a viewpoint. Just hearing the plunging falls reverberating in your ears is a one-of-a-kind experience. Actually peering 82 meters (269 feet) down into the cavernous abyss as the highest of Iguazu's falls thunders all around you is downright unforgettable.
At the end of the tour, the driver will pick you up and transfer you back to the hotel.
Upper circuit duration: One hour
Lower circuit duration: Two hours
Devil's Gorge Duration: Two hours
In the evening, enjoy a scrumptious meal accompanied by free-flowing wine and a tango show, one of Argentina's most iconic cultural highlights. Experience the heartbeat of Argentina first-hand before heading back to your hotel to relax for the night.
CHILE

Day 6 & 7: Fly to Santiago (Chile)
Land in Santiago
La Moneda,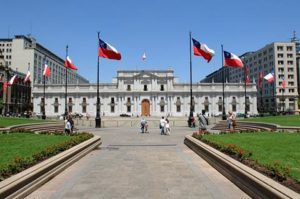 It is the seat of the Executive Power and one of the most representative symbols of the country's political history. Designed by architect Joaquín Toesca, this palace is the main work of neoclassicism in Chile. It was inaugurated in 1805 to serve as the headquarters of the Royal Mint of Santiago, intended for the minting of coins. In 1846, President Manuel Bulnes moved the government house to that building, being the first President to inhabit it. The last one was Carlos Ibáñez del Campo, in 1958.
Likewise, it became the scene of one of the most decisive events in the history of Chile, as was the bombing that suffered on September 11, 1973. After that fact, a group of architects restored it, maintaining the original lines designed by Toesca. Since then it has undergone some changes, such as having been painted white at the end of the last century, or the remodelling of the Citizenship Square, under which the Palacio La Moneda Cultural Center was built.It was declared a National Monument in 1951.
Cerro Santa Lucia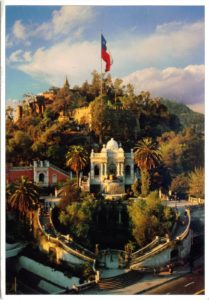 It is the remnant of a 15 million-year-old volcano.  Secondly, the conquistadors used it as a lookout point when they were conquering Chile.  It was atop this hill that Pedro de Valdivia declared the founding of Santiago in 1541.  In 1872, governer Benjamin Vickuna Mackenna decided to turn the hill into a park to commemorate its significance in the city's history.  Since then, it has undergone many renovations.  Today, it comprises 65,300 square meters, replete with bronze gates, metal stairways, and various fountains and statue.
San Cristobal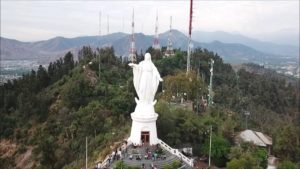 Cerro San Cristóbal is a hill in northern Santiago, Chile. It rises 850 m AMSL and about 300 m above the rest of Santiago; the peak is the second-highest point in the city, after Cerro Renca. Cerro San Cristóbal was named by the Spanish conquistadors for St Christopher, in recognition of its use as a landmark.
Museum of Memory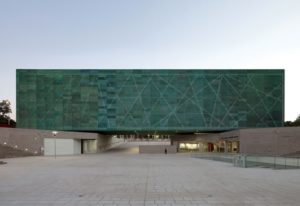 A Museum of Memory should be imagined from the non-linear character of time and its images. And also how we can hold and transmit this knowledge in a broad and impartial way.A singular country, between the mountain chains of the Andes and the sea. A museum willing to occupy this band of earth, in homage, through a symbolic view, to these two determinant elements of Chilean geography, marked in the soul of its people.
The memory in evidence, emerging, floating, smoothly elevated. An ark where all the reminiscences of Chilean history can be deposited.
Gran Torre Santiago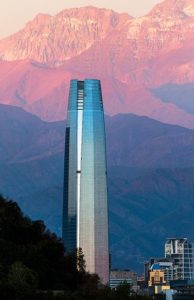 he Costanera Center Torre 2, better known as Gran Torre Santiago, and previously known as Torre Gran Costanera, is a 64-story tall skyscraper in Santiago, Chile, the tallest in Latin America. It is the second-tallest building in the Southern hemisphere by highest architectural feature and by highest occupied floor.
Museo Hostorico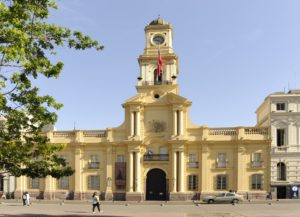 From the Plaza de Armas, the National Historical Museum exhibits the history of Chile from pre-Columbian times until 1973. In its 15 rooms, it brings together a wide collection made up of archaeological remains, military pieces, artistic works and religious antiques. They reveal the footprint of collector and hunter peoples with prior existence to the Incas, the passage of the Spanish conquerors, as well as the evolution of Republican history to the Government of Salvador Allende. Since 1982 the museum occupies the Palace of the Royal Audience, built-in 1804, and is visited daily by thousands of people, both national and foreign. It has a vast library, space for temporary samples, a service of specialized guides and reproductions of historical photographs.
Day 8 & 9
fly into Calama El Loa Airport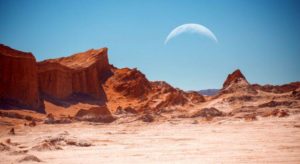 The Atacama Desert in Northern Chile is one of the most amazing places in South America.Known for being the driest non-polar desert on earth (Antarctica just beats it), you could be forgiven for thinking it is a flat, sandy world devoid of any life.The landscape around the Atacama Desert is sensationally varied, with cone-shaped volcanoes dotting the horizon, rugged valleys eroded into the sandstone and captivating salt lakes scattered like jewels in the rough.
El Tatio Geysers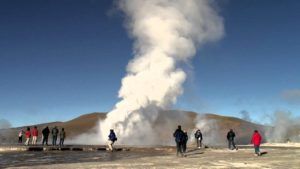 El Tatio is a geyser field located in the Andes Mountains of northern Chile at 4,320 metres above mean sea level. Various etymologies have been proposed for the name "El Tatio", which might mean "oven" or "grandfather". It is the third-largest geyser field in the world and the largest in the Southern Hemisphere.
Valle de la Luna (Moon Valley)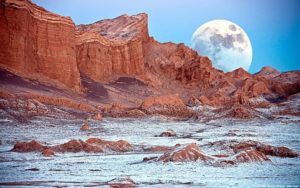 Valle de la Luna is a valley in Los Flamencos National Reserve, in northern Chile's Atacama Desert. It's known for its moonlike landscape of dunes, rugged mountains and distinctive rock formations. Bike trails lead to the valley from the nearby town of San Pedro de Atacama. To the southeast, the turquoise water of Laguna Cejar sinkhole has an extremely high salt concentration.
Laguna Chaxa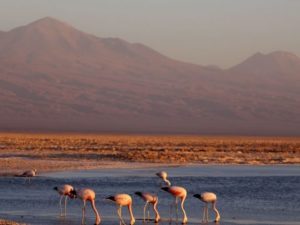 The flat and watery landscape of Laguna Chaxa draws many nature lovers interested in exploring a unique ecosystem of salt lakes and flamingo breeding sites. Though the area's ground is crusted with salt, three of the five different types of flamingos reside here, including the Chilean, Andean, and James species. As you point your camera at the flurry of flamingos flying over the lake, keep an eye out for other birds, like sandpipers, puna plovers, and Andean avocets.
Laguna Tebinquinche
Discover how captivating the driest place on Earth can be when you add some water to it at Tebinquinche Lake. Unlike the other lagoons of the Atacama Desert–generally small pools of water–this is actually a proper saltwater lake, nestled under the towering peaks of the Andes. The mirrorlike surface reflects the surrounding scenery, making this spot famous for some of Chile's most beautiful sunsets. In the summer the lake tends to dry, leaving behind a thick layer of salt that you can easily walk on. Drive to the lake on your own, or join one of the many organized tours of the salt flats that regularly leave from San Pedro de Atacama.
Termas de Puritama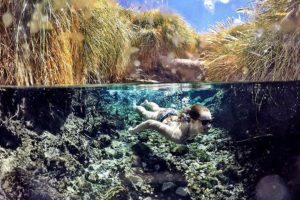 Puritama Hot Springs, the indigenous word for "hot water", is located in the heart of the Atacama desert, more than 19 miles (30 km) north of San Pedro de Atacama, and 11,398 ft. (3,475 m) above sea level. The Town Council of Atacama took over the administration of these baths years ago and is currently in charge of maintaining the area's facilities. The baths have modern services, apt for rest and for travellers who wish to enjoy nature in an overwhelming desert landscape. These waters are warm, refreshing, and revitalizing and flow up from the underground at temperatures near 91.4°F (33°C). Puritama Hot Springs are sulfuric and recommended for the relief of rheumatic illnesses and to combat stress and fatigue.
Visiting ALMA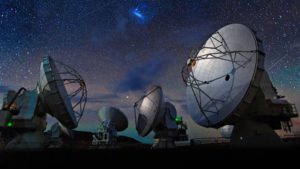 It's also possible to visit ALMA, a huge radio telescope and the most powerful observatory for studying the universe on the planet.In cooperation with the Republic of Chile. ALMA -the largest astronomical project in existence- is a single telescope of revolutionary design, composed of 66 high precision antennas located on the Chajnantor plateau, 5000 meters altitude in northern Chile.
AMAZON JUNGLE (PERU)
 
The Amazon rainforest, covering much of northwestern Brazil and extending into Colombia, Peru and other South American countries, is the world's largest tropical rainforest, famed for its biodiversity. It's crisscrossed by thousands of rivers, including the powerful Amazon. River towns, with 19th-century architecture from rubber-boom days, include Brazil's Manaus and Belém and Peru's Iquitos and Puerto Maldonado.
Important: 
Currently, the recommended vaccinations to visit the rainforest include – Hep A, Hep B, Typhoid, and Yellow fever. Make sure you are up to date on your vaccinations before your trip.
Puerto Maldonado
As we will be covering many countries during our South American trip, which touching the Amazon forest so we decided to cover it from Peru side as this is the easiest and less chaotic area to enter Amazon.
Land in Capital  and catch a flight to Puerto Maldonado(Amazon)
Day 10:
We will be spending 3 days and 2 nights in the Amazon forest and explore its beautiful rivers and see those mesmerizing animals which we always see on the discovery channel.
Catch a flight to Puerto Maldonado: We will meet our guide here, who will take us to our guesthouse in the Amazon. 1-hour road trip to reach the Tambopata river bed and from there 2-2.3 hours of boat journey to our final destination.
After reaching the guest house, we will check-in, have lunch and get freshen up before starting our first activity of the day.
Night Tour of Amazon:
We will do a night tour of the river and might spot Caimans and their bright eyes on the river with a lot more other animals. After coming back from the night tour, we will rest before the big day.
Day 11:
Our day will start quite early and we will do many activities today.
Oxbow lake
Mammal clay lick
Local farm
Night Jungle Walk
Day 12:
Canopies on the top of the Tree:
You will be able to walk up 100 or so feet through the canopy and take in some amazing 360-degree views that surround you. Here you will have the opportunity to see and hear a variety of birds such as toucans and parrots.
Day 13: Cusco
Check-out and fly to Cusco
Cusco, a city in the Peruvian Andes, was once capital of the Inca Empire and is now known for its archaeological remains and Spanish colonial architecture. Plaza de Armas is the central square in the old city, with arcades, carved wooden balconies and Incan wall ruins.
​It is time to retrace your steps as you head out of the Amazon and back down the river. Once you reach the HQ of the lodge in Puerto Maldonado, you will pick up any luggage you left behind and then head on off to the airport to continue your journey in Peru. Note the boats leave from the lodge at either 7:00 AM or 8:00 AM.
City Exploration
Qorikancha

Saqsaywaman

Tambomachay

Santo Domingo
Stay in Cusco
The altitude in Cusco is 3,399 m (11,152 ft) above sea-level, which can be a challenge for a lot of visitors who fly directly into Cusco so we will rest for 2 days before starting an activity like Machu Picchu.
Cusco: 3399 m (11,152 ft)
Ollantaytambo: 2792 m (9160)
Machu Picchu: 2430 m(7172)
Day 14: Aguas Calientes
Early Train to one of the 7 wonders of the world i.e. Machu Picchu. We will take a 30 minute or so cab ride to the Poroy train station,We will hop on a 3-hour journey to Aguas Calientes, the base town to Machu Picchu.
1) Taxi: Cusco to Poroy Train Station(18km)
2) Train: Poroy to Aguas Calientes
3) Bus: Aguas Calientes to Machu Picchu
Between January 2 and April 30, 2020, PeruRail operates the Bimodal Service (Bus + Train), a service that combines bus and train travel, departing and returning to Cusco City.
During this period:
Passengers using the PeruRail Vistadome and PeruRail Expedition bimodal services board a private bus at Wanchaq Station, 5 minutes away from Cusco's historic centre, and arrive at Ollantaytambo Station. From here, passengers board the train and head to their final destination: Machu Picchu Station. The return journey is the same in reverse.
Passengers using the Belmond Hiram Bingham bimodal service board a private bus at Wanchaq Station, 5 minutes away from Cusco's historic centre, and arrive at Belmond Hotel Rio Sagrado. From the hotel, join the Belmond Hiram Bingham train for the journey to Machu Picchu Station. On the return leg, passengers are dropped off at their accommodation in Cusco's city centre. The Belmond Hiram Bingham train operates daily except for the last Sunday of every month.
Regular services departing from and arriving into Ollantaytambo or Urubamba Stations will not be affected.
Stay in Aguas Calientes
Day 15 & 16
 MACHU PICCHU

Welcome to Machu Picchu! One of the most respected architectural feats by the Incan Empire, Machu Picchu is a must-do on any trip to Peru. Built 500+ years ago in the Andes Mountains, it was introduced to the world in 1911 by archaeologist Hiram Bingham. It now stands as one of the seven world wonders and top tourist attractions in the world.
​Once we arrive in Aguas Calientes and are ready to begin our journey up, we will hop on a 20-minute bus ride ($24 round trip) that takes us to zig-zagging up the mountain. These busses leave constantly to and from Machu Picchu.
​(a)    Morning Session 6:00AM – 12:00PM ($47 / 152 PEN)
(b)    Afternoon Session 12:00PM-5:30PM ($47 / 152 PEN)
(c)    Machu Picchu + Machu Picchu Mountain Hike ($62 / 200 PEN) – Hike entrance 7-8AM or 9-10AM
(d)    Machu Picchu + Huayna Picchu Mountain Hike ($62 / 200 PEN) – Hike entrance 7-8AM or 10-11AM
PS: It will be a guided tour so all the arrangements will be done from our guide.
Important Tips Before You Go
Here are some quick tips for this Machu Picchu :
» Bring your passport! You will need it to take the bus up and to enter the site. You can also get a Machu Picchu stamp in your passport when you arrive.
» There are no bathrooms within the Machu Picchu complex after you enter. You will only find them outside of the entrance and will have to pay 2 sol ($0.60) to use them.
​» Right outside the entrance you can find a snack bar with all sorts of sandwiches, pastries and drinks. So if you were planning on having lunch up top this would be your only affordable option (the other more expensive option would be eating at the Sanctuary Lodge buffet nearby).
» Going off of the previous two points, you cannot re-enter Machu Picchu once you exit (only if you have a ticket to climb one of the mountains). So if you want to have food or use the bathroom you must do so before or after your visit. Note that some people have mentioned they were able to re-enter while others have said they were not able to.
It is now time to head out of Machu Picchu. All of these hikes will probably take anywhere between 2-4 hours depending on fitness level and the amount of time taken to just sit back and enjoy the view. There are plenty of trains in the afternoon that will take us from Aguas Calientes to our next destination – Ollantaytambo. We most likely will be heading out to Ollantaytambo in the mid-afternoon time, and after a 2 or so hour ride, we will arrive at our destination.
​Once we get off the train its time to hop in a taxi and make a quick stop at the Ollantaytambo Fortress before going to our hotel for the night. These ruins are made up of huge rock formed terraces that line an entire mountainside. Even after a few days of seeing a bunch of different ruins, this one will surely not disappoint. After we have had enough time at the fortress, make our way to the city of Urubamba for the night.
Day 17:
Urubamba and the Sacred Valley
During this day in the Sacred Valley, we will hire a taxi or tour guide to take you to all the different sites around the area and also keep your luggage safe during your stops at each attraction. The day will end back in Cusco where you can head back to your original hotel before you went to Machu Picchu.
1) Chincero
2) Moray
3) Maras Salt Mines
4) Pisac Market
Stay in Cusco
Day 18
Take a flight from Cusco to Lima and fly next
BOLIVIA
If you have ever heard about "Largest mirror in the world" named Salar de Uyuni then we are going to see this in the best weather. The best weather is the time when the rain starts in February and if we are lucky, you might be able to see the largest mirror in the world at the salt flat as the water accumulates and reflects the blue sky creating the infinite possibilities for perspective photography.
Flight: Lima (Peru) to La Paz (Bolivia)
3,342 m (almost 11,000 ft.) 
Itinerary:
La Paz
Potosi
Salar De Uyuni
Day 18 & 19 : La Paz
La Paz, in Bolivia, is the highest administrative capital in the world, resting on the Andes' Altiplano plateau at more than 3,500m above sea level. It stretches to El Alto city in the highlands, with snow-capped, 6,438m-high Mt. Illimani as its backdrop. The city's dramatic setting can be taken in during rides on Mi Teleférico, the aerial cable car system.
We will be exploring this gorgeous town and the following attractions:
The Witches Market
Valle De La Luna
Plaza Murillo
San Francisco Church
Calle Sagarnaga
Telefericos
Death Road train by cycle 
Wander Down Calle Jaen
Food:
"This café", located in the Montenegro area of the Zona Sur, specializes in creating Bolivian favourites using Bolivian ingredients. If you want to try sonzo (a sweet yucca and cheese pastry), masaco (mashed plantains mixed with charque, or jerky), empanadas (meat pastry), or humintas (corn cakes) this is definitely the place to do so!
Take an overnight bus from La Paz to Potosi
Day 20: Potosi
Potosí is a city in the southern highlands of Bolivia. Its long mining history is on view at Cerro Rico, a mountain and working silver mine south of the city.  if you are interested in how a mine works, and how dangerous it is to work in a mine, Infamous for on a day tour into the deep part of the Cerro Rico, or more infamously known as "the mountain that eats men".
Cerro Rico
Plaza 10 de Noviembre
Catherdral Basilica
Iglesia de San Lorenzo
Stay in Potosi
Day 21,22,23 & 24 : Uyuni
Take a bus to Uyuni (200 km)
Salar De Uyuni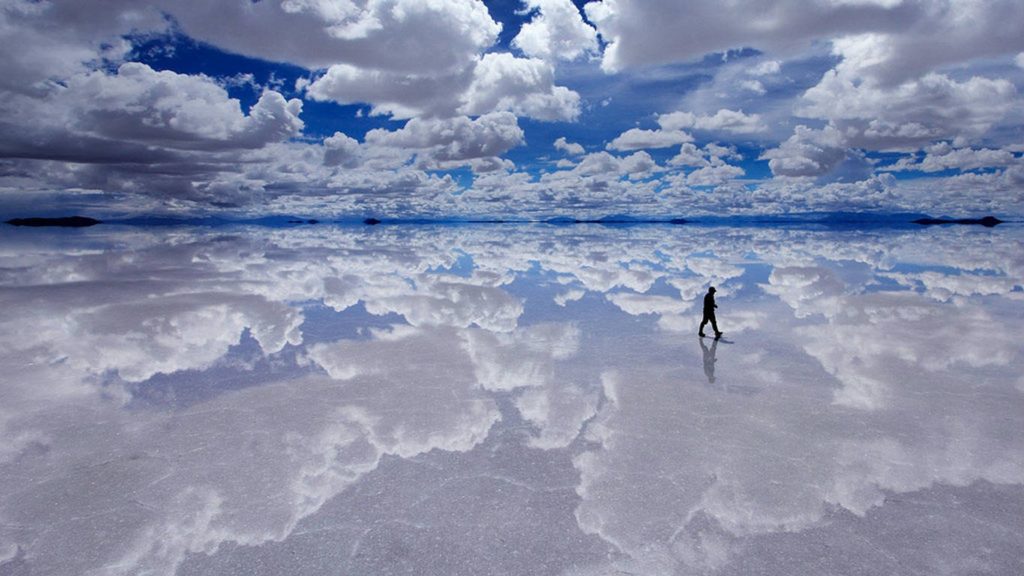 Salar de Uyuni, amid the Andes in southwest Bolivia, is the world's largest salt flat. It's the legacy of a prehistoric lake that went dry, leaving behind a desertlike, nearly 11,000-sq.-km. landscape of bright-white salt, rock formations and cacti-studded islands. Its otherworldly expanse can be observed from central Incahuasi Island. Though wildlife is rare in this unique ecosystem, it harbours many pink flamingos.
We will take a private tour of 3D/2N.
Day 1.-To start this experience we leave the office at 10.30am from the office then visit the train cemetery located on the outskirts of the city of Uyuni, and then head to the town of Colchani whose main activity is the salt harvest where we will visit a salt processing factory, we are already at the gates of the huge Uyuni salt flat in the first kilometers we will find the eyes of water and salt harvesting places and the first salt hotel in the world white beach nowadays open museum, it is time of traveling on the salt highway about 70 km. To visit the Incahuasi island located in the center of the salar where we will see immense Cactus and Andean vegetation and we can reach the top to appreciate a spectacular 360º view, then we go to the southwestern shore of the salar where we will enjoy the sunset and then enter through Chuvica port to the Norlipez province by dirt road we go to the town of San Juan. Accommodation salt hostel or similar, dinner.
Day 2.– With the sunrise we go through the Chiguana salt where we will find the railway line and an impressive landscape of extinct volcanoes to enter the great mountain range of the Andes, we will visit the viewpoint of the Ollague volcano, we will move towards the lagoons Cañapa, Hedionda, chiarkota and honda where flamingos live in addition to being able to appreciate the high Andean flora and fauna such as Vicunas, llamas, vizcachas, to name a few, we will arrive at the Siloli desert to visit the stone tree and then visit the Laguna Colorada located within the Eduardo Abaroa Andean Flora and Fauna National Reserve, then we will go to Huayllajara accommodation Lodging, dinner.
Day 3.-Before dawn we head to an impressive height of almost 5,000 meters above sea level to visit the geothermal field morning sun, then we will visit the polques hot springs where there are small pools with 37 degree temperature waters ideal for the Relaxation of the body below we can visit the Dalí desert named for the incredible landscape similar to paintings by the famous Spanish painter Salvador Dalí continuing on the route we will arrive at the green and white lagoon located at the foot of impressive volcanoes such as licancabur,then we will return to the city of Uyuni we stop in the town of Villa Mar for Lunch, then we visit a viewpoint on the east side of the Valley of the rocks to continue through the mining town of San Cristóbal and the city of Uyuni approximate arrival 18:00 Pm.
Includes
Food, lodging, transportation, transfer, hot water first night
Does Not Includes
Income to the parks inca huasi bs 30 island, bs 150 national reserves, 6bs hot springs, water, toilet paper, towel, field, soap, snack,
Carry
Cash 300bs for parks and baths, bathing suit, sunscreen, sunglasses, warm clothing
What to take on a Salar de Uyuni 3 day tour
Sun cream – take at least factor 30 (we use 50) as the sun is incredibly strong at altitude.
Sunglasses
Lip balm with SPF
Layers – bring lots of layers to deal with the extreme temperatures.
Gloves and hat – especially useful for the sunrise morning.
Sleeping bag – if you're very susceptible to the cold like me, rent a sleeping bag for the trip.
Medicine – take painkillers for the altitude, you can also bring coco candy and Diamox medicine to cope with altitude sickness.
Toilet roll – stock up in Uyuni as the hostels don't have any.
Torch – handy for the sunrise morning and at night when the electricity may be turned off.
Camera and props – you can buy props such as toy dinosaurs and cars from the market.
Snacks – to tide you over between meals
Water – your tour company will tell you to bring four litres per person.
Day 17
Fly to Next destination
BRAZIL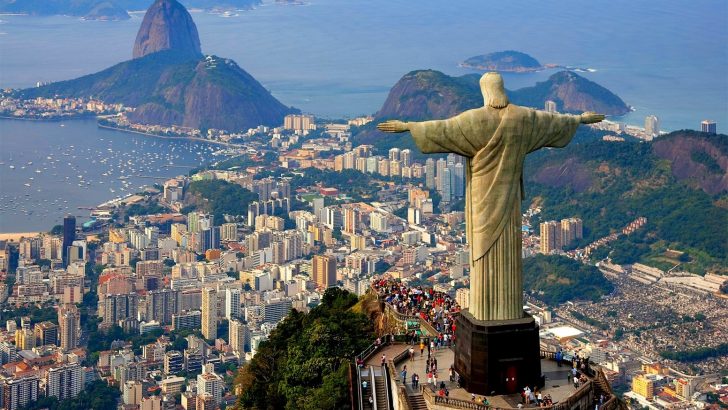 Christ the Redeemer statue atop Mt. Corcovado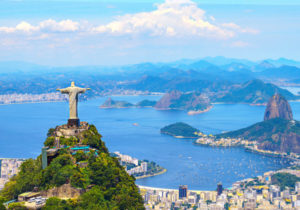 The idea of designing a massive statue of Jesus Christ in Rio first came about way back in the 1850s, when a local priest came up with the idea of placing a Christian monument on top of Mount Corcovado. Apparently he had requested Princess Isabel (the daughter of Emperor Pedro II and Princess Regent of Brazil at the time), to fund the project, but the idea was scrapped after a Declaration of the Republic was declared in Brazil in 1889 – a pinnacle move as it separated the church from the state in the country. It wasn't until after World War I when the Roman Catholic archdiocese in Rio and a group of locals started becoming concerned about the "lack of religious faith" in the Brazilian community, and it was hoped that by placing a massive statue of Jesus on top of a mountain in Rio, it would rebel against what they saw as an "increasing godlessness" in the country. It was requested that the statue be placed on the summit of Mount Corcovado so it would be visible from anywhere and everywhere in Rio, and thus represent a way of "reclaiming Rio" (which was Brazil's capital city at that time) to Christianity.
Copacabana Beach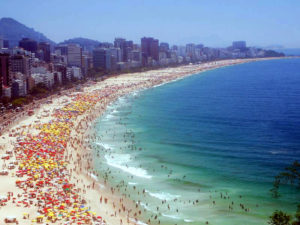 Famed for its crescent-shaped beach, Copacabana is one of Rio's liveliest neighbourhoods, drawing a cross-section of locals and visitors to round-the-clock activity along its sands and mosaic-tiled promenade. Amid the high-rises overlooking the beach are the art deco Copacabana Palace hotel and imposing Copacabana Fort, home to a military museum. Inland, laid-back sidewalk cafes and casual bars line tranquil streets.
Sugarloaf Mountain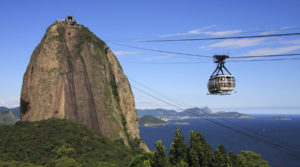 Sugarloaf Mountain is a peak situated in Rio de Janeiro, Brazil, at the mouth of Guanabara Bay on a peninsula that juts out into the Atlantic Ocean. Rising 396 m above the harbour, its name is said to refer to its resemblance to the traditional shape of concentrated refined loaf sugar.
Centro Cultural Banco do Brasil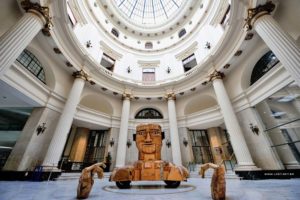 This center boasts beautiful architecture with its original lines dating from the start of the 20th century. It hosts the main cultural exhibitions that take place in the city while also offering local art and photography exhibitions, theater performances, dance and music events, and plenty more. In one of the rare moments when no exhibition is available you can enjoy the architecture of the building, especially the elevator and the views from the second floor. The main foyer is a lovely place to sit with a coffee and there is also a small bookshop.
And then we will attend one of the world's biggest festival Rio Carnival festival.
Rio Carnival festival
The Carnival integrates all of Brazil's cultures and traditions, including the predominant European and African cultures, alongside the rich culture of music, which has developed and evolved in Brazil.
The Carnival in Brazil is essentially a grand Samba performance for which many local Samba schools prepare for all year. The famous Carnival parade in the city of Rio De Janeiro and is a competition among the various Samba schools who compete against each other for the pride of winning this competition, as well as for a multi-million dollar reward. But important to know that the Carnival in Rio is not just the Carnival parade, the whole city is full of street parties called "Blocos" some are small with few hundreds, and some are huge with more than a million people celebrating together in the street.
this will be an optional activity and ticket will be booked accordingly.
Florianopolis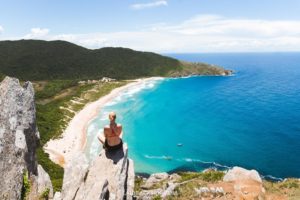 Take a 1-hour flight from Rio to Florianopolis, dubbed "Floripa" for short. The island is home to some of the most beautiful beaches in Brazil and is very popular amongst surfers. The island is 33 miles long and offers travellers tasty seafood, white sand beaches, show-stopping nightlife, and quiet Azorean fishing villages. If you love surfing, this is one of the best destinations in Brazil for you!
Party: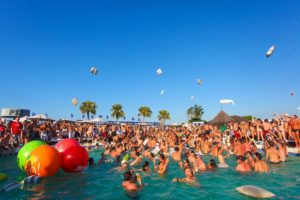 Florianopolis was declared 'Party Destination of the Year' by The New York Times. There are a lot of bars and clubs, and also places near the beaches, which are a mixture of lounge and bar during the day and transform into the club at night. Everybody will find the right place to have a relaxed evening and watch the sunset, Or listen to good music and dance all night long. Do not miss the spectacular nightlife Of Florianopolis, it will be an unforgettable time.
Hercílio Luz Bridge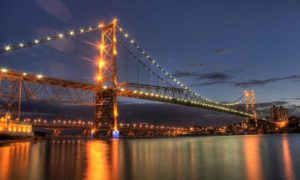 Cathedral Metropolitana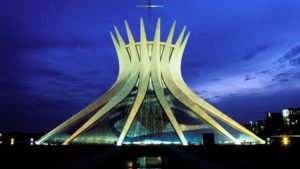 Fly back to India or continue the trip to Colombia 
–

–
If you have already registered with us then simply, email us on [email protected] and get the details immediately.
Q. Who are we?
Gaurav Rana is the founder of TBT and an avid traveller. Having experience of 4 years, 26 countries and 42 states. He is following his dream of covering all the 197/197 countries in this world and that is why this websiteis running. He takes people with him on the trip he is going and ensure this is a budget trip. We are doing Iceland @80k which is the best ever deal you will get on google and he is able to do this because he been to Iceland 6 times. Follow him on Facebook and Instagram for more details.
Q. How can I connect for future trip updates?
Just click this link and join our Facebook updates for future trips:
 CLICK ME
Q: Can I see your pictures of this trip?
Ans: Follow the link: PICTURES
Q. Can I drive?
Ans: Yes you can drive if you have a valid Indian driving license/IDP.
Q. Why this trip is less costly because all the trips for New Zealand are starting from 2 lac?
Ans. We believe in passing the benefits to members also, as we are a group of passionate traveller who is running this company and not a business-oriented company.
Q. How will I meet the group if I come?
Ans: We will add you to our WhatsApp broadcast(9029099709) for further communication and if you are coming alone then we will arrange an airport pickup for you by public transport.
Q.Any discount for a group?
Ans: Yes, if you are more then 2 then you will get a group discount of 3000 Rupee per head.
Q.Where can I see T&C of the trips?
Ans: Follow this link: CLICK ME
How to Contact us?
Call us on 9029099709 or E-mail us on [email protected]
Thanks & Regards
Team Travel Buddies
FB: Facebook Link
Insta: Instagram Link