K E R E L A
                                                                                                       

Backwaters & Beyond
A tropical landscape of sweeping beaches, shimmering backwaters, tea, coffee and spice gardens and silhouettes of Chinese fishing nets, yes you've guessed it right. We are now going to GOD's very own Country, Kerala. Stretching for 550 km along the Malabar Coast, Kerala state is a holiday haven as the state is home to many cultural, social and natural resources.
Date : 21st – 29st Sep
OVERVIEW: 9 DAYS / 8 NIGHTS
Mountains, adventure, landscapes, people, food and culture all these await you on the Travel Buddies Kerala Roadtrip Meetup. Your trip curators and leaders will ensure you have a memorable holiday to be cherished for life. With 4 or 4.5 rating hotels from Tripadvisor and succulent meals to give you the comforts you seek.
HIGHLIGHTS (Scroll for detail itinerary)
Scale the Coastal Road of Kochi on Bike or an Open Jeep

Pull up the Chinese fishing net at Fort Kochi

Go pedaling across the ancient roads of Fort Kochi

Explore the Mattancherry Palace

Buy Spices from the Jew Town

Watch the most famous Kathakali Dance Performance

Experience the ancient martial art of Kalaripeyattu.

Sight the endangered species of Nilgiri Tahr.

Taste Tea at Tata Tea Factory.

Visit Periyar National Park

Cruise Backwaters of Alleppy.

Visit the newly opened Jatayu Earth's Center

Visit the Cleanest beach, Kovalam.

Enjoy an Ayurvedic Spa Treatment

Unravel the mystery of the Padmanabhaswamy Temple
THE ITINERARY
DAY 01 (21 Sep): ARRIVAL AT COCHIN: GATEWAY TO KERALA
The city of Kochi, set on the southwest coast of India, is an enchanting town that's had an eclectic influence. Known as the "Gateway to Kerala," Kochi's culture and architecture showcase the international impact from when the British, Dutch, Chinese, and Portuguese made the city home. The architecture and historical sites in Fort Kochi are the biggest draws. We'll meet all our buddies at Cochin international airport as early as possible. Our cab driver will take us directly to the hotel. After checking in and freshening up will have lunch and take rest for a while. In evening we'll go on sightseeing tour covering Kashi Art Café, Santa Cruz Basilica, Fort Kochi, St. Francis Church, Indo-Portugese Museum and Princess Street.
DAY 02 (22 Sep): A CULTURAL EXCURSION OF COCHIN
Kathakali is a very unusual and ancient form of dance-drama that's traditional to Kerala. The movements of the dance are subtle, yet they tell a meaningful mythological story, while the look of the performers, with red bloodshot eyes, borders on horrific. After trying our hands on fishing early in the morning. We'll then go to the Cochin Cultural centre to experience the Kathakali Dance Performance.
DAY 03 (23 Sep):
MORNING CYCLE RIDE & TRANSFER TO MUNNAR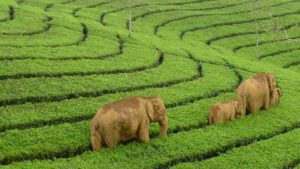 We'll wake up early in the morning today to take a cycle ride in the city's most famous neighborhood. We'll ride past the Paradesi Synagogue, Jew town, princess street, burger street and Mattencherry palace etc. After having our breakfast and checking out from hotel in Cochin we'll drive towards our next destination, Munnar. Kerala's Idukki district is home to the beautiful hill-station of Munnar. An erstwhile summer resort to the British, the forested hills are home to the three rivers of Mattupetti, Nallathanni and Periavaru. A tea-scented daydream, Munnar's plantations are swarmed with tourists throughout the year. Kerala's illustrious Eravikulam National Park is situated in Munnar and is home to the endangered species of the Nilgiri Tahr. In fact, the wildlife of this Kerala town, boasting of the lion-tailed macaque and elephant herds, is a major contributing factor to Munnar's sightseeing.
DAY 04 (24 Sep): EXPLORING MUNNAR
We'll start early today to see the mesmerizing sunrise over the mountains of Munnar. Then after having our breakfast we'll go exploring the hill town which has many places to visit like Tata Tea Museum, Mattupetty Dam, Echo Point, Blossom Hydel Park, Kundala Dam Lake and Top Station.
DAY 05 (25 Sep): MUNNAR TO THEKKADY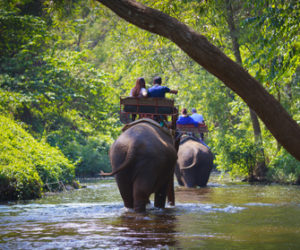 After having breakfast and checking out from hotel we'll drive to our next destination, Thekkady. Thekkady in Kerala State, India's largest wildlife sanctuary is a dream destination for any tourist visiting India. The 120 years old 'Surki' dam built across Peryiar, Poorna in Vedic parlance, is a major tourist attraction. This sanctuary is spread over an area of 777 Sq.Kms, surrounded by an artificial lake over an area of 25 Sq.Kms.The Country's sole Tiger reserve, Thekkady, with its bountiful treasures of tropical flora and fauna is the ultimate reservoir of many an endangered species and a rich tribal culture. Thekkady is a pleasant heaven on earth for those who love nature in its wild manifestations. Upon arrival and checking in at the hotel we'll go on a tour of the most famous Periyar National Park.
DAY 06 (26 Sep): THEKKADY TO ALLEPPY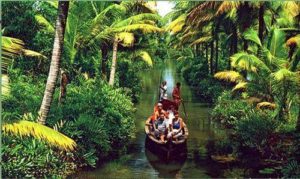 After having our breakfast and checking out from hotel we'll get transferred to the city famously known as Venice of the East, Alleppey. From distant Alleppey is only a beach town with couple of beaches, sand, sea and sunset. But when you come here you will find there is more to Alleppey and it's far from the sunset, beach shack and other usual stuffs. Also known as Alappuzha, locally, once the trade capital of Travancore, from where Greeks and Romans used to come and buy spices, fascinated a viceroy of British Empire with its beauty, who later named the city as the Venice of East. Here you'll treat yourself with a lavish lunch while drifting on a boat over calm and serene backwaters of the Venice of East. After reaching Alleppy we'll board a Houseboat from the Vembanad Lake which lies at the heart of the backwaters and go on a tour of it.
DAY 07 (27 Sep):ALLEPPYY TO KOVALAM VIA JATAYU EARTH'S CENTER
After having our breakfast we'll checkout from our houseboat and start our journey to the last destination of our trip, Kovalam. On our way we'll visit Jatayu Earth's Center. Also known as Jatayu Nature Park or Jatayu Rock, it is a park and tourism centre at Chadayamangalam in the Kollam district of Kerala. It holds the distinction of housing the world's largest bird sculpture of the great mythological bird Jatayu. Enjoy rest of the day at the resort.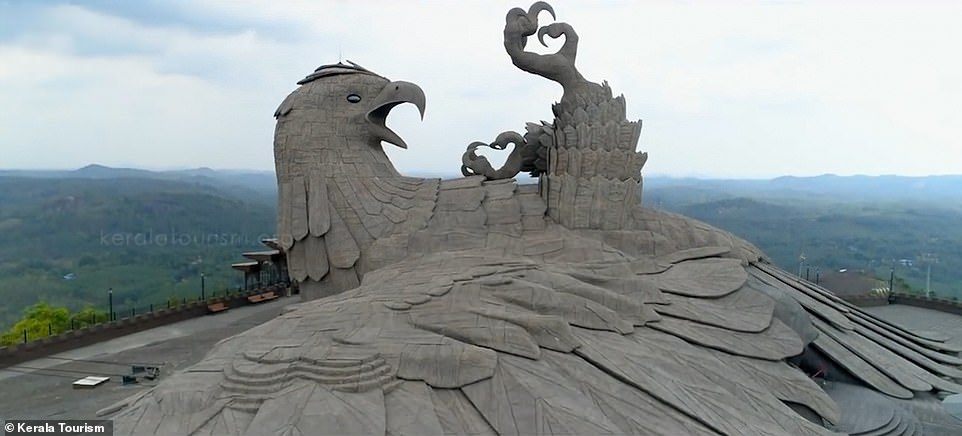 DAY 08 (28 Sep):TRIVANDRUM CITY AND TEMPLE TOUR & AYURVEDIC SPA THERAPY
Since we'll be staying so close to the Kovalam Beach, we'll start our day with a morning walk along the beach. After having breakfast we'll go and enquire about the mysteries of Padmanabhaswamy Temple along with others sights to see in the city. In evening we can have a Spa session, Shirodhara: this helps greatly to treat the weaken nervous system, anxiety, stress, fatigue and hypertension. This treatment also relieves depression and its symptoms like tension, fear and headache.
DAY 09 (29 Sep): DEPARTURE FROM TRIVANDRUM
Wake up early in the morning to leave for our home. We'll be dropped at the airport/railway station to catch our return flights/train.
SPECIAL INSTRUCTIONS
Carry light snacks, fruits and water as the food might not be to your liking. Don't travel empty stomach.

Carry your identity proof with you

Also carry medicines for headache, fever etc for your own benefit

Carry sufficient woolen clothes to keep you warm as the weather is quite chilly out there

Caps and full sleeves clothing is advisable

Carry sunscreen of 50 SPF and above.
Thanks & Regards
Travel Buddies
Website:                      http://travelbuddiestalk.com/
Email:                          [email protected]
Facebook:                   https://www.facebook.com/Travelbuddiestalk/
Meetup:                      https://www.meetup.com/Travel-Buddies-New-Age-Solo-Backpacker/
Whatsapp:                  9029099709,   9987791020