A U S T R A L I A
Australia, not a country but a continent itself: Australia is the 6th largest country in the world, occupying a territory of 7 692 024 sq. km, which is more than the size of ALL European Union countries. Yet it has one of the lowest population densities in the world of only 3.1 people/km. Australia is on a lot of people's shortlist of places to go but it is huge and can be hard to know where to begin.
You aren't going to see everything in a single trip to Australia, but you can see a lot of the highlights.
This 1500+ km road journey from Sydney to Melbourne (including Great Ocean Road) will blow your mind with its pristine beaches and unique coastline.
Itinerary brief: (01-June-12-June)
Day 1: Sydney
Day 2: Hyams Beach
Day 3 & 4: Mount Kosciuszko & Lakes
Day 5:Mount Oberon
Day 6:Phillip Island
Day 7:Great Ocean Road
Day 8:Great Ocean Road
Day 9:Great Ocean Road
Day 10:Melbourne
Day 11:Melbourne
Day 1: Sydney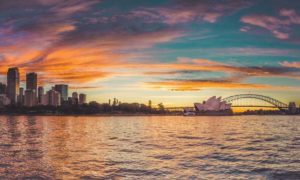 Sydney is the first stop on many Australian itineraries, and for good reason. It's an inviting blend of the exhilarating and easygoing. You can find excitement in the city, but drive just a few kilometres and you'll hit the golden sand of famous beaches like Bondi and Manly. Plus, with endless nature at its doorstep, Sydney is the starting point for day trips serving up the fresh air, unique flavours and locals who know a thing or two about living life to the fullest.
Sydney Tower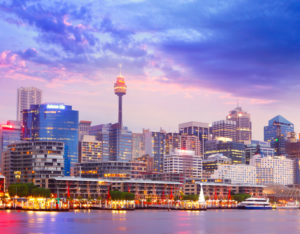 The construction of Sydney Tower is an interesting tale of engineering and quality construction. Pre-made individual barrel units formed the shaft of the tower and the four levels of the turret structure were constructed at the base of the shaft and raised to the top as work progressed.
The shaft supporting the turret is made up of 46 barrels units, each weighing 27 tonnes. These were brought on to the site in seven pieces and welded together. Once the first three sections were in place, a gantry crane was erected to hoist the remaining 43 barrel units.Each barrel unit was completed with lift rails, stairwells and hydraulic risers before hoisting. The shaft contains two sets of fire stairs, fire, electrical and plumbing ducts in one half and the lift shafts in the remainder. This is one of the most important monuments in Sydney.
Sydney Harbour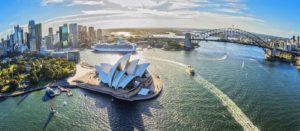 Port Jackson, also called Sydney Harbour, inlet of the Pacific, 12 miles (19 km) long with a total area of 21 square miles (
55
 square km), which is one of the world's finest natural harbours and the principal port of New South Wales, Australia.
Opera House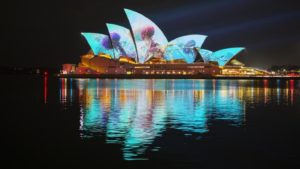 The Sydney Opera House in Sydney, New South Wales, Australia, is one of the most distinctive and famous 20th-century buildings, and one of the most famous performing arts venues in the world. … The 
Opera House
 provides 45,000 square metres (11 acres) of usable office space out of 18,000 square metres (4.5 acres) of land.
Bondi Beach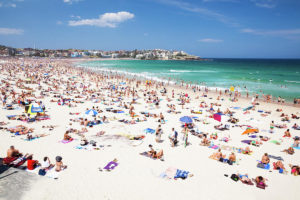 The sweeping white-sand crescent of Bondi is one of Australia's most iconic beaches. Reliable waves draw surfers while, nearby, hardy locals swim in the Icebergs ocean pool year-round. Trendy, health-conscious Sydneysiders head to laid-back cafes around Hall Street, while hip backpackers frequent the area's casual pubs. Walkers and joggers use the clifftop Bondi to Coogee Coastal Walk, with its dramatic scenery.
Day 2: Hyams Beach
Hyams Beach is a seaside village in the City of Shoalhaven, New South Wales, Australia, on the shores of Jervis Bay. At the 2016 census, it had a population of 112.
We will drive from Sydney to Hyams beach area and will stay nearby area.
Day 3 & 4: Mount Kosciuszko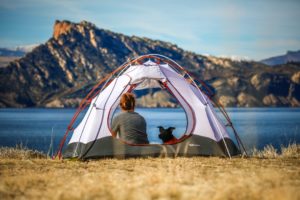 Mount Kosciuszko is mainland Australia's highest mountain, at 2,228 metres above sea level. It is located on the Main Range of the Snowy Mountains in Kosciuszko National Park, part of the Australian continent.
Day 5: Mount Oberon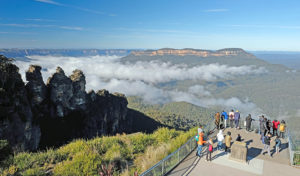 Wilsons Promontory is solid 3-hour drive south-east of Melbourne, taking either the M1 or the South Gippsland Hwy (M420) out of Melbourne. If taking the M1, take Koo Wee Rup Road south from Pakenham, which will eventually join up with the South Gippsland Hwy. The South Gippsland Hwy then veers left soon after the Lang Lang turn off, and from there it's straight through to Meeniyan. Here you turn off towards Fish Creek and follow the signage to Wilsons Prom.
Day 6: Phillip Island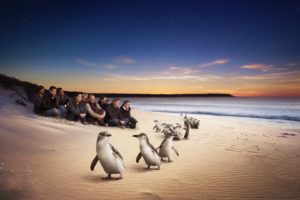 Phillip Island, a popular day trip from Melbourne, lies just off Australia's southern coast. At Summerland Beach, spectators gather daily at sunset to watch the Penguin Parade, when Little penguins come ashore in groups. The Nobbies outcrop is the viewing site for Seal Rocks, home to a large colony of Australian fur seals. The Phillip Island Circuit is a well-known track for motorcycle and car racing.
One of the area's most popular events, the Penguin Parade allows visitors to catch a glimpse of the island's native little penguins as they come back ashore after a day of fishing. Head to Summerland Beach for 180-degree viewing of the parade on their tiered seating.
Day 7,8 & 9: Great Ocean Road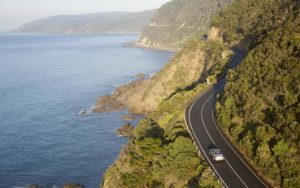 Victoria's dramatic south-west coastline covers an incredible range of scenery. See the world-famous waves at Bells Beach or laze on the sand at Anglesea. Visit the charming old fishing village of Port Fairy and get among the buzzing arts community in Lorne. Of course, you can't miss the 12 Apostles. These craggy limestone stacks rising majestically from the Southern Ocean are a must-see. Join a scenic flight with 12 Apostles Helicopters to see the Bay of Islands, London Bridge or the entire Shipwreck Coast all the way to Australia's oldest lighthouse at Cape Otway.
We will be exploring each and every beach on this wonderful road for 3 days.
Day 10 & 11: Melbourne

Melbourne is the coastal capital of the southeastern Australian state of Victoria. At the city's centre is the modern Federation Square development, with plazas, bars, and restaurants by the Yarra River. In the Southbank area, the Melbourne Arts Precinct is the site of Arts Centre Melbourne – a performing arts complex – and the National Gallery of Victoria, with Australian and indigenous art.
We will end our road trip to Melbourne and explore this beautiful city and have some leisure time for ourselves.
Day 12: Fly back home with happy memories
Q. Who are we?
Gaurav Rana is the founder of TBT and an avid traveller. Having experience of 4 years, 36 countries and 52 states. He is following his dream of covering all the 197/197 countries in this world and that is why this website is running. He takes people with him on the trip he is going and ensure this is a budget trip. We are doing Iceland @95k which is the best ever deal you will get on google and he is able to do this because he been to Iceland 6 times. Follow him on Facebook and Instagram for more details.
Q. How can I connect for future trip updates?
Just click this link and join our Facebook updates for future trips:
 CLICK ME
Q: Can I see your pictures of this trip?
Ans: Follow the link: PICTURES
Q. Can I drive?
Ans: Yes you can drive if you have a valid Indian driving license/IDP.
Q. Why this trip is less costly because all the trips for New Zealand are starting from 2 lac?
Ans. We believe in passing the benefits to members also, as we are a group of passionate traveller who is running this company and not a business-oriented company.
Q. How will I meet the group if I come?
Ans: We will add you to our WhatsApp group for further communication and if you are coming alone then we will arrange an airport pickup for you by public transport.
Q.Any discount for a group?
Ans: Yes, if you are more then 2 then you will get a group discount of 3000 Rupee per head.
Q.Where can I see T&C of the trips?
Ans: Follow this link: CLICK ME
How to Contact us?
Call us on 9029099709 or E-mail us on [email protected]
Thanks & Regards
Team Travel Buddies
FB: Facebook Link
Insta: Instagram Link