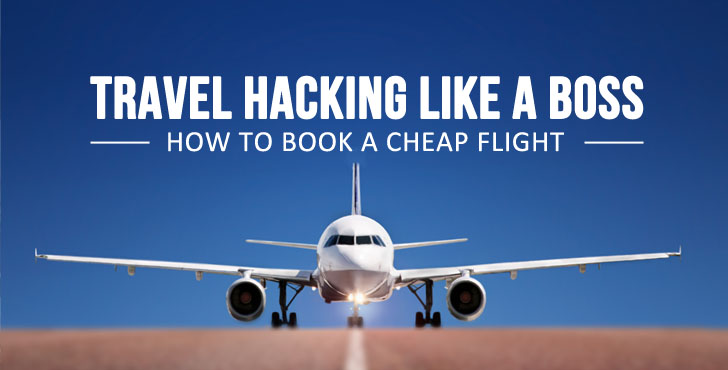 How To Book Flight Tickets Cheap
First and foremost thing is that we need to decide and zero down our destination. Secondly the approx. duration days of your trip.
Choosing the Days of Travel
Try to Book your onward flight tickets on Tuesdays, Wednesdays & Saturdays and they will be cheap. Airlines will open their offers on Monday noon to Tuesday evenings …you can grab tickets cheaper at that time…
Avoid Fridays and Sundays at any cost, they are the most expensive days….
As a backpacker you can be flexible about the travel dates…Avoid the Peak seasons of the destination country where fares might higher.
Booking well in advance (2 or more months ahead) may also get you cheaper flight fares.
Scanning Websites for Flight Fares:
On finalizing our destination and the trip duration we can use various flight ticket booking websites to search the fares…Viz Makemytrip, cleartrip, goibibo, easyflight, Yatra, Expedia etc…
I Use Skyscanner site to check out the monthly fares variations and its absolutely very much helpful in deciding the destinations and the cheap fares in month
I prefer MakeMytrip and Goibibo as they offer some discounts and coupons from my previous bookings points and cash back offers too with discounts with COUPON Codes. I use the travel websites app too for booking. Ex : AirAsia flight ticket bookings I always do in app only.
There is another way to check fares Create a Login ID to the Specific Airlines Websites and cross check the fares with that of the fares offered in the Travel booking websites with the same dates.
I have booked cheaper tickets in booking with direct airlines websites in my travel. So I recommend, checking the fares in the respective airlines websites too, I do that always before finalizing my flight ticket booking.
Planning the Trip Dates
What I do is, I first Search the Cheapest Onward flight ticket dates for my trip. Make a list of your dates on which the tickets are cheap…
Once you narrow down your dates, now check for the return flight tickets. And search for the cheapest return dates fares. Now you have a list with the cheapest fare days of onward and return dates for travel.
Now make a combinations by arranging the cheaper fare dates that matches with your trip duration. Sometimes you may get a little discount in return flight tickets booking but again it depends on the airline booking websites.

The Secret of Incognito Mode in Browser:
When you keep browsing in LAPTOP/DESKTOP for fares frequently toggling and shuffling between websites, the websites Cookies finds a place in your system and they keep tracking your mouse clicks and your keyboard activities…YOU ARE BEING WATCHED!!!!, and raise the prices automatically.
When you use Chrome, Switch your browser settings to the Incognito mode in the Screen, Ctrl + Shift + N will take you to Incognito mode Browser. This will prevent you from being tracked by the travel booking websites and revising the fares automatically.
To make a trial, enter all the details and reach up to the payment Debit card/Credit Card/Net Banking Page and check the final Fares that will be debited from your account. This will be the final amount that will be debited form your account.
Which Time To book:
The auspicious time to book is from 11:30 PM to 12:30 AM, why because the servers will not be busy at that time you can avoid unnecessary traffic congestion at that time, and I prefer to book at this time.
Ignoring the Add-Ons while Booking:
When selecting the Add On please check and Select the options only if you need, like Priority Check in, Extra luggage, On-Board Food Services, Legroom. As a backpacker I don't use any of these Add-On features
Un-Check all the options as, in some websites the Add-Ons will be automatically kept Selected, So carefully deselect the options and you can see the prices get cut off from the actual fare.
I always travel Light with 7 Kg of Permissible Cabin Luggage Limit. There are tips how to travel light and show your cabin luggage with the 7 Kg permissible limit, some weird tips which I will share later.
Ignoring Weird Pop Ups and Alerts:
Sometimes weird things happen while booking, Actual final prices will be displayed ON Screen and when you are about to make the payment you will get a pop-up message saying that the " The Airlines have revised their fares and your fare is increased ".
When such thing happens do not ever book immediately with the increased fares, Log out and login again with 15 mins interval and clear all the cookies and history in the browser you will see the Old original fares still there again..
Ignore the fake Pop-up messages like "ONLY FEW SEATS LEFT" "GOING TO END SOON". These are just to create speculation to make your booking faster and to make payment soon.

Here is another Tip that I follow:
Open two tabs in the desktop/laptop and login to the website in one tab and keep it idle, and in another tab login again and proceed for booking by entering the details &, selecting flights, once the fare stays still while checking out, close the first idle login Page and make payment immediately.
That's it … And this is how I book my flight tickets cheap…
Travel is about exploration and with a small exploration and digging up the information we can reduce out travel expenses and book cheaper flight tickets….
And make out travel much lighter…
Follow our FB page for more such blogs.
Link: FB Page
Thanks
Like & Share this Blog to help your Friends !