New Zealand
New Zealand is a vast country rich with scenic grandeur on a magnificent scale. From busy cities to towering mountains to rushing blue streams, splendour is always on display in NZ. Although this is only a small sample of what the country has to offer but to experience the soul of New Zealand you must do a road trip tour.
Best time to travel?
New Zealand in Autumn (Fall) – March to May
Autumn is a great time of year to travel in New Zealand. As the ski season is still coming to an end; the Southern Alps and mountains are majestic with their snow covering. For adventure seekers, this is a great time for white water rafting, as the mountain snows start melting.
Daytime temperatures vary between 18 and 23 degrees Celsius (64 – 73 degrees Fahrenheit) with the warmest places being places such as Christchurch, Napier, Tauranga, Auckland, and the upper part of the North Island. On average, you should expect daytime temperatures to be in the mid-teens to low twenties.
New Zealand 18 Days Itinerary
Day1   : Fly into Auckland
Day2   : Explore Auckland
Day3   : Drive to Rotorua via the Coromandel Peninsula and stay in Rotorua
Day4   : Explore Rotorua's geothermal areas
Day5   : The Thermal Explorer Highway and Taupo and stay in Taupo
Day6   : Explore Taupo
Day7   : Drive to Interislander Ferry Terminal via Wellington and cross over to Picton
Day8   : Whale watching and hiking in Kaikoura
Day9   : Pilot a plane in Kaikoura
Day10 : Arthur's Pass National Park (Stay at Arthur Pass)
Day11 : Drive to Wanaka via Lake Matheson, Fox Glacier, and Franz Jozef Glacier
Day12 : Explore Wanaka
Day13 : Drive to Queenstown and explore it
Day14 : Queenstown
Day15 : Drive to Te Anau
Day16 : Milford Sound
Day17 : Drive to Mt. Cook and stay in Mt. Cook cabins
Day 18: Stay in Mount Cook
Day 19: Drive to Christchurch
Day 20:Fly out of Christchurch
Day 1
Fly to Auckland
As it will be a long flight so take proper rest to come out of jet lag.
Day 2
Auckland Sky Tower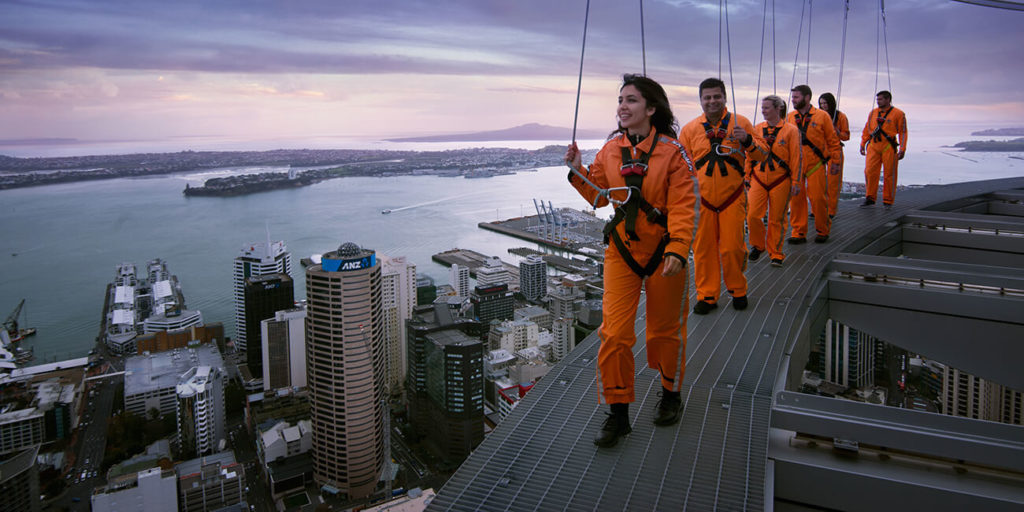 Auckland is an incredibly spread out city, We will firstly venture 220 metres up the Sky Tower for a 360-degree view of the city. While you're there you could get into the adventure tourism spirit of New Zealand and check out either SkyJump (a base jump 192 metres straight down) or SkyWalk (a harnessed walk around the Sky Tower on a 1.2-metre wide ledge!)
Mission Bay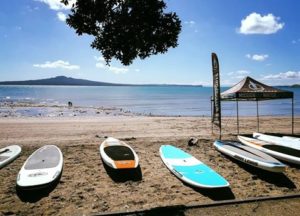 Whether it is brunch, lunch, dinner or social evening drinks, no matter what season or time of day, the Promenade in Mission Bay is always thriving. The Promenade can always be found bustling with people dining al fresco, enjoying the views of the sandy beach, Rangitoto Island and the activities on the harbour. Great spots for dining and nightlife include Bar Comida, Mission Bay Cafe, De Fontein Belgian Beer Café and Ruan Thai & Reef Bar.
Muriwai beach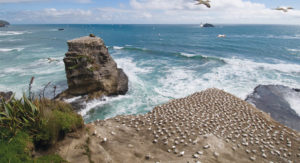 Muriwai, also called Muriwai Beach, is a coastal community on the west coast of the Auckland Region in the North Island of New Zealand. The black-sand surf beach and surrounding area is a popular recreational area for Aucklanders. Gannets nest there in a large colony on the rocks.
Day 3 Drive to Rotorua via Coromandel Penisula
Coromandel Peninsula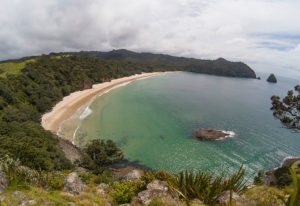 The Coromandel Peninsula on the North Island of New Zealand extends 85 kilometres north from the western end of the Bay of Plenty, forming a natural barrier to protect the Hauraki Gulf and the Firth of Thames in the west from the Pacific Ocean to the east. It is 40 kilometres wide at its broadest point.
Cathedral Cove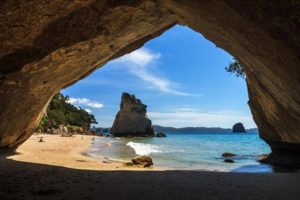 From beautiful Hahei Beach on The Coromandel you can walk to Cathedral Cove, where a naturally formed archway deserves photographic attention. From the north end of the beach, a one hour walking track leads along the cliff top and then descends to the Cove. Here a gigantic arched cavern passes through a white rock headland to join two secluded coves. The cathedral-like arch gives the whole area an air of grandeur. The beach is sandy with shady pohutukawa trees along the foreshore – a perfect place for a picnic and a swim.
Tairua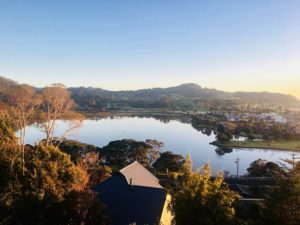 We will take a stop at this small town for tea,The town of Tairua is on the east coast of the Coromandel Peninsula in the North Island of New Zealand. It lies at the mouth of the Tairua River on its north bank and on the small Paku Peninsula. The population was 1,227 in the 2013 Census, a decrease of 42 from 2006.
We will reach Rotorua in the evening. Sleep early and get a good night's rest after a long day on the road.
Day 4 Explore Rotorua
Hell's Gate: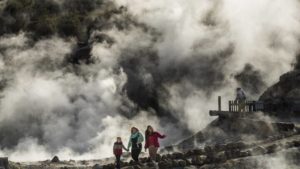 The aptly named Hell's Gate is one of the most dramatic geothermal reserves you have ever visited. This is because the heat source is very close to the surface of the Earth here: the Earth's crust is extremely thin in certain places here, so visitors are constantly warned not to steer off the designated paths. There are bubbling sulphurous springs, volcanic mud pools, steaming fumaroles, highly acidic Sulphur baths, a unique cooking pool, and the Southern Hemisphere's largest hot waterfall. The temperature of the pools ranges from 40 degrees celsius to a whopping 145 degrees. The bubbling lava, hissing steam, inferno pools and unique mud volcanoes will have you marveling at Mother Nature.
Wai-o-tapu Reserve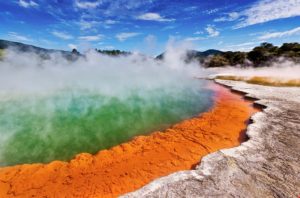 We also visited the popular Wai-o-tapu reserve, also known as a Thermal Wonderland. Wonderland is the right word because here at Wai-o-tapu it's possible to see some incredibly colourful manifestations of thermal activity – entire pools of orange, green, and yellow lie next to steaming geysers and dreamy white terraces. These unique natural formations left us completely gobsmacked. I couldn't get enough of the Artist's Pallette, a large pool deftly coloured in shades of blue, green, yellow, and orange by naturally-occurring minerals. The intensity of the colours keeps changing according to water levels, the direction of the wind, and sunlight, so I found it hard to tear myself away from it.
Day 5 The Thermal Explorer Highway
Today we will drive down to the bustling town of Taupo via the Waireki Terraces.
Waireki Terraces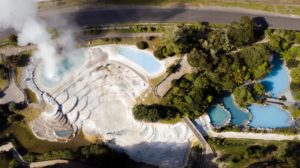 The chalky silica terraces, surrounding bright blue pools of bubbling water, are one of the most unique things you'll see in New Zealand. Located below a large hill of silica terraces, the setting of the Wairakei Terraces & Thermal Health Spa is truly spectacular and the views are soothing in themselves. A Poutokowhenua, a traditionally carved wooden pole, arched wooden bridges and landscaped gardens complete the image of a traditional Māori health spa that draws visitors from all over the globe.
Huka Falls
You'll hear the Huka Falls well before you see the them – it's the sound of nearly a quarter of a million litres of water per second erupting from a natural gorge and thundering 11m into the Waikato River below. This incredible spectacle is the most-visited natural attraction in New Zealand – it's hard to tear your gaze away from the endless, mesmerising torrent.
Day 6 Explore Taupo

Lake Taupo (toe-paw) was formed thousands of years ago by a volcanic eruption. Its volcanic character ensures a proliferation of steaming mud pools, silica terraces, and thermal valleys. The Lake itself is the focal point of all activity: its shores are lined with restaurants, cafes, and bars. We will explore this beautiful town, shores of the lake, languorous lunch in the town, and devouring one too many cups of coffee at Ozone Coffee Roasters.
Day 7 Interislander Ferry Terminal Via Wellington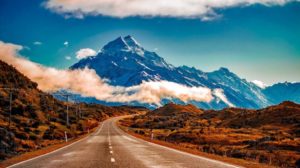 This will be a long day that will take us through some of the most scenic panoramas on the North Island of New Zealand. Taupo's volcanic environs give way to a sensational stretch of highway through a desert, which in turn swiftly gives way to fields of flowers and vineyards, with towering mountains on the horizon. This part of the drive through the North Island of New Zealand is sure to cast a spell on the most skeptical of tourists – sunlight spills over through the windows as the car glides through villages dotted with picture-perfect cottages, orchards laden with fruit, and bright purple flowers billowing in the wind.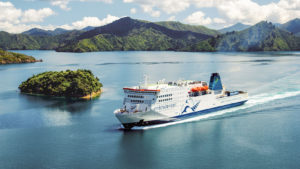 We will leave Taupo early in the morning and have a gorgeous brunch in Wellington, walk around and finally will reach the ferry terminal by 1 pm, will drop our rental car, and check in our bags. Take the 45 minute ferry and then we will have to drop the car off and pick another vehicle on the South Island.
We will go to our hostel/hotel and take rest.
Day 8  Explore Kaikoura
Whale Watching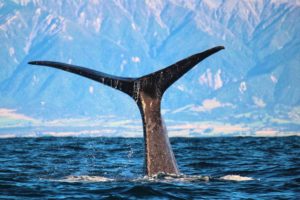 Kaikoura is a small town located 180 kilometres north of Christchurch and is set in the protective shelter of the Kaikoura Peninsula. It offers a plethora of marine activities of which whale watching is the highlight.About a kilometre off the Kaikoura Coast, the Kaikoura Canyon and 1000 metre deep Hikurangi Trench are formed by a maze of underwater troughs and canyons. The warm waters of these canyons combine with the cold waters of the Antarctic to form an ideal location for a huge variety of marine life.
Which whales when?
Gigantic sperm whales and dolphins inhabit these waters all year round. Migratory humpback whales appear in June and July and orca can be found from December to February. The mammals come here lured by the abundance of easy food and humans get an amazing opportunity to watch these majestic marine mammals at close range.
Day 9 & 10  Arthur's Pass National Park
This part of South Island is where the fun truly begins for any road trip enthusiast. We will cross Castle Hill, where Maori and European settlers cleared the forest centuries ago. The huge limestone boulders are said to have provided shelter for Maoris. The boulders are unmissable and definitely worthy of a stop. Castle Hill, home to one of the most scenic public toilets in the whole wide world. If it seems familiar, it's because portions of 'Chronicles of Narnia' were shot here.
Castle Hill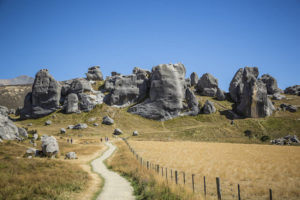 Arthur's Pass, nestled in the heart of New Zealand's Southern Alps, is the highest pass across the Southern Alps. It will definitely be one of the most scenic places you will see on your road trip through New Zealand. Arthur's Pass Village, an alpine village surrounded by forests and mountains on all sides.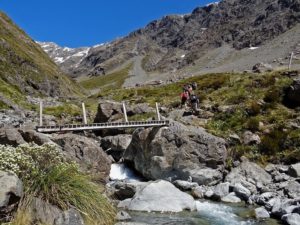 Just 5 minutes from the village is the spectacular 
Bealey Valley
. You'll find glacier views, entire fields full of flowers, stunning drives, and forests in the area. It offers a lot of hiking and photography opportunities.
We can(optional) do, walking to the Devil's Punchbowl Falls. The return loop takes about 1 hour.
We will explore this area for next 2 days. We will literally explore this gift of nature in raw way.
Day 11 & 12 Wakana Via Lake Matheson, Fox Glacier, and Franz Josef Glacier
This will be a long and tiring stretch of 500km so we will be cutting it into two parts and take a break near Fox Glacier.
Wanaka, a resort town on New Zealand's South Island, is set on the southern end of its namesake lake with views of snowcapped mountains. It's the gateway to the Southern Alps' Mount Aspiring National Park, a wilderness of glaciers, beech forests and alpine lakes. Treble Cone and Cardrona ski resorts are near the park. Just outside the town is the outdoor maze and sculpture gallery of Puzzling World.
Lake Matheson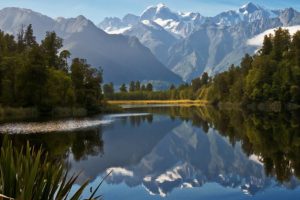 Lake Matheson, near the Fox Glacier in South Westland, New Zealand, is famous for its reflected views of Aoraki/Mount Cook and Mount Tasman. A traditional mahinga kai for Māori people, the lake contains long finned eel as well as being home to many water birds.
Fox Glacier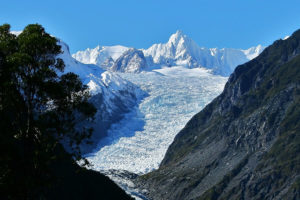 Fox Glacier / Te Moeka o Tuawe is a 13-kilometre-long temperate maritime glacier located in Westland Tai Poutini National Park on the West Coast of New Zealand's South Island. It was named in 1872 after a visit by then Prime Minister of New Zealand Sir William Fox.
Franz Josef Glacier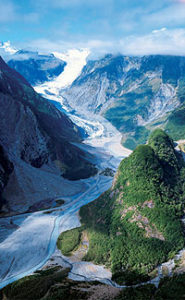 Franz Josef Glacier (Kā Roimata ō Hine Hukatere) is one of the steepest glaciers in New Zealand, descending from its origins high in the Southern Alps deep into the lush native rainforest of Westland's National Park. It also moves faster than your average glacier at around 50cm per day. This creates some truly incredible features in the glacier such as ice caves, tunnels, seracs and crevasses; all of which are constantly changing and evolving so no two days are ever the same.
Day 13 & 14 Drive to Queenstown
Queenstown is a short drive from Wanaka but it's one that takes ages. That's because you will feel compelled to stop and take photos every 2 minutes. We will take the Crown Range route to Queenstown –  this is the highest main road in New Zealand and it's a beautiful drive. This drive offers a bit of everything – glistening lakes, ice-capped peaks, and stunning roads.
We will explore Queenstown today and take a stop for night.
Day 15 & 16 Milford Sound
Today we will drive to Te Anau and will explore this little base town for Melford Sound.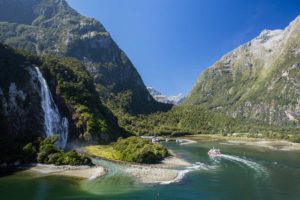 Milford Sound was referred to as the Eighth Wonder of the World by Rudyard Kipling, Milford Sound is a fiord in the southwest of New Zealand's South Island. It's known for towering Mitre Peak, plus rainforests and waterfalls like Stirling and Bowen falls, which plummet down its sheer sides. The fiord is home to fur seal colonies, penguins and dolphins. Milford Discovery Centre and Underwater Observatory offers views of rare black coral and other marine life.
Mirror Lakes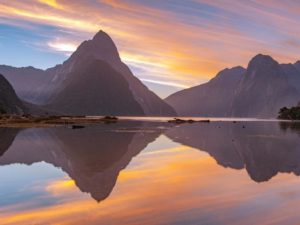 One of the highlights of the Milford Road, the Mirror Lakes are world-famous for their beauty and the way they reflect their surrounding scenery. Stunningly scenic, on a calm day they provide breathtaking reflections of the Earl mountain ranges opposite. Thousands of tourists visit the Mirror Lakes every year in search of the perfect photo op. However, they're also a habitat for many animals, including some of rarest birds.
Optional Cruise( Will share details)
Day 17  Otago's Wineries & Scenic drive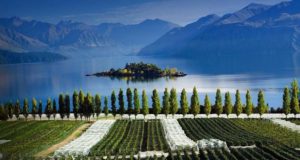 Pinot Noir flourishes in the Central Otago, with a variety of stunning expressions being crafted in the numerous sub-regions.The region is also renowned for producing excellent aromatics, Chardonnay and Sauvignon Blanc.Historically noted as 'pre-eminently suitable' for winemaking (Bragato, 1895), the region's first Gold Medal was for 'Burgundy' in Sydney in 1881. Stonefruit prevailed until a resurgence in the 1950s, followed by a significant commitment by the 1970s wine growing pioneers, enduring today in names such as Chard Farm, Rippon, Black Ridge and Gibbston Valley.
Stay at Arrowtown.
[
Day 17 & 18 Drive to Christchurch via Mt. Cook and lake Takapo
Day 19
Drive to Christchurch and explore this little beautiful town.
Day 20
Flyback home with memories of a 20 days trip of 4000 km.
For cost and other details, email us on [email protected]
Q. Who are we?
Gaurav Rana is the founder of TBT and an avid traveller. Having experience of 4 years, 36 countries and 52 states. He is following his dream of covering all the 197/197 countries in this world and that is why this website is running. He takes people with him on the trip he is going and ensure this is a budget trip. We are doing Iceland @95k which is the best ever deal you will get on google and he is able to do this because he been to Iceland 6 times. Follow him on Facebook and Instagram for more details.
Q. How can I connect for future trip updates?
Just click this link and join our Facebook updates for future trips:
 CLICK ME
Q: Can I see your pictures of this trip?
Ans: Follow the link: PICTURES
Q. Can I drive?
Ans: Yes you can drive if you have a valid Indian driving license/IDP.
Q. Why this trip is less costly because all the trips for New Zealand are starting from 2 lac?
Ans. We believe in passing the benefits to members also, as we are a group of passionate traveller who is running this company and not a business-oriented company.
Q. How will I meet the group if I come?
Ans: We will add you to our WhatsApp group for further communication and if you are coming alone then we will arrange an airport pickup for you by public transport.
Q.Any discount for a group?
Ans: Yes, if you are more then 2 then you will get a group discount of 3000 Rupee per head.
Q.Where can I see T&C of the trips?
Ans: Follow this link: CLICK ME
How to Contact us?
Call us on 9029099709 or E-mail us on [email protected]
Thanks & Regards
Team Travel Buddies
FB: Facebook Link
Insta: Instagram Link